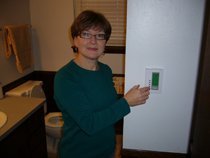 Storytelling has a place in every culture and has since the beginning of time. We tell our stories for so many different reasons, whether to entertain, to educate, or to share life experiences. The dinner table, around a campfire, or at the water cooler are all likely places we find ourselves sharing our stories.

We cherish our stories and some are so important to us that we pass them down from generation to generation in the hopes of preserving family or cultural history. Even today, stories continue to be a vital means of communication in our fast-paced society. Social medial outlets like Facebook and Twitter have evolved, in part, because we have a compelling need to stay connected and share our life experiences, even if we only have 140 characters to get our message out.

At WarmlyYours, we value the lessons we learn from our customers' experiences. Not unlike many companies, we solicit reviews on our products. But, in our never ending attempt to get to the heart of the matter, we give our customers creative license to tell us about their radiant heating experiences in whatever fashion strikes their fancy. Our "Tell Your Story" contest invites our customers to send their stories, along with photos, videos, diagrams, illustrations, cartoons, cave man drawings, or even an artist's rendering – anything really that will get their point across. One of our customers even wrote a saucy poem about his "less than awesome" customer experience. We took it to heart and tried to make it right.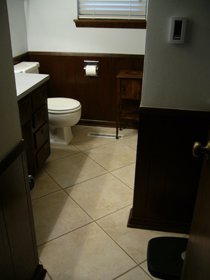 Are WarmlyYours floor heating systems really as easy to install as we think they are? How can we improve our service to build a better customer experience? What do our customers think and feel about their warm floors or snow melting solution? We learn so much from our customers' stories and we wanted to share a recent winner's story with you.

I read every story that is submitted, and I was particularly taken with Mr. Carl Johnston's story. It reads just like a modern-day fairytale romance, complete with a damsel in distress, a prince that comes to her rescue and, of course, a fairytale ending:

It was time to update the master bath so I did some searching on the web concerning heated flooring. Found warmlyyours and ordered. Install was simple and it worked great for 3 years. One day she exclaimed, "The floor isn't warm! OK, I said. Soon thereafter I surfed to warmlyyours.com and found the procedure to check the system. Discovered the thermostat had failed. With a phone call to ease my mind that I had followed the troubleshooting procedure correctly, I ordered a replacement. It was an easy install and she is warm again. Many thanks to the help from warmlyyours to keep the family happy.

So, I decided that I just had to give Mr. Johnston a call to learn more about his story. He was kind enough to speak with me and share more about his floor heating experience. I learned that he actually first heard about WarmlyYours from a colleague who was "thrilled" with her heated floor from WarmlyYours.

Mr. Johnston installed the floor heating system himself and had a tile contractor install the tile over top. His exact words to me were that the installation was "very simple," the "instructions were clear" and the custom installation "plan worked well." His wife, Betty, programmed the thermostat. They play dominoes with their neighbors who "ooh and ahh" over their floor heating system. "I'm a hero now," he said "that the floor is warm again." And, for all his good work, Betty is letting him put the $100 contest winnings toward the purchase of an exhaust pipe for his motorcycle. Hero husband, happy wife with warm floors, and a new exhaust pipe. Now, that's a happy ending.

Vickie L. Wash, Esq.
Marketing Communications Manager
---
Tell us About your Project
Our team of Radiant Experts is ready to help! Just tell us a little about yourself and your project to get started.
---
Did you find this post helpful?
Let us know by giving it some applause.
---
---