So you know you want a radiant heated floor installed in your home from WarmlyYours Radiant Heating. What's next?
First, congratulations are in order! Second, there are a few key steps you should take in order to start your project off on the right foot.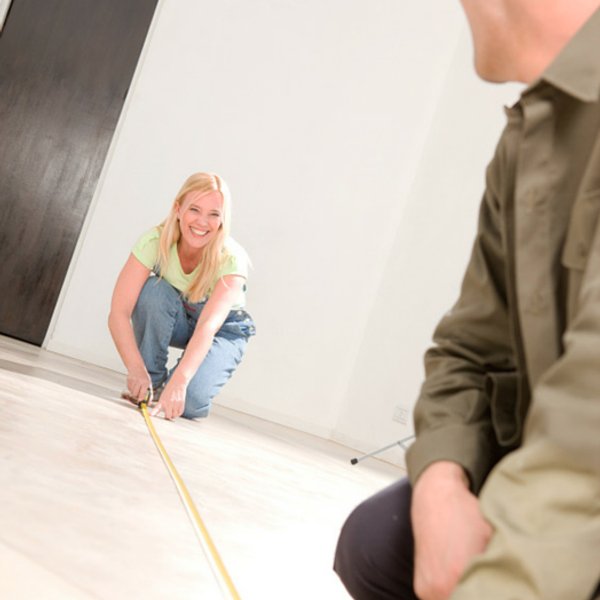 Step 1. Get accurate measurements for the spaces where you want to install the heating system.

Don't guess! There are many ways to measure a room and create an accurate floorplan — everything from the basics (pencil and paper) to high-tech apps and digital programs. Read this blog for tips on getting accurate measurements yourself or use the free in-home measuring service from WarmlyYours called SmartFit. The SmartFit service, in partnership with MeasureComp, uses a computerized drawing process to ensure that requested areas are measured and all required information is obtained. You reduce the chance of errors because every area is scaled to the exact size while on site. A large network of more than 570 measure technicians currently service 49 states, plus MeasureComp offers next-day appointments in most markets using a real-time online calendar. All plans, produced by bonded and biennially screened professionals, are reviewed and signed for by you to ensure that no areas are missed, and free recalculations are offered if needed. Check to see if the service is offered in your area here.
Step 2. Use the online design tool to get an instant quote and floor plan.
By drawing your floor plan online, WarmlyYours can create an instant quote for you in an easy-to-use process. Two notes: To ensure that your quote is as accurate as possible, use the exact measurements and furniture of your choice. Also, you can have multiple rooms saved at once in the online design tool to help build your entire project or quote. When you are finished and have your quote, you can either choose to continue on through the purchase procedure or save your project and return another day.

Before using the online design tool, you will be asked to supply a room name, a flooring surface and also specify which room of the house you will be heating. The program will then use the answers given to generate the required information you need to get started.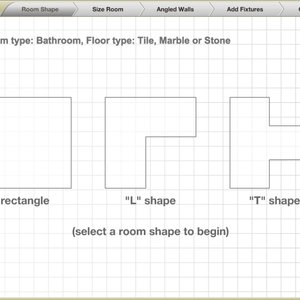 a: Choose Your Room Shape
You will be presented with three room shapes to choose from. Select the shape which most closely resembles your room. You will be able to make modifications to the room later in the program.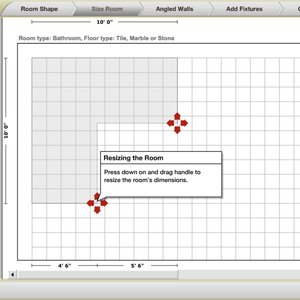 b: Size Your Room
The room shape that you selected in the previous step will now be shown in the center of the screen. You can drag the arrows to resize your room to fit your exact dimensions and, should it be necessary to add angled walls, you can add them now by dragging the corners into the positions that best replicates the room that you're trying to heat.
Note: You will always find hints and instructions on how to use the tool on the left side of the screen.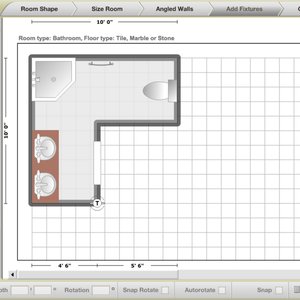 c: Choose Your Furniture & Fixtures
At this stage, you can specify the desired position for your thermostat along with any permanent fixtures or large furniture that you feel could affect the layout of the floor heating.
Note: WarmlyYours does not recommend heating beneath permanent fixtures or furniture that weighs more than 100 pounds per square inch or with a base larger than 4" x 4".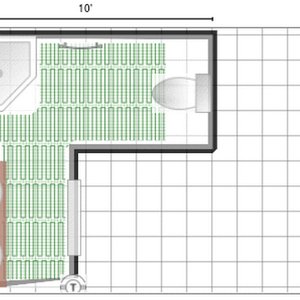 d: Receive Your Instant Free Quote
The instant quote screen will then appear with your room layout in the middle of the page and an itemized quotation below it.
From this page, you can choose to edit or delete the room you have just completed, add a new one, save your project or continue to checkout.
Option 3. Sketch Your Floor Plan.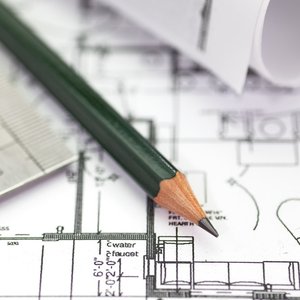 Are you more of a pencil and paper kind of person? Download a floor plan grid from our site, sketch out your desired heating area, including the measurements, and either fax it back to (800) 408-1100 or submit it using the uploads page for a free overnight quote and installation plan. Just follow these simple steps:
a. Download the Floor Plan Planner.
b. For slab heating, also download our Slab Heating Request Quote Form.
c. Scan and upload your file or fax it to (800) 408-1100.
d. WarmlyYours will send you a free overnight quote and installation plan.
Accurate measurements and a solid floor plan are the foundation of a successful project. If you have questions as you get started, remember that WarmlyYours technicians are at your service 24/7. Yes, around the clock. No matter what time you are working on a project, we'll be there to help if needed. Just call (800) 875-5285 and our service technicians will help you out.
Are you starting a new project? We'd love to hear about it! Tell us all the details on the WarmlyYours Facebook page, or tweet us at @WarmlyYours.
---
Tell us About your Project
Our team of Radiant Experts is ready to help! Just tell us a little about yourself and your project to get started.
---
Did you find this post helpful?
Let us know by giving it some applause.
---
---