Spring has just arrived and even though driveway heating isn't typically what comes to mind, did you know that this is ideally the best time to install a snow melting system? That's because the warmer weather offers the best environment for concrete or asphalt to be poured and properly cured. In addition to asphalt and concrete, snow melting systems can be embedded in mortar under pavers. And snow melting isn't restricted to the driveway, but can be easily installed when pouring new sidewalks, walkways, entryways and patios.
There are also deicing systems designed to keep ice and snow from accumulating in numerous areas like gutters, downspouts, overhangs, valleys and bottleneck spaces between roof features, such as dormers or adjacent rooflines. These systems keep you and your visitors safe while protecting your property from the ravages of winter and the ice damage that can accompany it.
Introducing a Series of Outdoor Heating Blogs
Over the next few months, WarmlyYours will be publishing a series of snow melting blogs featuring different floor plan designs and regional areas of the country that can benefit from this technology. There will be a wide variety of designs and applications illustrated so you can see the breadth of choices that are available along with pricing information.  For example, you have the option of full coverage or the more economical tire track design to meet your budget needs.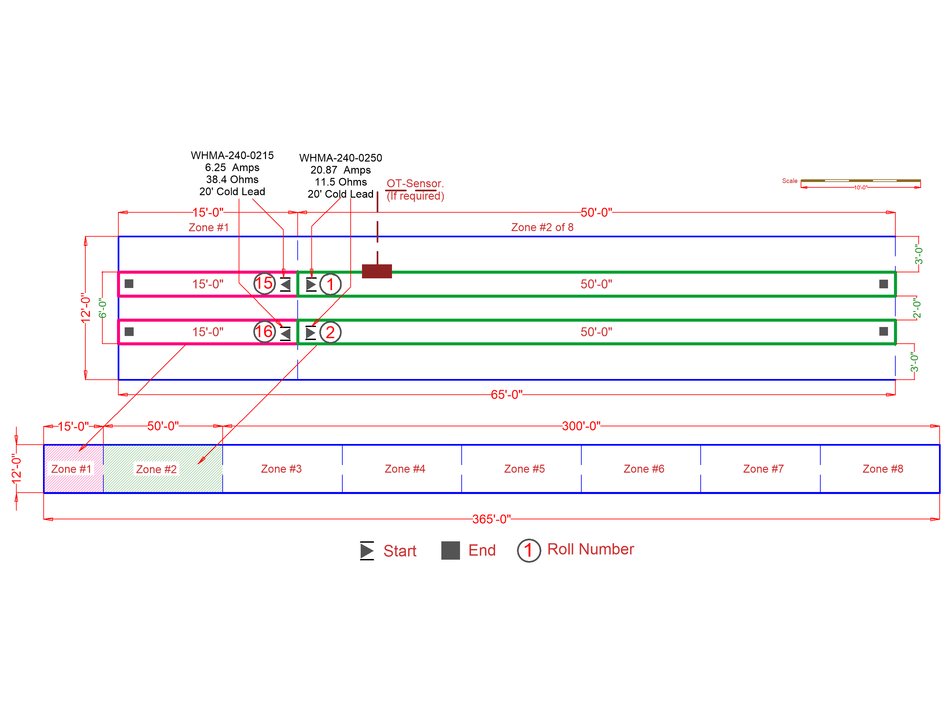 Installation Plans Simplify Your Project
Whenever you're starting either a remodeling or construction project, you have numerous things to coordinate. We understand that the best way to keep your snow melting installation worry-free is to always start with a plan that's easy to understand and implement.  Each WarmlyYours SmartPlan™ contains:
• An itemized product quote detailing the price of your project. 
• An electrical plan that explains what you need to ensure your system works optimally.
• An installation plan with precise information that will make installing easier.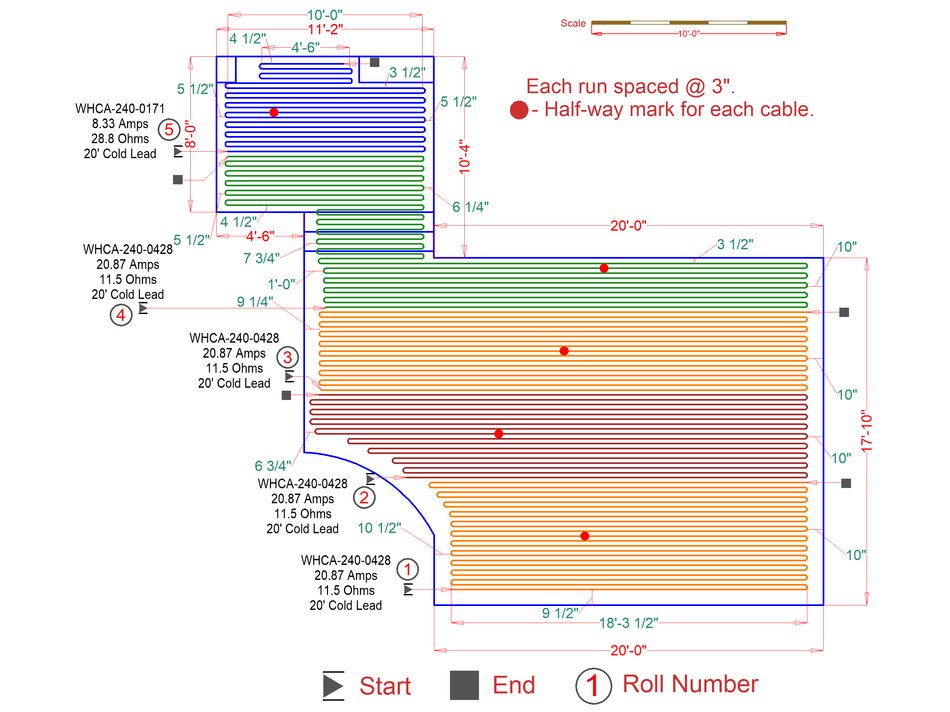 This way, a WarmlyYours free, no-obligation SmartPlan™ helps ensure your project goes smoothly from start to finish. 
Snow Melting Advantages
With winter snow and ice, come back-straining shoveling and danger while walking on slippery surfaces. But a snow melting system can eliminate those challenges. Instead of struggling to clear snowy and icy surfaces, you can be relaxing in the comfort of your warm home while the system does all the work for you.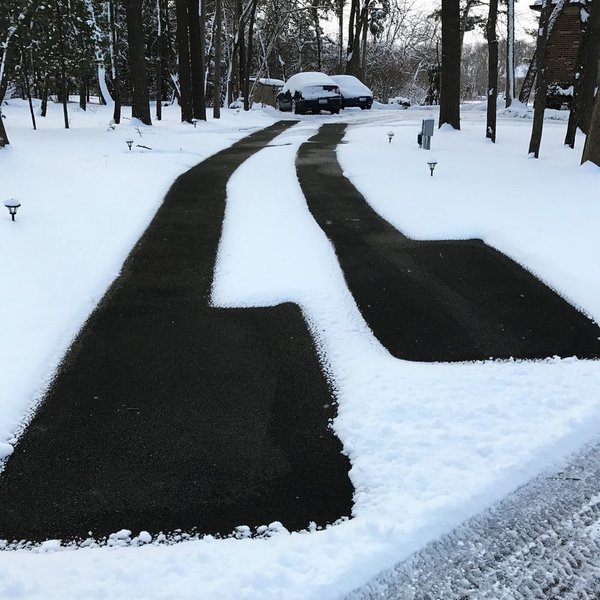 Designed for quick and easy installation, snow melting mats and cables are perfect for walkways, driveways and patios. The paving material absorbs heat from the snow melting heat elements and melts snow and ice, eliminating the need for, and expense of plowing or deicing chemicals. Further they are backed by a 10-year limited warranty. 

So even though it's springtime, be sure to plan ahead for the winter, when this same kind of heat can free you from the necessity of braving the cold to shovel your driveway — or the expense of paying someone else to do it. Instead by installing a snow melting system in a new driveway now, you can save money and reduce the chance of injury to yourself (from shoveling) and your guests (from slipping on ice or snow). And honestly you can't put a price on that. 
Curious about what snow melting would cost for your driveway or walkways? Get your free snow melting instant quote here.
---
Tell us About your Project
Our team of Radiant Experts is ready to help! Just tell us a little about yourself and your project to get started.
---
Did you find this post helpful?
Let us know by giving it some applause.
---
---