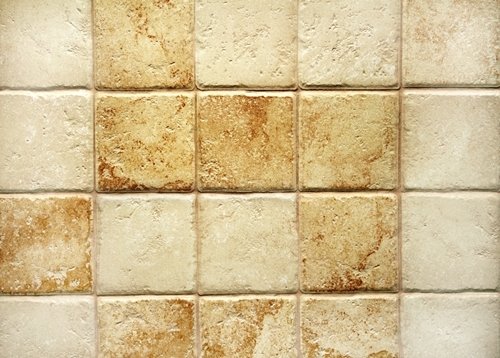 The flooring is a key element of a bathroom for obvious reasons. Given the utilitarian nature of the space, it has to be equipped to suffer a great deal of wear and tear, largely stemming from the humidity generated by all common bathroom activities. You also have to take factors such as safety into account, as slipping and falling in the bathroom can be extremely dangerous, particularly for those who live alone. Subjective concerns about appearance and design will also come into play, although (most likely) not with as much urgency as durability and safety.
Finally, you might be wondering what type of flooring will be optimal if you are planning to install radiant floor heating underneath it. Taking a closer, in-depth look at the factors at work in this decision and the options you have for this home renovation will be advantageous, so you don't end up making a hasty choice that turns out unfavorably in the long run.
Choosing flooring based on various concerns: water resistance
Water resistance will likely be at the forefront of many homeowners' minds when trying to decide on a bathroom flooring option. If flooring takes too long to dry once it's wet, it can lead to irritations such as mildew - or mold, in particularly bad circumstances.
According to HGTV, the best bathroom flooring options for water resistance are ceramic tile, laminate and vinyl. Other potential choices, such as hardwood, stone, bamboo and cork, often need to be treated or sealed in some fashion to be made properly water-resistant.
Appearance
In terms of appearance and other aesthetic factors, hardwood flooring and stone may offer the most elegance, though if price is an object these may not be optimal choices. Ceramic tile may serve as an appropriate middle ground choice - it's available in a wide variety of designs and prices and is notably durable.
Additional factors
For some, factors aside from appearance, durability and cost will come into play. Consider the question of sustainability and environmental friendliness. In recent years, the demand for countless goods and utilities to be green has become considerably strong. HGTV states that bamboo and cork are the most popular green flooring choices.
The primary disadvantages of these options are similar to those of wood, for obvious reasons. They require the same level of delicacy and care and are only effectively water-resistant if treated. Also, some bamboo is given a factory finish that contains formaldehyde, which is not optimal for a bathroom.
Compatibility with radiant heating
Bathrooms are the most common room in the house for radiant heating installations, according to HGTV. If you're planning on following this trend and enjoying the underfoot comfort of radiant floors, you're likely wondering what the best choice of floor will be to accommodate such a renovation.
Fortunately, you won't have to adjust your choice of flooring based on this particular factor. Radiant panels from WarmlyYours can be installed under tile, stone, concrete, carpet and hardwood floors. As such, most of the varieties that are common in bathrooms will be perfectly appropriate for an installation.
If you've chosen a more expensive flooring and need to scrimp on other aspects of your budget, you can have radiant panels installed under specific areas of the bathroom, not the entire space, as Sarah Ann Busby, president of the National Kitchen and Bath Association, told HGTV.
"You can do the area right in front of the vanity where you stand in the morning or right in front of the shower," Busby explained, according to the source. 
---
Tell us About your Project
Our team of Radiant Experts is ready to help! Just tell us a little about yourself and your project to get started.
---
Did you find this post helpful?
Let us know by giving it some applause.
---
---