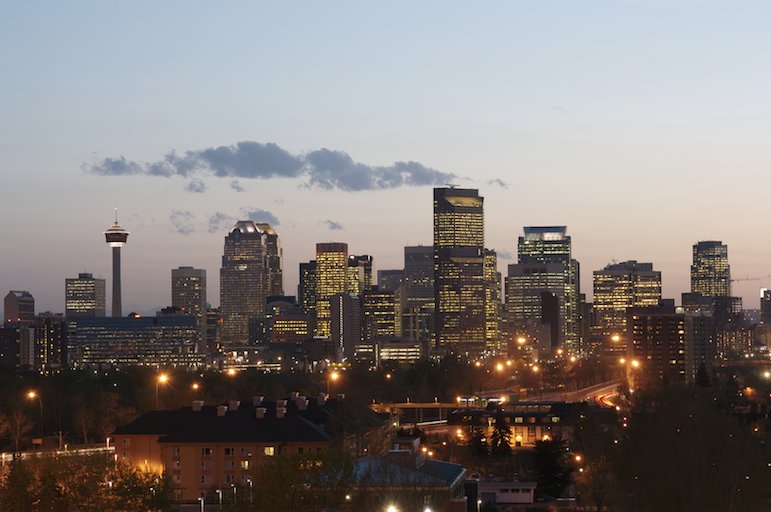 Calgary, a cosmopolitan Alberta city with numerous skyscrapers, owes its rapid growth to its status as the hub of Canada's oil industry. Calgary is the largest city in the province of Alberta, and the third-largest municipality and fifth-largest census metropolitan area (CMA) in Canada. Situated at the junction of the Bow River and the Elbow River in the south of the province, in an area of foothills and prairie, about 80 km (50 mi) east of the front ranges of the Canadian Rockies, Calgary's climate is categorized as dry humid continental.
Calgary's chilliest winter nights have lows in the minus-thirties Celsius (below -22 degrees Fahrenheit) based on currentresults.com. The city averages three or four nights a year that get that cold, mostly in January and December. In addition, from October to May, Calgary can remain below freezing all day long. It usually has 59 days a year when the thermometer never rises above 0 degrees Celsius. Prolonged cold spells such as these can make indoor temperatures quite uncomfortable. You can warm up those cold floors and rooms with radiant floor heating and radiant panels. Although radiant heat is a perfect addition for any room in the home, kitchens and bathrooms are the most popular applications.

Cost of Adding Radiant Heat to a Bathroom
In this situation, adding radiant electric heat to a mid-size Calgary bathroom was very affordable and a great way for the homeowners to bring additional warmth and comfort to their morning routine. To set up their Calgary in-floor heating, this homeowner installed a 1.5- by 27-foot TempZone™ Flex Roll in their 60-square-foot bathroom for $486.00 at a cost of just $12.00 per square foot (see floor plan).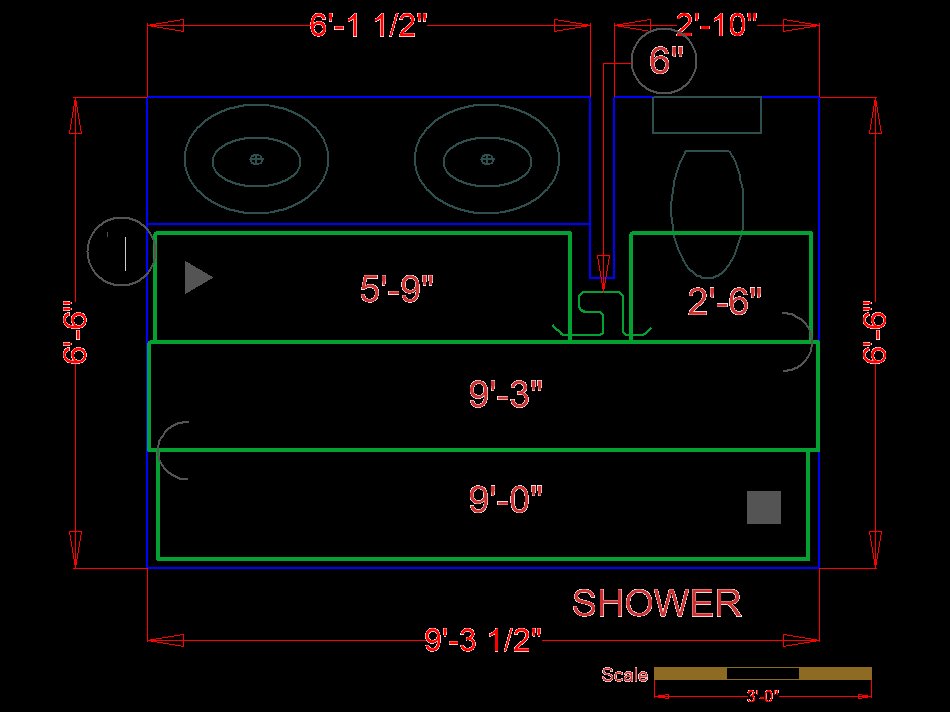 In addition to the low cost of the materials, the operating cost should also be factored into the project. It only costs 13 cents per day to heat this Calgary in floor heating system for four hours a day, according to WarmlyYours' Energy Use Calculator that factors in the average kWh cost in Calgary. And beyond that, it only costs $55.90 to heat the bathroom during January, the coldest month of the year, based on WarmlyYours' heat loss calculations, a small price to pay for the comfort and luxury of a radiantly warm bathroom.

It's Easy to Get a Quote
To find out the cost of supplying in-floor heating to your bathroom — or any other room in your home — simply check out WarmlyYours' Instant Quote tool online. This tool will show you the exact product you need along with the corresponding cost. And, it gives you the option to upload a drawing or image of your room's floor plan so that our sales team can provide you with a customized installation plan. This detailed plan shows you exactly where the electric floor-heating system will be located and specifically how it will be laid out for optimal functionality.

If you have any questions, please call us at (800) 875-5285 and one of our friendly, experienced account managers will be happy to help. Last but not least, when you are ready to install the product, our 24/7 technical support experts are on hand to guide you every step of the way, night or day whenever you need us. 

For more information, visit www.warmlyyours.com.

Sources:

www.currentresults.com/Weather/Canada/Alber...

Links:

Instant Quote: www.warmlyyours.com/my_projects/new

Energy Use Calculator: www.warmlyyours.com/floor-heating/cost-calculator
Heat Loss Calculator: www.warmlyyours.com/tools/heatloss-c...
Related Articles:

What Does it Cost to Warm Up these Colorado Springs Kitchen Floors?

Radiant Floor Heating Costs for an Omaha Home Office

How Much Does it Cost to Add Radiant Heat to a Sacramento Bathroom?

---
Tell us About your Project
Our team of Radiant Experts is ready to help! Just tell us a little about yourself and your project to get started.
---
Did you find this post helpful?
Let us know by giving it some applause.
---
---