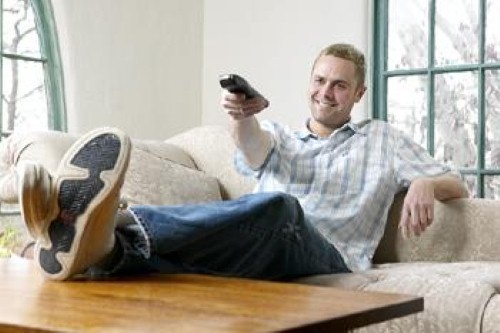 The man cave has become the dream of many male homeowners, and you may be thinking of constructing one yourself if you have the extra space to work with. As a place to enjoy sporting events, video games and anything else that appeals to you, your basement may be the best choice for the room, but it may require a few renovations to complete the overall aesthetic. Here are a few ideas that no man cave should be without.
1. Pick a focal point and run with it. One way to simplify the design process of your man cave is to pick one of your primary interests and let it serve as the focal point for the space. For instance, if you're a big fan of pool, foosball or air hockey, make this table the center of your space and then design the seating, televisions and bar area around it, recommends DIY Network. This can also play an important role in deciding the color scheme and the overall layout of your room.
2. Climate control. A basement can be a tricky room to achieve the perfect atmosphere, so you may want to try something a bit different to maintain the optimal temperature. Radiant floor heating can install directly underneath a wide range of floor coverings and will provide even heating for the entire room. It can also help dramatically reduce energy use, as the heat comes up from the floor instead of being lost in duct systems. This could be a wonderful choice to reduce your energy bills during the fall and winter when your man cave will be put to good use.
3. Go with a theme. According to HGTV, one of the easiest ways to put together a man cave that exudes your personality is to work with a theme that appeals to you. Whether it's the color scheme of your favorite team, a collection of memorabilia or a group of interesting items you've found at yard sales, there's no reason to fall into someone else's idea of the perfect man cave when you can create one from the ground up.
A man cave is a wonderful option to pursue when you have extra space to work with, and it could become your favorite room in the house. With a few comfort-driven improvements and the inclusion of your interests, you can create a dynamic space you can't wait to come home to.
Like this post? Subscribe for regular updates
Make sure you don't miss out on the latest news in radiant heating by subscribing to our blog. We'll send you an email with links to the newest posts from WarmlyYours.
We won't share your information and you can unsubscribe at any time with a single click.
---
Did you find this post helpful?
Let us know by giving it some applause.
---
---