Although the thought of a basement often brings to mind damp, cool, dimly lit rooms where you try to spend the least amount of time possible, that doesn't have to be the case. With a few mindful choices during construction or a remodel, you can create a warm, radiant basement where people will gather happily. 

And no matter the time of year, making sure that you don't have a cold basement floor will help to bring family and guests together there to spend time.
Why is my Basement so Cold?
First, let's tackle the question of why basements are so cold. There are many things that contribute to low basement temperatures. The simplest answer is that heat rises. Therefore, the highest floor of the house will be the warmest, and the lowest floor will be the coldest. We all know what a cold basement floor is like.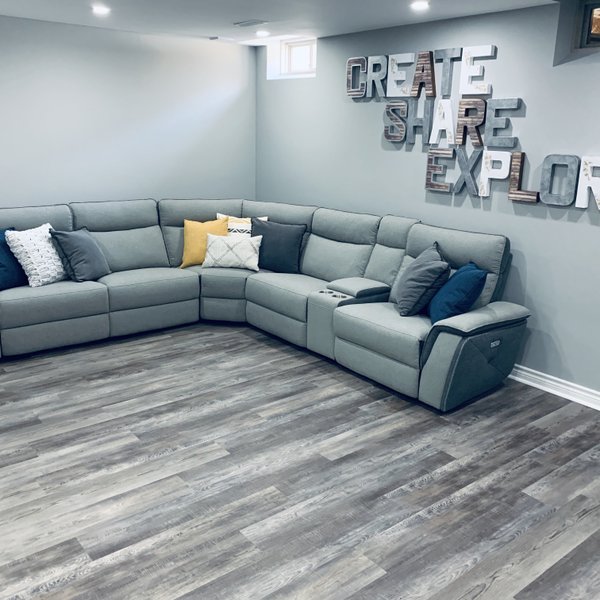 According to this About.com article, it takes approximately 69 days for the exterior base of a home's foundation wall to reflect the outdoor temperature. That means you could be experiencing winter temperatures in your basement during the springtime, bringing in cold basement floors throughout the warmer months when you really should be experiencing much more comfort in your home. Addressing this root issue will make the spring feel more like spring and less like the winter months.
These factors are among a handful of reasons for "why is my basement so cold?: Basements are always the coldest part of the house. But it doesn't have to stay that way!
How Keep my Basement Warm 
A welcoming basement includes these six conscious choices.
1. Address any water issues
Before you do any work in your basement, you need to make sure you've noted—and corrected—any water issues.
Poor-draining soil can cause dampness in your basement, but this can generally be controlled with a good humidifier. If you are in the construction stage, damp-proofing the home's exterior of the foundation and basement slab also helps prevent this.
More drastic steps can be taking when you're considering how to keep my basement warm:
"If the dampness is more episodic, like after rain, or wet areas regularly appear along walls or floor cracks, there's probably significant water pressure against your basement walls," advises The Family Handyman. "Since grading and adding downspouts hasn't worked, installing a drainage system under your concrete slab may be the most effective long-term solution."
Just a warning, this is usually expensive and typically requires professional installation, as it involves digging along the outside of the walls all the way down to the footing of your home. "Expect to pay at least $25 to $35 per foot of tile," he adds.
2. Install TWO sump pumps to avoid a cold basement floor
Most basements are inherently subject to flooding, and even the best-laid plans cannot eliminate the chance of flooding completely. However, you can reduce the impact of any water in your basement by installing a sump pump — and a backup sump pump.
"Even if your basement is properly waterproofed and has a good working sump pump, without a battery-operated backup sump pump, you are at risk for a basement flood," explains Total Basement Finishing in "Top Six Mistakes People Make in Basement Remodeling Projects." "Keep in mind that the same storms that have the potential to flood your basement can also cause power outages. No power, no pump! Battery backups are also useful in case of a primary pump failure or other electrical malfunction."
3. Choose inorganic materials
In addition to sump pumps, if you're wondering "why is my basement so cold?", choose materials that can handle moisture and get wet. This is a key to the longevity of your basement construction or remodel.
By choosing your flooring carefully, and leaning toward inorganic versus organic materials whenever possible, you'll reduce your risk.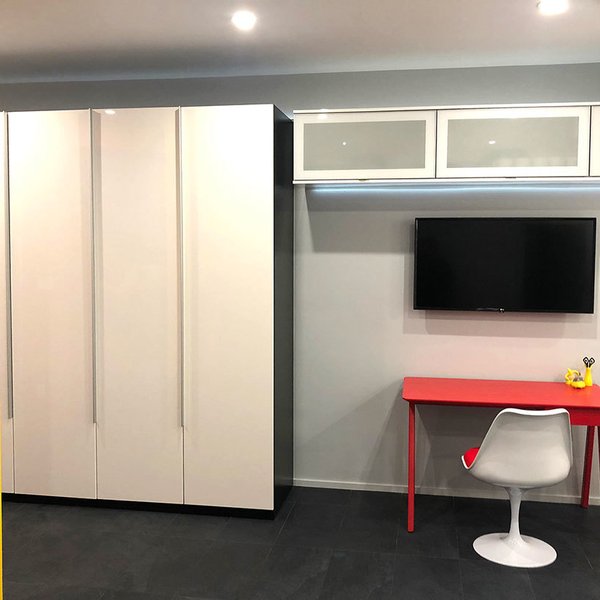 Here's the bottom line according to Bob Vila: "If you install any flooring that includes organic material adversely affected by water, you risk having to tear out the floor in the wake of a flood. You also risk the unseen buildup of mold beneath the flooring — a considerable risk to the air quality of your home."
Your basement finishing materials should be completely inorganic so that even if water gets in, your floor, walls and ceiling will not be ruined.
When you use organic materials in your basement, they will be susceptible to mold, mildew, rot, and even damage from dust mites and other critters. These products can decay and start to release moldy, musty odors into the air. It's not pleasant. Instead, ensure your contractor uses quality, inorganic materials with a written warranty.
"If you finish the area with the best basement finishing products the first time, you can have a remodeled basement that comes with a written warranty ensuring that your basement will look beautiful for a long, long time," says Total Basement Finishing.
4. Capitalize on radiant heat
With a dry basement and the right materials on hand, you can cozy up a cold basement floor with the radiant floor heating offered by WarmlyYours Radiant Heating. Warm air rises in your home, and because basements are generally underground, those floors are often the coldest place in the house.
But you can expand your living space with in-floor heating. In-floor heating eliminates the chill in your cold basement floor and creates a center of warmth that radiates up through your home.
WarmlyYours Radiant Heating provides radiant floor heating for virtually any floor type, including hardwood, carpet, laminate and luxury vinyl flooring. Some home owners may not be aware that it is possible to install in-floor heating under these floors, but it is.
5. Use decorative concrete to your advantage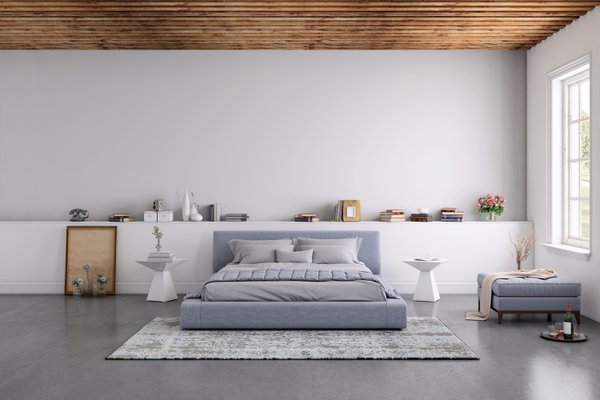 Cement floors are so stereotypical in basements. Gray, boring, beat up and uninviting. But your concrete floor doesn't have to be a cold basement floor. Search "stamped concrete" on Houzz.com for inspiring photos that will help you upgrade your expectations. Decorative concrete is a perfect base for WarmlyYours concrete heating cables and mats. The radiant heating is available in cable form for maximum flexibility or mat form, which allows for quick and easy installation under concrete slab floors with the highest wattage floor heating product at 20 Watts per sq. ft.
Either form creates warm, functional concrete floors and supplements your whole basement heating by heating your otherwise cold basement floors and allowing the warmth to radiate to the room. This is one of the most powerful changes you can make to banish cold and gloom from your basement forever.
6. Put up radiant panel heaters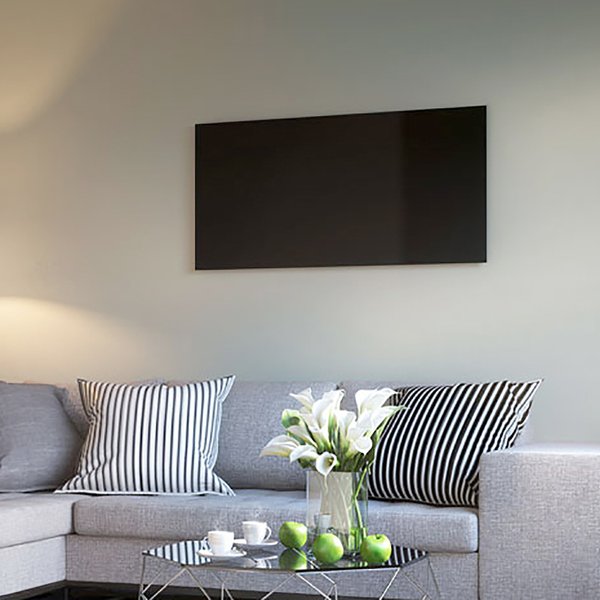 If for any reason in-floor radiant heating doesn't make sense for your basement, you can still utilize the power of radiant panels. These can be easily mounted on the walls to add extra warmth to your basement in a stylish way and add a countertop heater to bring warmth and luxury to your granite or stone countertops.
With heated floors and radiant panels, you'll never look at the basement as a cold, uninviting, uncomfortable area again. If you're looking for a great way to expand your living space for a place where people will want to spend time, increase the resale value of your home, or even just save money on your overall heating costs, radiant heating is a great way to do all of that.
Get a Quote for your Basement 
Whether utilizing in-floor heating or radiant panels, create heat and warmth from the bottom of your home to the very top with WarmlyYours. WarmlyYours is proud to offer radiant solutions designed to improve everyday living in every room — including your basement!
Use our Quote Builder to find out how much a floor heating system would cost for your basement.
---
Tell us About your Project
Our team of Radiant Experts is ready to help! Just tell us a little about yourself and your project to get started.
---
Did you find this post helpful?
Let us know by giving it some applause.
---
---