Floor Heating Accessories
When you purchase a heated floor system from WarmlyYours, there are a few additional products that will help during your installation process. It's best to be prepared for installing heated flooring, so you'll want to consider having these helpful accessories on hand. When it comes to a hassle-free, smooth installation process, these accessories can ensure a headache-free install and even increase the life of your floor heating system.
---
Electrical Rough-In Kits
Whether you're a homeowner or trade professional, it's vital to have the right tools for your floor-heating project. Peace of mind. That's why WarmlyYours developed our Electrical Rough-in Kit to cover any local electrical code. This kit includes all the parts you need to safely and correctly install a thermostat.
---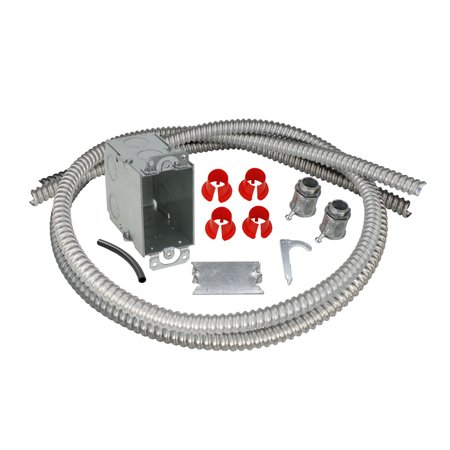 ---
This is a great option for areas where the local code requires a separate conduit for low-voltage wires. (FHE-ROUGH-IN-KIT-S3)
---
---
3/8ʺ x 4ʺ ENT tubing
1/2ʺ Flexible Metal Conduit Anti-Short Bushing
3ʺ x 2ʺ x 3 1/2ʺ Single Gang Box
1/2ʺ x 6' Flexible Metal Conduit
2 9/16ʺ Cable Protector
1/2ʺ Set Screw Connector
1/2ʺ EMT Drive Strap
---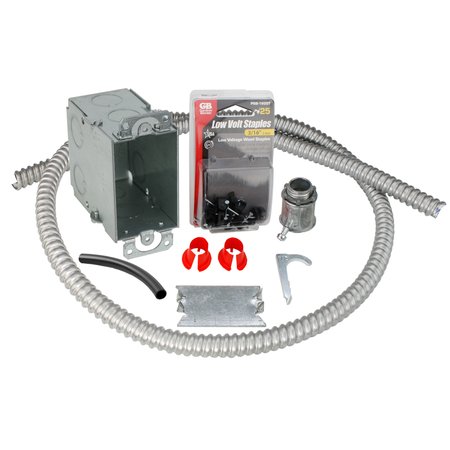 ---
Getting the job done correctly has never been easier with this complete electrical kit. It contains everything an electrician needs to install and connect a thermostat with an electric radiant heating system in accordance with National Electric Code. Items Included: 3" X 2" X 3 ½" Single-Gang Box(25) 3/16" or 5mm... (FHE-ROUGH-IN-KIT-S2)
---
---
3/8ʺ x 4ʺ ENT tubing
1/2ʺ Flexible Metal Conduit Anti-Short Bushing
3ʺ x 2ʺ x 3 1/2ʺ Single Gang Box
1/2ʺ x 6' Flexible Metal Conduit
2 9/16ʺ Cable Protector
1/2ʺ Set Screw Connector
3/16ʺ or 5mm Low-Volt Staples (Pack of 25)
1/2ʺ EMT Drive Strap
---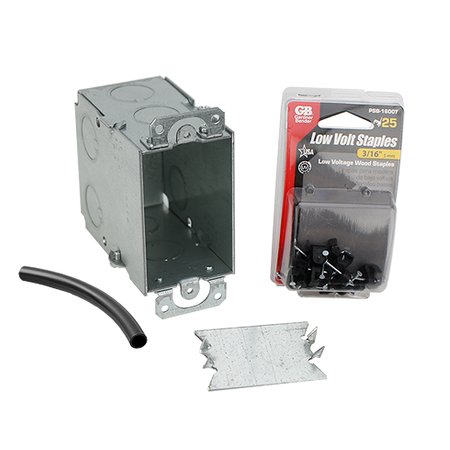 ---
Every project is different. This kit was developed for projects in which the local electrical code does not require conduit for the low-voltage sensor wire or the power leads. It includes everything that an electrician will need for installing and connecting a thermostat with an electric radiant heating system.... (FHE-ROUGH-IN-KIT-S1)
---
---
3/8ʺ x 4ʺ ENT tubing
3ʺ x 2ʺ x 3 1/2ʺ Single Gang Box
2 9/16ʺ Cable Protector
3/16ʺ or 5mm Low-Volt Staples (Pack of 25)
---