Free Underfloor Heating Design Tool
Our Online Design Tool is the first of its kind in the radiant heating industry— it's a free underfloor heating design tool along with an online floor plan design tool. You can use it to create and layout a room with the exact measurements and the fixtures of your choice in order to ensure that your quote is as accurate as possible because you can use the underfloor heating design software to create an exact digital replica of the room you plan to install floor heating in.
The Online Design Tool is a part of our Quote Builder and can be accessed directly from that tool. Once your designed project is complete and saved, you can get a side-by-side comparison in our Quote Builder of the heating systems that would work for your project.
This will allow you to compare pricing and product information. From there, you can either continue on through the purchase procedure or save your project and return at a later date. The Online Design Tool will allow you to have multiple rooms saved at once to help build your entire project or quote.
And don't worry, you don't have to be an architect or trained in CAD in order to use our underfloor heating design software! We've worked really hard to make sure that this free underfloor heating design tool is as intuitive and easy-to-use as possible.
Continue reading for a full step-by-step guide.
Warning: It's not currently recommended to use this tool on a touch-screen device. But touch-screen support is coming soon!
Start Your Project Now
---
Step 1: Choose Your Room Shape
In the floor plan creator, you will be presented with three room shapes to choose from, select the shape which most closely resembles your room. Don't worry if the pre-set shapes don't exactly match your room because you will be able to make modifications to the room later on if needed. This underfloor heating design software allows the user a lot of flexibility in terms of building the room.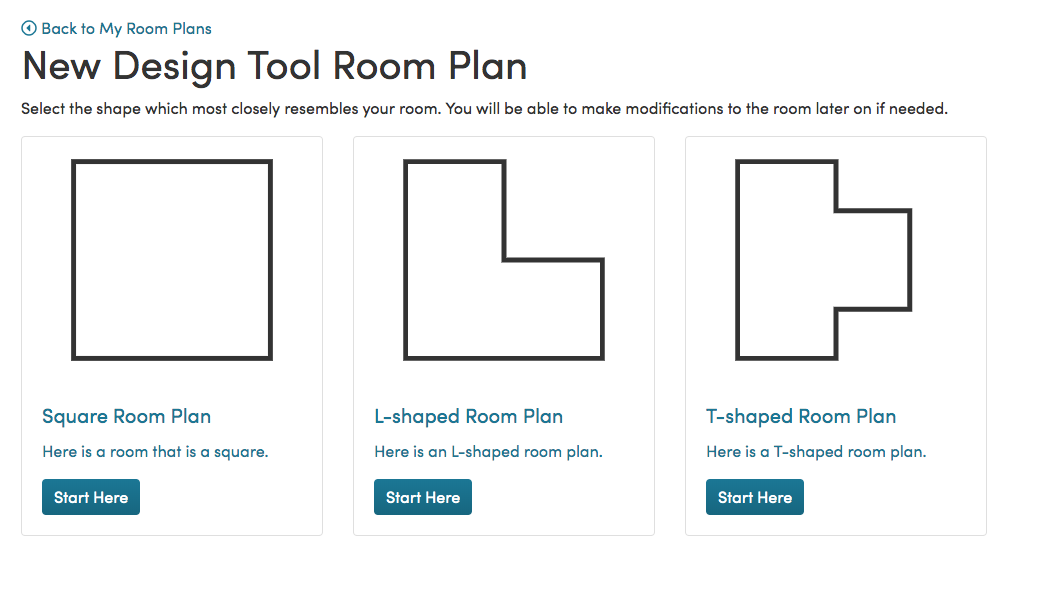 ---
Step 2: Customize Room Shape and Size
The room shape that you selected in the previous step will now be shown on the screen of the radiant heating design tool. You can drag the green circles to resize your room to fit the exact dimensions of your project. And, should it be necessary to add angled walls, you can add them now by dragging the corners into the positions that best replicates the room that you're trying to heat.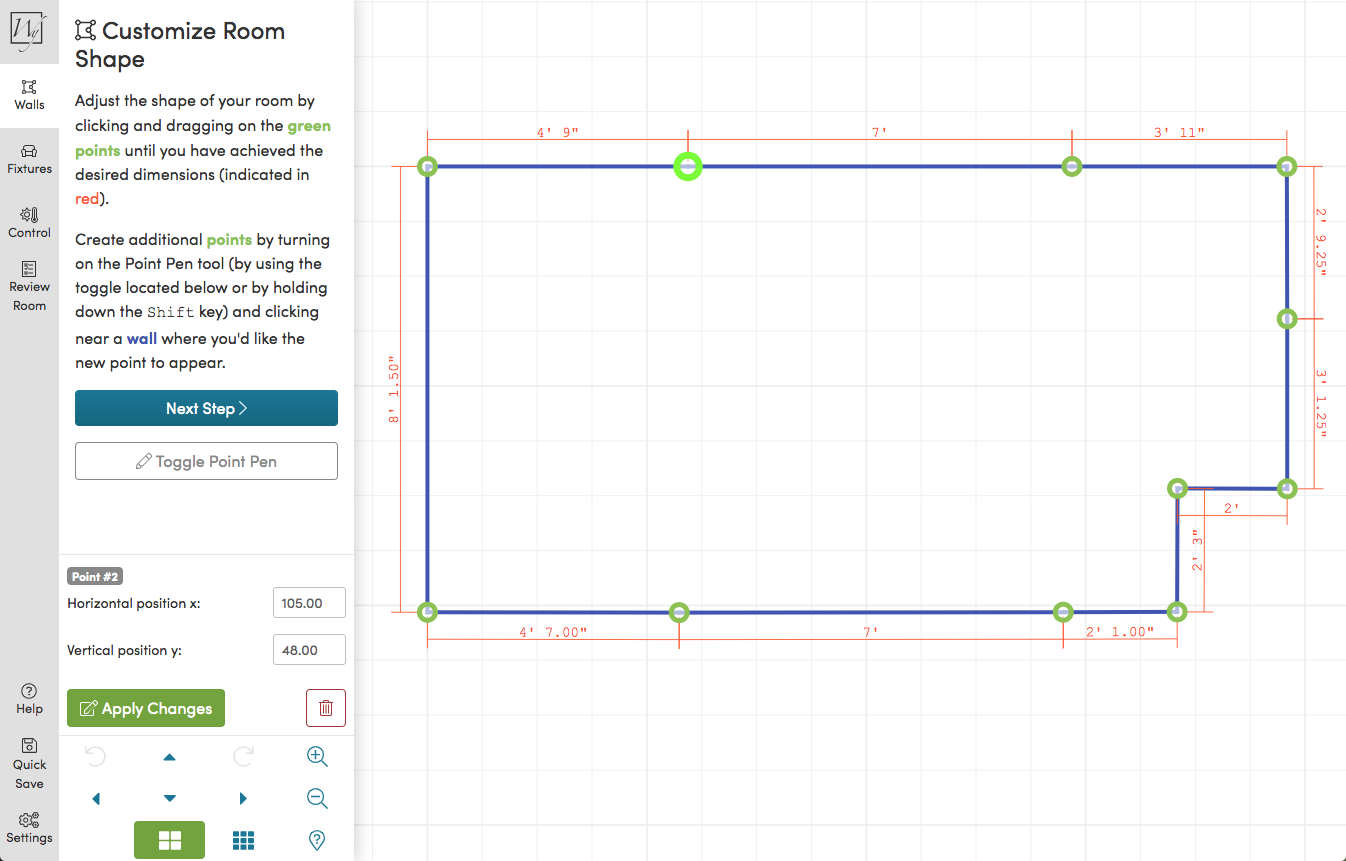 ---
Step 3: Fixture & Thermostat Placement
At this stage you can specify the desired position for your thermostat along with any permanent fixtures or large furniture that you feel may affect the layout of the floor heating.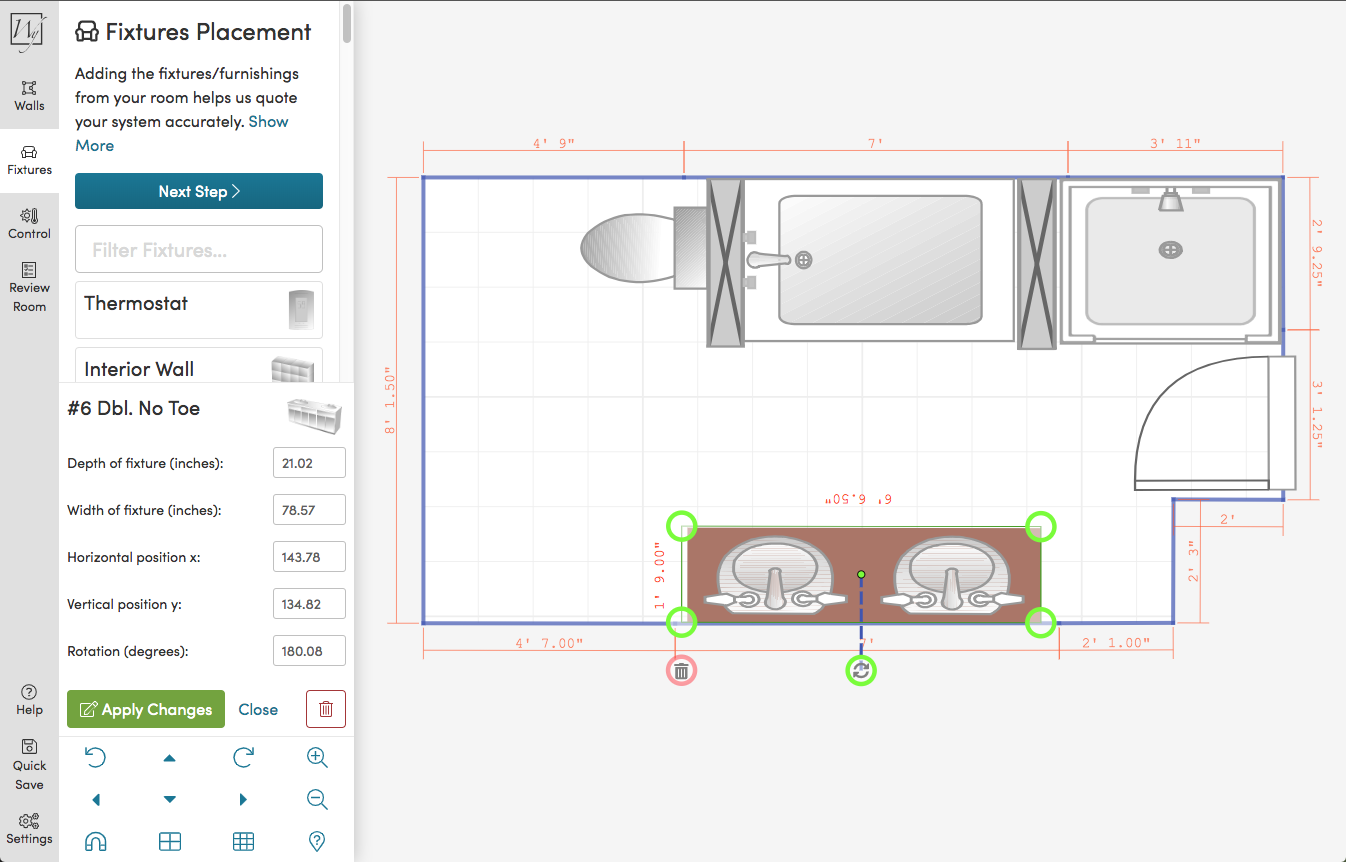 ---
Step 4: Heated Floor Area Calculations
At this stage, you'll be presented with a rough estimation of the areas in your room that can be heated based on the design submitted so far. At this stage, you can also hit the "Finish and Save" button which will return you to the Quote Builder with your designed room.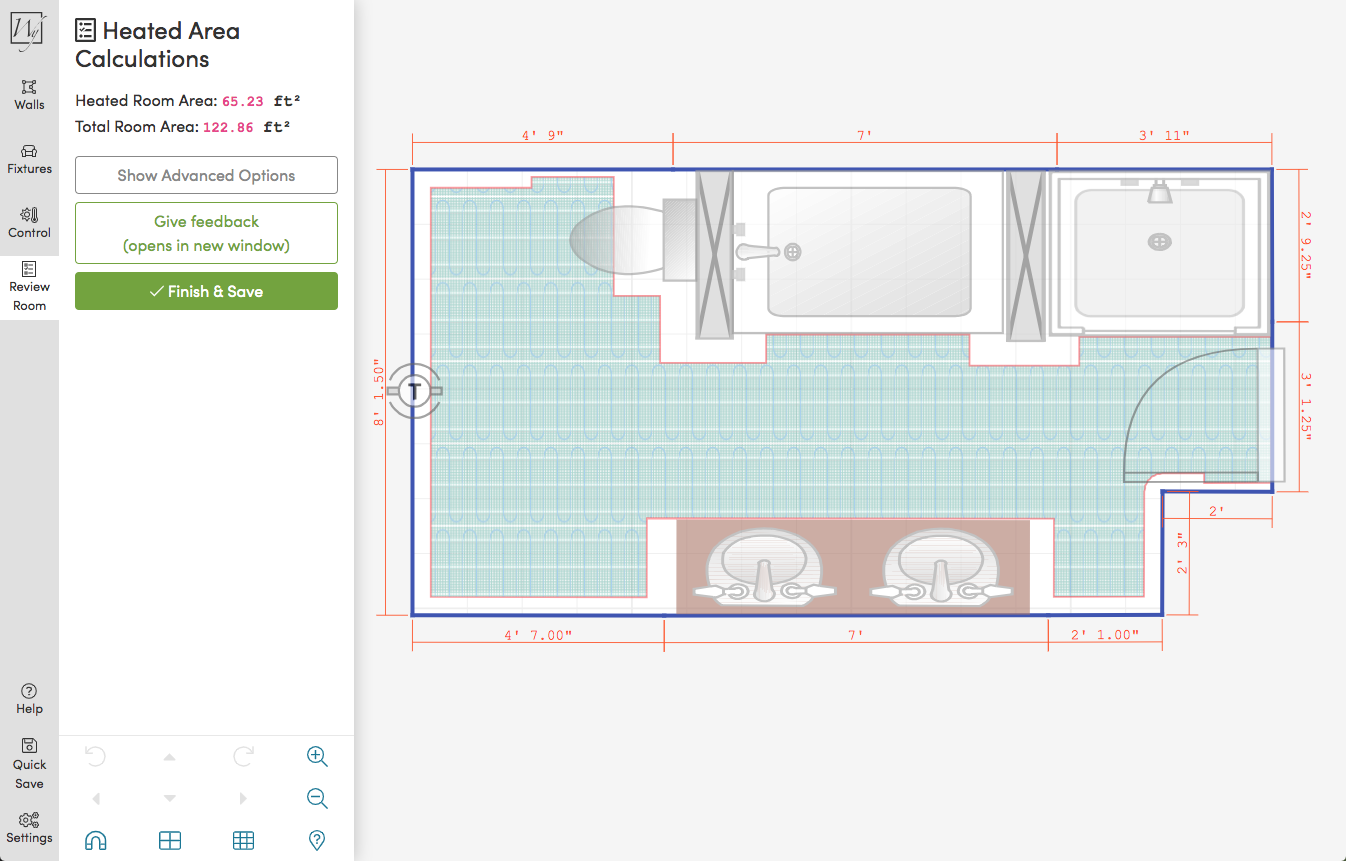 ---
If you encounter any issues during or after using the Online Design Tool, please contact us either through the website help form, or by phone at (800) 875-5285.