There's nothing quite like coming home to a warm, comfortable master bedroom, especially after a long day at the office. However, it can be tough to relax and unwind in this space if it doesn't have an interior design that caters to your personal tastes. There are a few ways you can upgrade your master bedroom and transform it into the retreat of your dreams.

1. Install radiant floor heating.
If you haven't taken advantage of it yet, it's in your best interest to install a radiant floor heating system to instantly improve the comfort level of your bedroom. Radiant heat can ensure you never step out of bed onto cold floors in the morning. Furthermore, it can give you a reason to walk around the room without slippers when you get home after a long day, even if it's cold outside.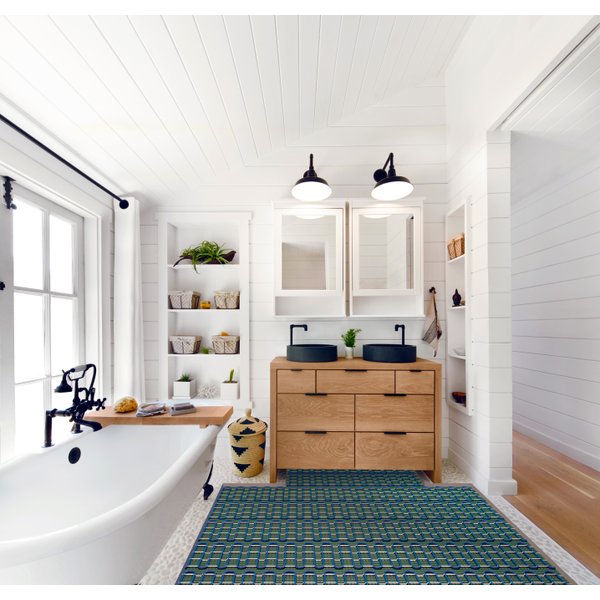 2. Choose dark colors.
When shopping for drapery, linens and wall paint for your master bedroom, consider choosing dark colors to create a sense of coziness throughout the space. This is one room of the home where it's an exception to use dark hues. Balance it out by allowing natural light to flow into the space through your windows during the day.
3. Go traditional.
If you're looking for a theme for your master bedroom, Better Homes and Gardens magazine recommends bringing in a sense of traditional decor to instill elegance. Look for oversized furnishings and elaborate linens with fine details to create a bedroom made for royalty. Think of this decor as a worthwhile investment that will make you want to come home and dive into bed every day.
4. Use more wood.
If there's one material that can instantly warm up a room, it's wood. Good Housekeeping magazine recommends incorporating wood into everything from your dresser to your bed frame to create a sense of comfort and contribute additional elegance to your overall interior design. Whether you love the look of maple or cherrywood, browse your options before you make a final decision. After all, you'll be seeing plenty of this material throughout your space - you don't want to regret your choice!
Whether you want a contemporary master bedroom or one that encompasses everything French country, there's no better time to give your space a makeover than now. Doing so can make you feel better about relaxing and unwinding at the end of every day.
---
Tell us About your Project
Our team of Radiant Experts is ready to help! Just tell us a little about yourself and your project to get started.
---
Did you find this post helpful?
Let us know by giving it some applause.
---
---