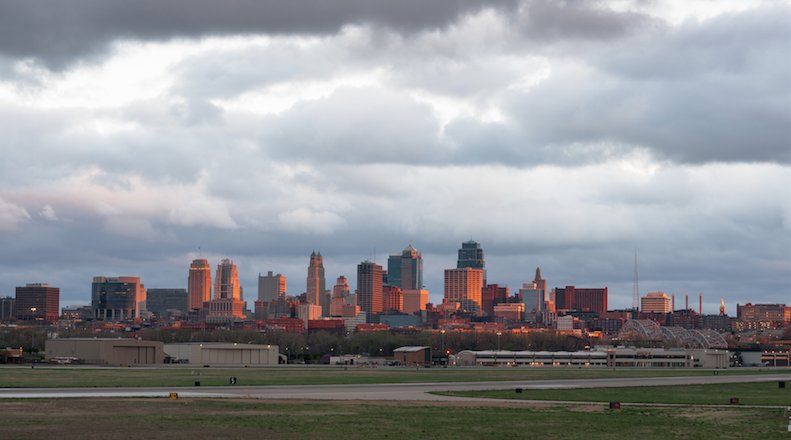 Kansas City is the largest city in the state of Missouri. It is also ranked the 37th–largest city by population in the United States and the 23rd–largest by area. It is the central city of the Kansas City metropolitan area, which spans the Kansas–Missouri border. Situated in the heartland of the U.S., it's also the national headquarters for Hallmark and the place where Walt Disney started his first animation business before he moved to Hollywood.
Known by many nicknames such as the obvious abbreviations of K.C. or K.C.M.O., Kansas City is also recognized as the City of Fountains, with over 200 fountains, claiming it's second only to Rome, Italy. Beyond that, it's called the BBQ Capital of the World, Cowtown (for it's beef industry and famous steaks), the Jazz Capital of the World, and Paris of the Plains because the city has more boulevards than any other city except Paris.

No matter which name you know it by, Kansas City is also notable for it's cold, snowy winters. Located in the center of North America, far removed from a large body of water, there is significant potential for extremes of hot and cold swings in temperature all year long. The coldest month of the year is January, with an average temperature of 31.0° Fahrenheit (−0.6° Celsius). Winters are cold, with 22 days where the high temperature is at or below 32.0° Fahrenheit (0.0° Celsius) and 2.5 nights with a low at or below 0° Fahrenheit (−18° Celsius). With the average window for freezing temperatures from October 31 to April 4, it makes sense to warm up those cold Kansas City floors and make the winter and early spring seasons more comfortable for family and visiting guests.
Adding Floor Heating to your Bathroom
This customer decided to warm up his tile flooring when remodeling his 42-square-foot guest bathroom so that visiting friends and family would be comfortable. The bathroom (see floor plan) employs a 1.5- by 15-foot TempZone™ Flex Roll, which cost $337.50. This equates to $14.67 per square foot of radiant warmth underfoot.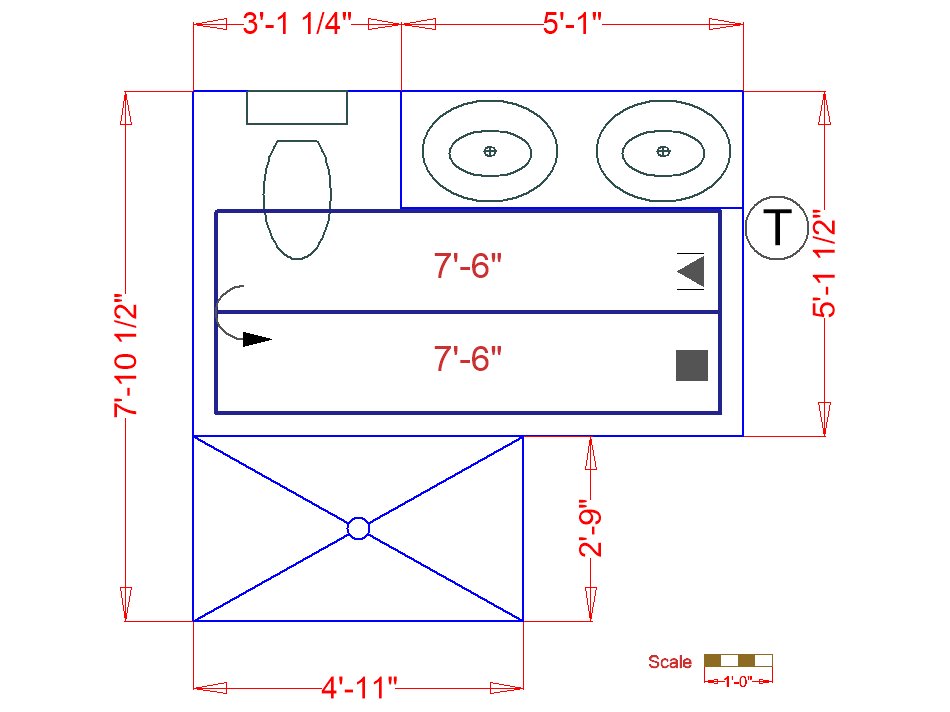 In addition, the cost to operate the floor-heating system is quite low. It costs only 7 cents a day to heat this bathroom, according to WarmlyYours' Energy Use Calculator. This tool factors in the average kWh cost in Kansas City, which is approximately 12 cents. During the coldest month of the year, it costs about $17.00 to run the system, according to WarmlyYours' Heat Loss Calculator. Along with factoring in the average kWh cost in Kansas City, the Heat Loss Calculator estimates the desired room temperature, sealing factor, insulation factors and more to determine whether radiant heat can be the sole source of heat for the room and how much the operating costs will be. In this case, this floor heating system can be the primary source of heat for the room so there won't be any additional heating bills for this guest bathroom, which is an added benefit.
Getting a Quote is Easy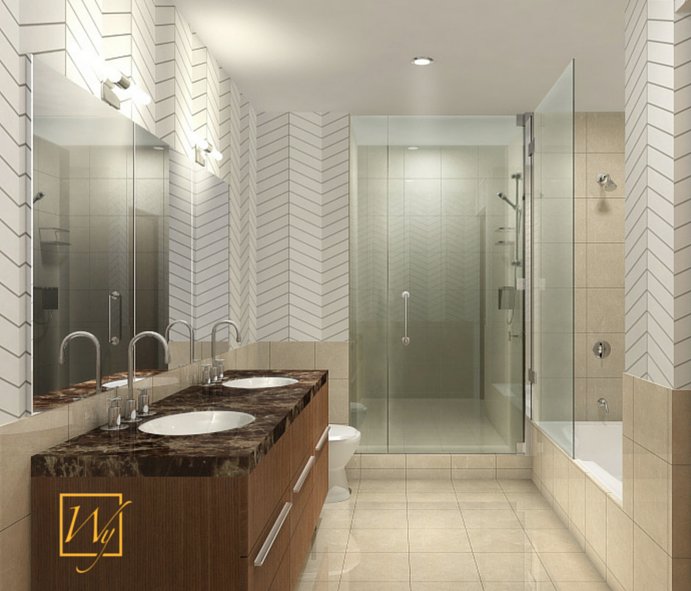 To find out how much it would cost to add in-floor heating to your bathroom, check out WarmlyYours' freshly redesigned Instant Quote tool. This tool will show you side-by-side comparisons of applicable products for your project along with the corresponding costs. The tool also gives you the option to upload a drawing or image of your room's floor plan so that our sales team can provide you with a customized installation plan. This detailed plan shows exactly where the electric floor-heating system should be located and how it should be laid out for optimal functionality.

Plus, the tool can quote you on more than just in-floor heating. With an average annual snowfall between 13 and 19 inches, Kansas City homeowners may want to consider installing a snow-melting system to save them the backbreaking labor of shoveling or plowing snow from their driveways, walkways and patios. Just like it does with floor heating, the Instant Quote tool can provide product recommendations and their costs for snow-melting applications.

There's no need to wonder exactly how much it would cost to add heated floors or a heated driveway to your home. Find out on www.warmlyyours.com!

Of course, if you have any questions, please feel free to call the WarmlyYours team at 800-875-5285, and one of our friendly, experienced account managers will be glad to help you. And, when you are ready to install the product, our 24/7 technical support experts are on hand to guide you through the process. Give them a call at 800-875-5285 any time.
Sources:

en.wikipedia.org/wiki/Kansas_City,_Missour...
Links:

Instant Quote: www.warmlyyours.com/my_projects/new

Energy Use Calculator: www.warmlyyours.com/floor-heating/cost-calculator
Heat Loss Calculator: www.warmlyyours.com/tools/heatloss-calculato...
Related articles:

What Does it Cost to Heat up These Cold Chicago Kitchen Floors?
Radiant Floor Heating Costs to Warm Up a Cold Portland Home Office
What Does Adding Radiant Floor Heating to a Seattle Bathroom Cost?
Game On: Radiant Floor Heating Costs to Warm Up a Cold Indy Basement
---
Tell us About your Project
Our team of Radiant Experts is ready to help! Just tell us a little about yourself and your project to get started.
---
Did you find this post helpful?
Let us know by giving it some applause.
---
---