There's more to selecting a floor tile than meets the eye. Beyond choosing the color and style that you want, you should consider how much foot traffic the tile will get and if it fits in with current trends. Both of these factors will affect how long the tile will last before needing to be replaced because of wear or changing trends.
Tile Trends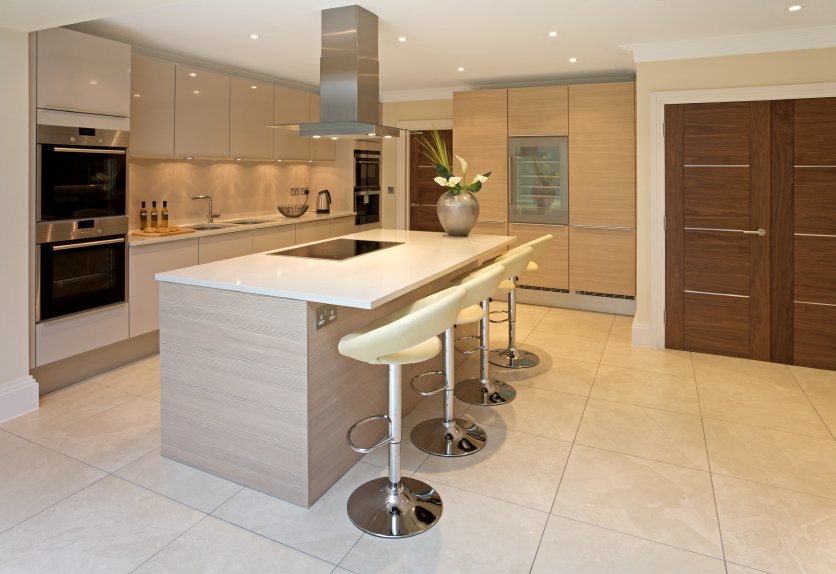 To kick off your selection process, you should first know the trends. Currently, large-format tile is leading the pack. This 12- by 24-inch tile is a stylish option for entryways, kitchens or bathrooms. On the other hand, small hex tile is a popular option for bathroom floors. This vintage option brings a classic look to any bathroom, but is too small for larger areas like a kitchen or entryway. Instead, another popular option for kitchens and entryways is plank tile that looks like wood. This option has been gaining steam for the last few years and remains a great way to get the look of hardwood with the durability of tile.
Tile Durability
Speaking of durability, this is the next thing you'll want to address to help narrow down your choices. You should ask yourself, how much foot traffic will this tile get? After installing a brand-new tile floor, the last thing you want to find is a crack or chip. That's why you want to make sure that if you're putting tile in a high-traffic area like an entryway or kitchen that it's durable enough to stand up to the challenge. To find out how durable the tile you're looking at is, check out its PEI (Porcelain Enamel Institute) rating. If the tile has a PEI Class 1 rating, you should not consider it for the floor. A PEI Class 1 rating means the tile is not meant for any foot traffic. It should only be used for wall tile. Ratings of PEI Class 2-5 are acceptable for floor use. Class 2 is meant for light traffic, while Class 5 rated tile is the most durable, meant for heavy to extra-heavy traffic.
As a more general guide, the type of tile you choose will play a major role in its durability. Typically, the strongest tile you can get is porcelain tile. According to an HGTV article, most porcelain tiles have a PEI rating of Class 5. Porcelain tile is known for being dense, impervious and resistant to wear and damage. When they are glazed, they become even more durable and stain resistant.
Ceramic tiles generally have a PEI rating of Class 1-3, meaning they do not handle heavy foot traffic as well. The trade off is that they are generally less expensive than porcelain tiles. So, if you're on a budget and working on a room with light to moderate foot traffic, ceramic tile may be the way to go.
Finally, you can consider natural stone tiles, such as travertine, marble, slate and limestone. These stone tiles are more fragile to work with because they are more porous and sensitive to acidity from fruit juices and alcohols. Therefore, they are not recommended for use in the kitchen. However, they are a beautiful option for entryways or bathroom floors and walls. If you're looking for a unique, high-end look, natural stone tile may be just what you need.
Now that you know what the current trends are and how durable your tile should be, you can make an educated decision on which tile will work best for your project. Plus, you have the option to add in-floor heating right under the tile! If you're interested in adding some supplementary warmth to your room, now is the perfect time to look into radiant floor heating systems.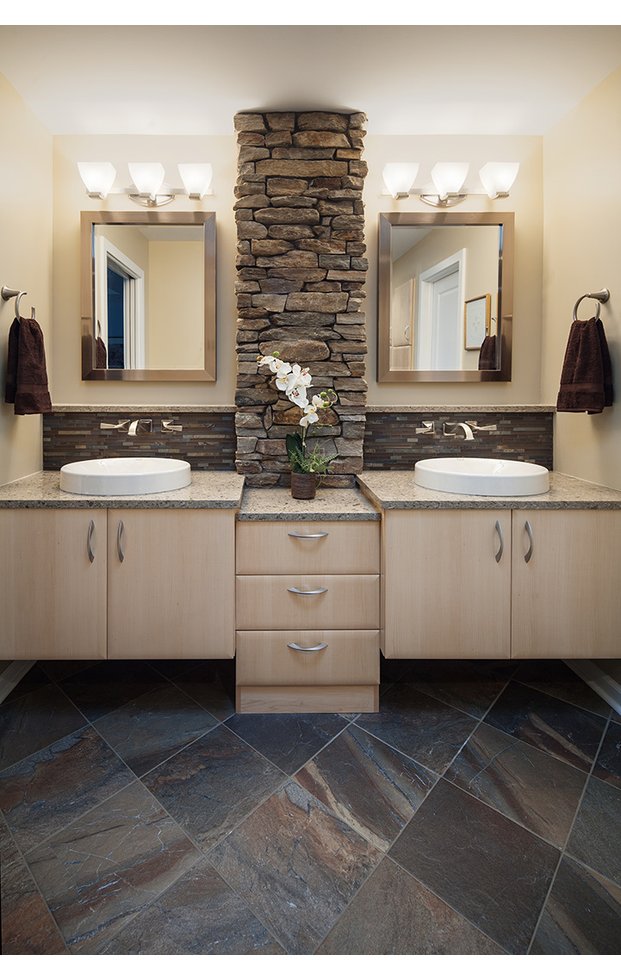 Have you already chosen and installed your floor tile? Let us know what you selected by sharing a photo with WarmlyYours on Instagram, Twitter or Facebook. 

---
Tell us About your Project
Our team of Radiant Experts is ready to help! Just tell us a little about yourself and your project to get started.
---
Did you find this post helpful?
Let us know by giving it some applause.
---
---