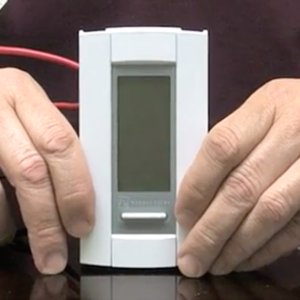 When installing a thermostat from  WarmlyYours Radiant Heating, forget any images you may have from the movies where a frantic actor tries to get instructions over the phone on whether to cut the red wire or the black wire to save the day. There's no confusion or stress with wires when installing the WarmlyYours thermostat with your TempZone™ twin-conductor heating roll. It simply requires connecting two wires from the heating roll with two wires from the thermostat and one ground wire.
WarmlyYours' TH115 series thermostat includes four wires – two red and two black. The top-most red wire and the bottom-most black wire are the line supplies coming from your circuit breaker box. The middle two red and black wires labeled "load" will attach to the corresponding wires from your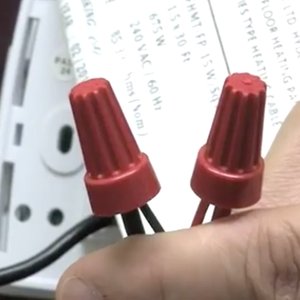 TempZone™floor mat.
Tie the lower red wire from the thermostat together with the red wire from the TempZone™ heating mat.
Tie the upper black wire from the thermostat together with the red wire from the TempZone™ heating mat.
Attach the ground wire to the ground wire in the thermostat box.
Note: If it is a 120-volt system, the top-most red wire would be your neutral and the bottom-most black wire would be your line. If it is a 240-volt system, both wires would be hot.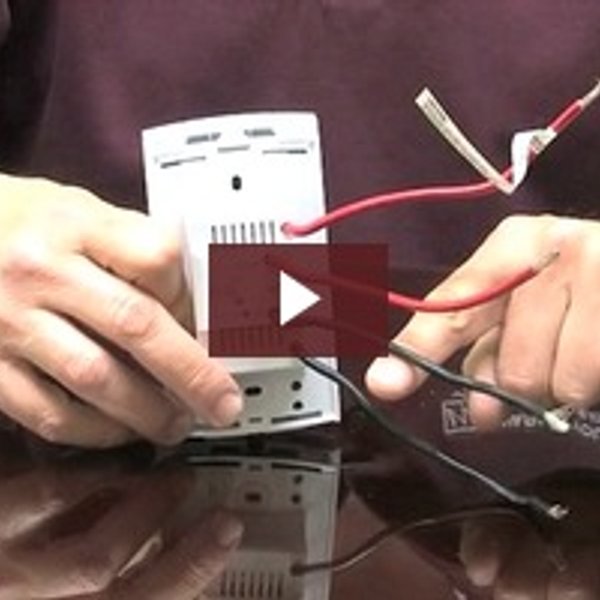 This installation is so easy that Scott Rosenbaum, manager of technical support and engineering for WarmlyYours, shows you how it is done in under two minutes. Watch the video and you'll be confident that you can tackle the installation of a WarmlyYours radiant heating system  thermostat.
Although our flooring expert, Scott Rosenbaum, has shown in the video above just how easy it is to wire and install a thermostat with WarmlyYours radiant floor heating, you can always contact a member of the WarmlyYours  Installation Support Team 24/7 if you have any questions at all during installation.
---
Tell us About your Project
Our team of Radiant Experts is ready to help! Just tell us a little about yourself and your project to get started.
---
Did you find this post helpful?
Let us know by giving it some applause.
---
---