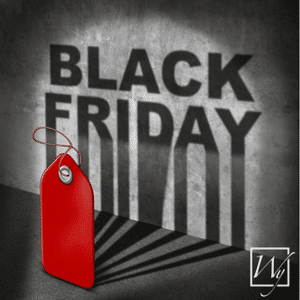 Last year, Thanksgiving and Black Friday combined brought in an estimated $12.3 billion in sales, according to shopping analytics firm ShopperTrak. That is a serious amount of money spent in the name of trying to get a "bargain." This year, that number will most likely grow, as many analysts and surveys are reporting greater planned spending by consumers. Instead of marginal savings (the average savings on Black Friday itself was 37 percent last year) earned by hours outside in the cold, the hassle of jostling with fellow shoppers, or a serious loss of sleep, WarmlyYours Radiant Heating suggests taking advantage of our free services to save money on electric radiant heating products and installations. There are even savings calculators so that you can tally up the energy savings radiant heating will generally provide when installed. In a year where a majority of people are still looking for deep discounts, it is hard to get a deeper discount than free. 

The "2014 Accenture Holiday Shopping Survey - U.S. Results" reported that this year's consumers remain very focused on discounts. According to the study: 
Even though they intend to spend more, holiday shoppers remain keenly focused on discounts and sales. 
Nearly all respondents (96 percent versus 94 percent in 2013) said that discounts will be important to their purchasing decisions, and more than one in four (29 percent) said that it would take a discount of 50 percent or more to persuade them to make a purchase. 
One-quarter of U.S. consumers plan to spend more on holiday shopping this year, compared with 20 percent in 2013. 
Spending on holiday gifts is expected to average $718. 
After all of your planning and prepping for saving on Black Friday, why not take advantage of WarmlyYours' free Signature Services that you don't need to stand in line, wake up at the crack of dawn, or wrestle with people to get! They include: 
Industry-Leading 24/7 Installation Support
Whether you're out working on a job or it's one of your "weekend warrior" projects, we're here for you. Call the WarmlyYours Installation Support Team anytime — day or night, weekday or weekend — with any questions or installation challenges. For free, of course.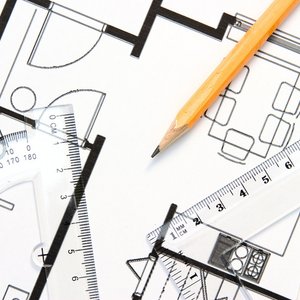 Free Smart Plan™
Just provide a sketch and dimensions of the area you would like to heat and we'll do the rest, providing you with a custom installation plan the next day. Many installers utilize this service to save time, while DIY-ers use it to ensure a smooth project. It's a win for everyone. 
Online Project Design Tool
Create and price out your own project online using our very own design tool. 
Open Return Policy (no restocking fees)
Did you order too much product? Order the wrong voltage or size? No problem. We are here to take care of you. There is no penalty to return and restock your products.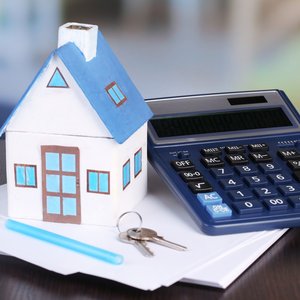 Heat Loss Calculators
WarmlyYours TempZone™ Floor Heating systems can be an effective primary heat source. However, this effectiveness can vary given such variables as climate, insulation and position of the room that you want to heat in your home. This innovative online tool can help you determine if the room you would like to heat is a good candidate. 
Lifetime Technical Support
We're not only there for you during your installation, but we are there for you for life! Any future challenge or question you have regarding your radiant heat product, give us a call. We're here for you beginning to end. 
Same Day Shipping
Order before 4:00 p.m. Central Standard Time and we'll ship that day! 
Unbeatable Warranties
The WarmlyYours No Nonsense™ Warranty is the most comprehensive warranty in the industry. We guarantee your floor heating roll or cable will be free from defects in material and workmanship. Because we don't prorate your coverage, you have the same coverage over the entire life of the warranty. 
Unlike other companies, WarmlyYours will cover the cost of the warming roll, the floor covering material and labor in the event of a defect. There is no other warranty like it. 
More information can be found on our Warranty page. 
Free Cost Calculators
Get an accurate calculation of the daily operating costs for the floor heating system of your choice. Choose from the calculator options below. 
Take advantage of WarmlyYours' free Signature Services, and give yourself the time to relax, enjoy the moment, and maybe grab that extra piece of pumpkin pie. However you choose to spend the Thanksgiving/Black Friday weekend (or how much you choose to spend), keep the spirit of thankfulness for family, friends and everything else through the holiday. With that in mind, all of us here at WarmlyYours are thankful for you — and the work you do to create warm, inviting, radiant homes around the country! Happy Thanksgiving! 

Sources:
http://useconomy.about.com/od/demand/f/Black_Frida...
https://newsroom.accenture.com/index.cfm
http://www.usatoday.com/story/money/business/2013/...
---
Tell us About your Project
Our team of Radiant Experts is ready to help! Just tell us a little about yourself and your project to get started.
---
Did you find this post helpful?
Let us know by giving it some applause.
---
---