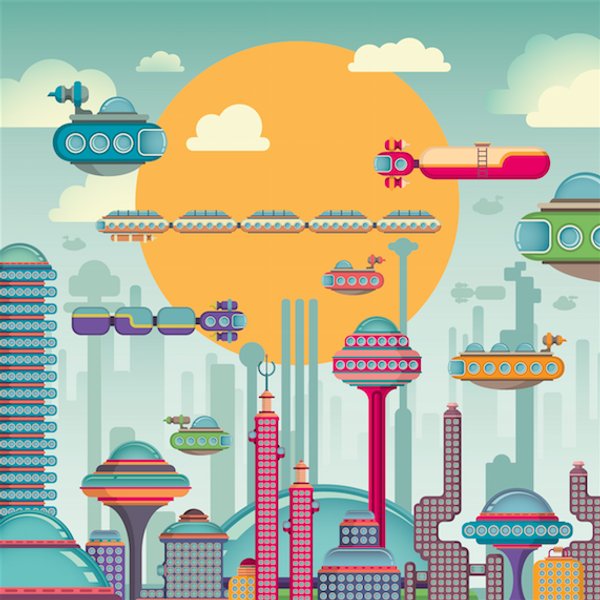 The Jetsons and the futuristic features of their home have always been the standard for the full potential of a smart home (a home equipped with lighting, heating and electronic devices that can be controlled remotely by phone or computer). With Strategy Analytics predicting smart home systems and services will generate sales of $39 billion by 2019, there's no doubt this is a concept that still captivates our imagination — and has more "real world" possibilities that ever before. This includes the abililty to control electric radiant heating products from WarmlyYours Radiant Heating.
"Think about how far we've come since the early 1900s fiction of the connected home — the Jetsons-style connected home fantasy is not much of a fantasy anymore," writes Nathan Yang in "2014 Connected Home Trends and What to Expect in 2015."
Connected home systems and devices continue to grow, gaining more and more intelligence to automatically, or "automagically" as Yang describes it, handle almost everything in the home, including adjusting the home's thermostat and radiant heating products, which in turn can reduce energy costs.
"The home of the future will be smarter and more energy efficient, as automation and self-learning technologies cut our energy costs even further," reports CNN's Richard Quest in the video, "Welcome to the Home of the Future."
It is the energy-saving potential of the smart home that moves it past "gimmick" to something meaningful and valuable for homeowners.
Thermostats that think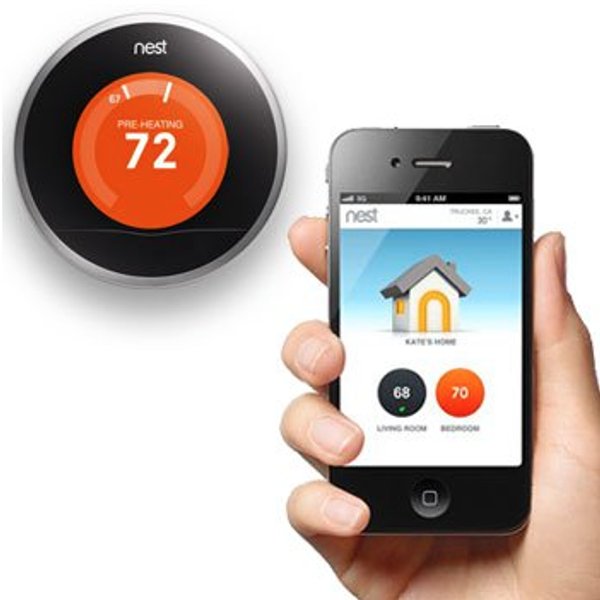 Read more about how to save money with a smart thermostat for your radiant heat flooring systems in the blog, "How to Save Energy and Money with a 'Smart' Thermostat," which reports that by programming your thermostat, you could save about $173 a year, according to Nest's website. The Nest thermostat has revolutionized the simplicity of the smart home. Nest's smart thermostats can learn your schedule so that they can heat or cool your home in the most energy-efficient way. This "auto-schedule" feature can save homeowners about 20 percent on their heating and cooling bill, Nest reports.
Although many people might associate smart controls such as the Nest with forced-air heating and cooling, they can also be used in conjunction with in-floor radiant heating. WarmlyYours offers integration kits to easily pair heated floors with third-party controls, like the Nest thermostat.
To determine if your home is a good candidate for using radiant heat as a primary heating source, check out the WarmlyYours Heat Loss Calculator. Even if you're only using in-floor heating for supplemental heat, integrating with third-party controls can help you save significant energy and money.
Nest "thinks" for you — acting with an analytic brain of sorts. That will be a common feature of the next evolution of the smart home.
"The home of the future will have smart appliances managed by some sort of head of household robot deigned to be sort of like the butler who took care of the home back in the day," explains Colin Angle, CEO of I-Robot, in the CNN video. "The technology is invisible and just works."
That may be the coolest feature of all in the home of the future — the "it-just-works" factor.
Putting smart devices to work
While you may not know exactly how it works, when you use your smartphone to turn on your smart plug-in towel warmer as you leave the office so you can have warm, cozy towels waiting for you when you get home, it won't matter.
Read more in our blog, "Enjoy Holiday Pampering with 'Smart' Radiant Heat Towel Warmers."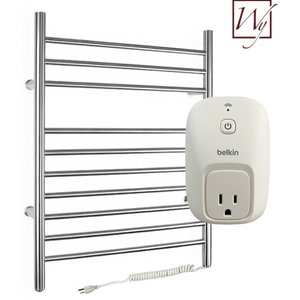 The smart towel warmer bundles from WarmlyYours pair our portfolio of plug-in towel warmers with Belkin's Wi-Fi-enabled WeMo Switch. The WeMo app, which can be downloaded for free from the Google Play Store or the Apple App store, can be utilized once a towel warmer has been plugged into the WeMo Switch and the switch is plugged into an outlet. Then, the WeMo app allows you to turn your towel warmers on and off right from your mobile device, or even set schedules for the towel warmers.
While that's not exactly a butler on hand to draw you a bath and light the candles, having warm towels waiting for you when you get home isn't too shabby. It's one more step toward a connected home that makes life easier and that, at a basic level, is very comforting.
"As you go appliance by appliance, I think there are interesting use cases in each one that are very sort of 'mother and apple pie,'" says Alex Hawkinson, CEO of SmartThings.
Just imagine the possibilities: your oven lets you know when cookies are done. Your fridge reminds you to stop at the store for milk as you get ready to drive home from work. Your dishwasher runs automatically at night when electricity costs are the lowest, and if you drive away from home and wonder if you forgot to lock your doors, you can have the instant comfort of checking from your smartphone and — if needed — locking the doors. There's a lot of comfort and peace of mind in getting smart devices working for you in the home, which is why WarmlyYours is committed to expanding its connections in your home to create ease of use and energy savings through ever-increasing control via mobile devices.
"Smart appliances don't need to be complex — they just need to simplify your life," writes Daniel Wroclawski in "What Should a Smart Appliance Actually Do?"

Sources:
---
Tell us About your Project
Our team of Radiant Experts is ready to help! Just tell us a little about yourself and your project to get started.
---
Did you find this post helpful?
Let us know by giving it some applause.
---
---