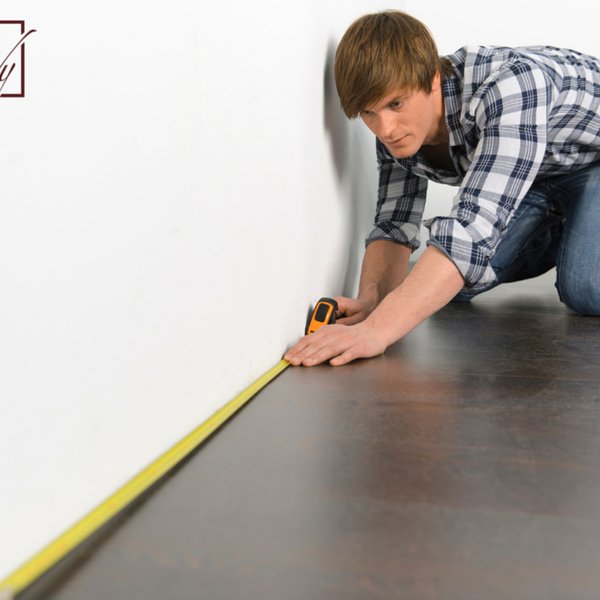 Oh, the details. Once you've decided to start a project, it is hard not to want to fast forward to the finish. But in between the start and the final product are a lot of details. An important one right at the beginning is getting accurate measurements of your room, which in turn creates an accurate floor plan, which then eliminates unnecessary costs, delays and frustration. Today, there are many ways to measure a room and create an accurate floor plan — using everything from the basics (pencil and paper) to high-tech apps and digital programs. No matter how "old school" or "new school" they are, the common goal is accuracy and a floor plan based on correct measurements to start your project.
Good Old Math
Remember those formulas in geometry class you thought you would "never use again?" Well, this is one of those situations where the formulas are still useful if you want to measure the area and perimeter of a room yourself. One note: These formulas are the most accurate (and easy) if you have a truly rectangular room. If that is the case, use these formulas:
(Length) x (Width) = Area
(Length) + (Width) = Perimeter
Just use a tape measure to determine the length and width of the room and write them down. Place those two measurements in the above formulas to find the area and perimeter of the room.
Geek-Worthy Tools
Instead of using a tape measure, you can also skip all the walking around and use a laser distance meter, or LDM. According to Tools of the Trade, these "work by bouncing a visible laser beam off a stationary surface. They receive the reflection through a lens, calculate the phase shift or time of flight, and translate the results into a digital measurement. The simple point-and-click operation normally delivers a measurement in less than a second and allows you to measure by yourself with minimal walking and climbing." If you don't want to invest in one, check with your local hardware store, as sometimes they will let you borrow these for free.
If you want to leave the pencil and paper behind, you can track basic information for your project in apps on your phone. One option, the Room Measurement Calculator, tracks basic information (room name and description) and room details (including length, width, square footage, square yardage and a picture), room drawings and more. That means no scribbles you can't read later, math errors, or hunting for a scrap of paper.

You can also leave the measuring tape behind and use digital apps such as RoomScan, where you download the app on your phone and follow voice prompts to walk around the room, hold your iDevice on the wall until you hear a beep, and then continue on to the next wall. When you've completed the circle, RoomScan creates an accurate map of the area. Note: This is good for when you want rough estimates without painstakingly measuring a room, but it won't generate the accurate measurements needed for a floor plan or detailed product order.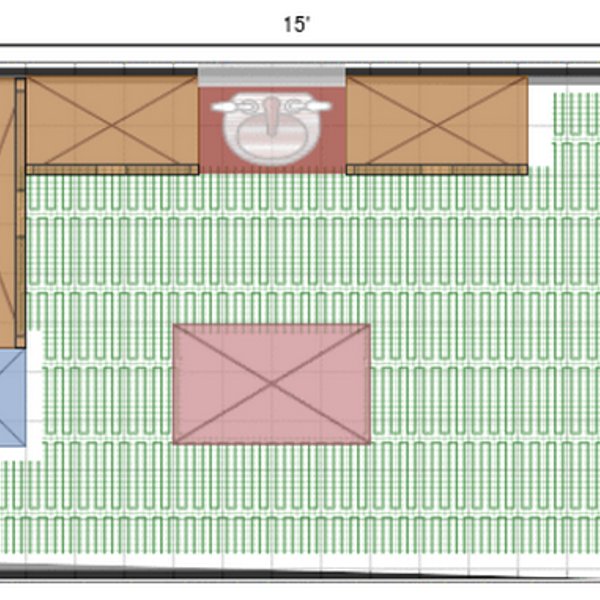 Once you have measurements, you can insert them into WarmlyYours' online design tool, which will produce a custom floor plan for you. To design your room online with the tool, just take the measurements of your room and enter them in the program to create a floor plan and receive an instant quote and free installation plan for your heated floor. The ability to save your quote and return on another day to correct it or complete the ordering process is also available.
Other Services
For irregularly shaped rooms with lots of nooks and crannies, consider having an in-home professional service take the measurements for you. WarmlyYours offers a free in-home measuring service called SmartFit. The SmartFit service, in partnership with MeasureComp, uses a computerized drawing process to ensure that requested areas are measured and all required information is obtained. Because every area is scaled to the exact size while on site, the chance of errors is reduced. Using a large network of more than 570 technicians currently servicing 49 states, MeasureComp offers next-day appointments in most markets using a real-time online calendar. All plans, produced by bonded and biennially screened professionals, are reviewed and signed for by you to ensure that no areas are missed, and free recalculations are offered if needed. Check if the service is offered in your area here.
Whether you decide to go with old or new techniques, having a healthy respect for the importance of accurate measurements will ensure a smooth project. If you have any questions at all during the measuring process, we're only a phone call away. Call 800-875-5285 at any time to speak with a member of the WarmlyYours team.
What tools to do you use to measure your rooms? Do you have any suggestions to share? Comment on our Facebook page or by tweeting @WarmlyYours.

Sources:
http://www.lowes.com/projects/other-activities/measure-a-room/project
http://www.toolsofthetrade.net/measuring-and-layout-tools/laser-distance-meters.aspx
http://www.gocanvas.com/mobile-forms-apps/207-Room-Measurement-Calculator-with-Dispatch
https://itunes.apple.com/us/app/roomscan-app-that-draws-floor/id571436618?mt=8
---
Tell us About your Project
Our team of Radiant Experts is ready to help! Just tell us a little about yourself and your project to get started.
---
Did you find this post helpful?
Let us know by giving it some applause.
---
---