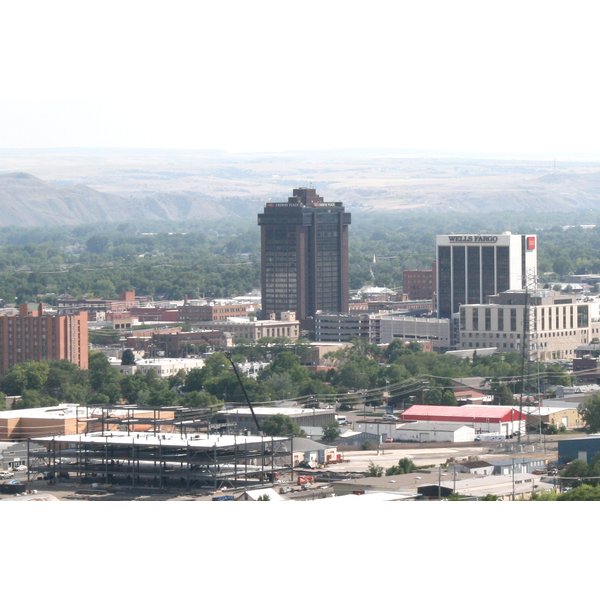 Billings, Montana is the seat of Yellowstone County, which had a 2015 population of 157,048 while Billings itself has the distinction of being the only city in Montana with over 100,000 people. Billings is situated on the Yellowstone River in south-central Montana. To the north, trails wind along the sandstone cliffs, also called rimrocks.

From November through March the average monthly snowfall is over 6 inches based on data from currentresults.com. January and March see the most snow accumulation with 8.4 and 10.2 inches respectively. In colder, snowy climates like Montana, an outdoor heating system can offer relief from winter stress by removing the snow and ice from driveways, walkways, and patios while you enjoy the view inside your cozy home.
Big Sky Country Meets Driveway Heating with Great Results
Having heard their neighbors rave about their snow melting system and seen the results for themselves, these Billings, Montana homeowners decided to include one when they had to replace their driveway recently. They chose WarmlyYours snow melting mats to heat the 20 by 25-foot driveway area as outlined in the installation plan below: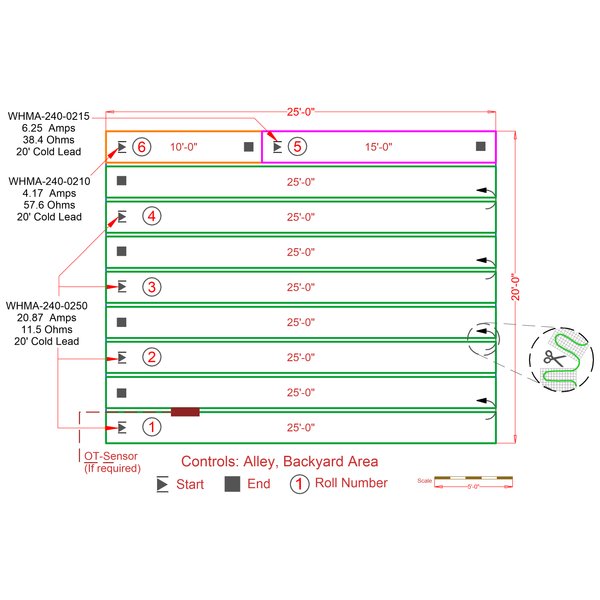 For this project, the cost was approximately $4000.00 for six WarmlyYours snow melting mats to heat 500 square feet of concrete driveway equivalent to about $9.00 per square foot. Next they needed to select a control from a wide variety of available snow melting control options to operate the system. 
Options to Control Your Snow Melting System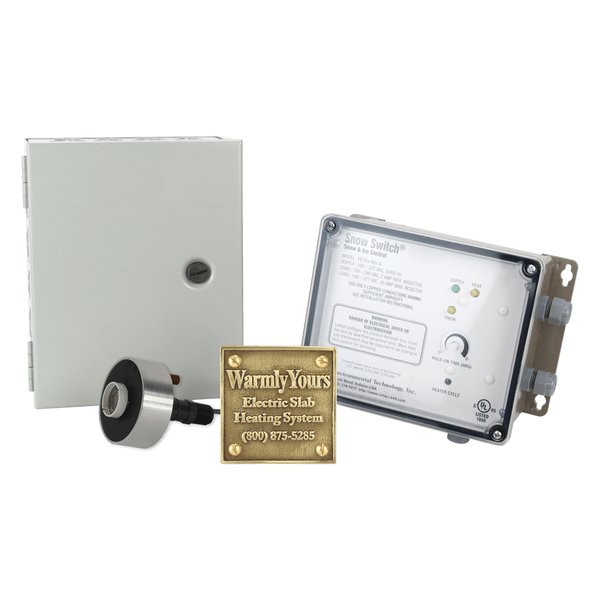 The control used in this project was an Advanced Snow Melt Control System that minimizes operating costs. It provides automatic operation and comes complete with a moisture and AirTemp sensor. The control also includes an adjustable hold-on timer to continue heater operation up to 8 hours after snow and ice accumulation stop to ensure complete melting.
To satisfy any project and budget needs, WarmlyYours offers a wide variety of controls for our snow melting systems—from a manual option with a timer that will only activate when you turn it on/off, to an automatic option that will turn on when it senses snow is falling. To see all the available snow melting controls, check out this comparison chart.
Off to a Good Start with a Free Quote and Smart Install Plan
When installing a snow melting system, getting a good installation plan is very important to ensure your project goes smoothly from start to finish. Each free, no-obligation SmartPlan from WarmlyYours includes an installation plan, an electrical plan, and an itemized quote, all prepared by a highly skilled team of engineers.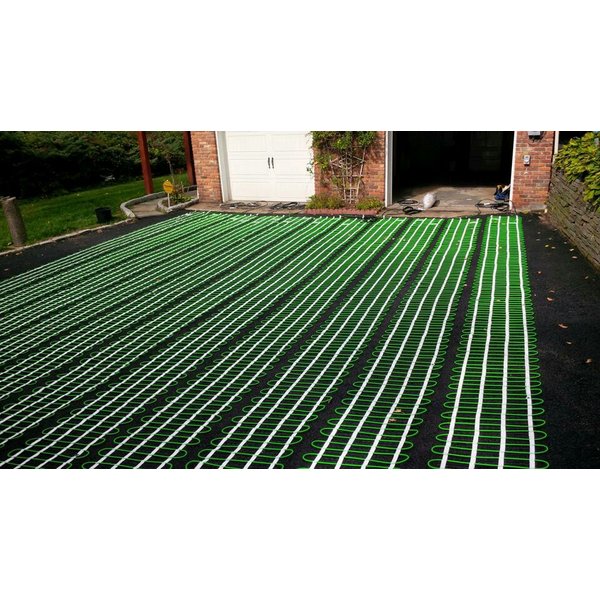 To take advantage of this service, simply provide a sketch of the project that includes dimensions and other relevant information, such as where power will be most readily accessible. Typically, within one day of providing this information, you'll receive your free SmartPlan. If you prefer, you can get started now with an Instant Quote here. The itemized quote included in your SmartPlan will also include MSRP pricing so that you can properly budget for your project.
Spring or early summer is the optimal time to install a snow melting system so that next winter you are ready for whatever Mother Nature may bring. To find out more about WarmlyYours snow melting advantages or any of our radiant solutions, please visit us at www.WarmlyYours.com.
"Billings Montana Downtown Skyline" by Sara goth - Own work, CC BY-SA 3.0,https://commons.wikimedia.org/ 
---
Tell us About your Project
Our team of Radiant Experts is ready to help! Just tell us a little about yourself and your project to get started.
---
Did you find this post helpful?
Let us know by giving it some applause.
---
---