I've purchased 3 floor heating systems working with Matt over the past 3 years. The customer service, design service, and prompt delivery of product is excellent. I have not tried any other brand of floor heat and I don't plan to. When I can do everything by phone and email, it is a slam dunk in time and money savings. My clients love it and it is a good product to install and finish. (The towel warmer is also wonderful as I have installed one thus far) The layout is easy to follow and very affordable. The follow up by Matt after the sale is excellent as well. Keep doing what you do, as you do it very well. TP Builders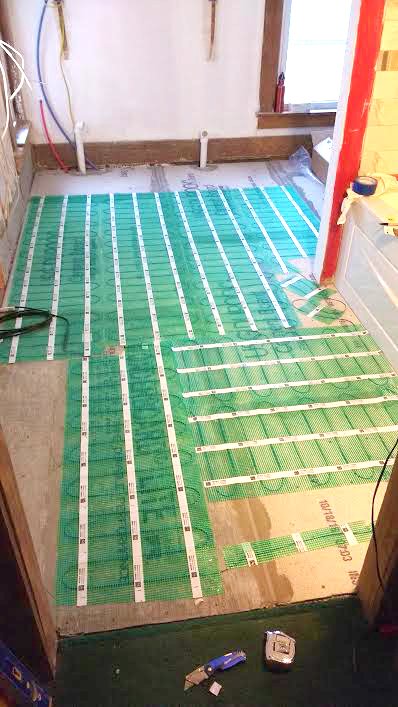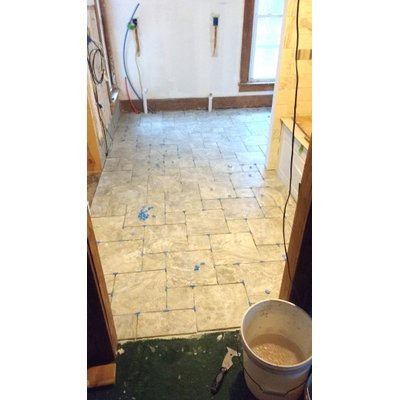 Ted was kind enough to elaborate in the interview that follows:
1. Can you tell us a little more about TP Builders? How long have you been in business? What types of projects do you specialize in? 
Started as TPB in Jan. 1996 in Cincinnati, OH. Initially I built custom homes then moved to commercial building, specializing in churches. 2011 was my last church and I've been doing remodeling/repairs since. Mostly I do kitchens, baths, and renovations now, as I am nearing retirement in a couple of years.  
2. When selecting a company to do business with, what do you look for? 
Personal relationship is vital. Service is based on this concept and clear, open, and easy communication is a must. In today's culture, there is no excuse for delayed response with cell phone, email, texting when used appropriately.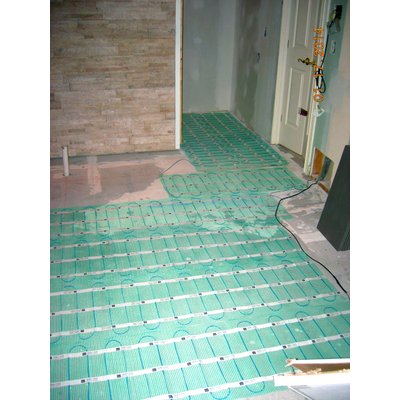 I would be remiss if I did not include "my mantra" that performance is a must. I tell subs and vendors alike: "I do not expect perfection, I do expect performance." WarmlyYours performs quite well. 
3. How has client-feedback been for projects that included WarmlyYours products? 
Sadly, I've had very little feedback which tells me they like it. I work in a very rural area and it's only been a couple of high end projects that have specified floor heat. I'm working on one currently, but it will not be completed for some time. Possibly no news is good news.  
4. What do you enjoy most about working with WarmlyYours?  
My rep, Matt. He's always spot on with communication and response. Follows up very well and having 24/7 tech support by phone is great. Since I don't install these all the time, I forget some aspects since the last project and a phone call resolves it quickly.  
5. Can you speak a little more about what it's been like working with your account manager, Matt Caruso?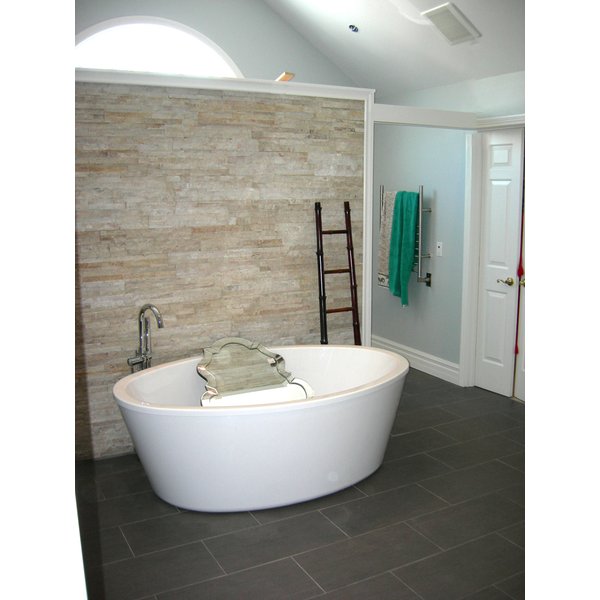 I don't know what more I can say, wouldn't want him to blush or anything. He understands service and his product extremely well. Easy to get in touch with, I don't have to wait a day, etc. for his response. He's honest.
Radiant Choices to Upgrade Your Remodeling Project
Installing WarmlyYours radiant heating products from in-floor heating, radiant panels, and towel warmers to outdoor heating with snow melting and roof & gutter deicing systems offer an easy, affordable way to add more comfort and luxury to your remodeling projects. And we could all use a little more luxury in our lives, couldn't we?
If you enjoyed this story, you may also want to check out another of our "Share Your Story" features, Share Your Story: Snow Free Pavement, or feel free to read through all of our winner's stories! 
We'd love to hear your story, too! Share it with us!
---
Tell us About your Project
Our team of Radiant Experts is ready to help! Just tell us a little about yourself and your project to get started.
---
Did you find this post helpful?
Let us know by giving it some applause.
---
---