Accessibility. This is an essential feature sought after by those with disabilities. With the advancement of technology today, accessibility is something that can now be easily achieved. Yet even with many universal designs that provide easy access for the disabled, natural factors such as the weather can turn the tables resulting in reduced functionality and worse, safety concerns.

Wheel chair ramps are designed to permit wheelchair users to more easily access a building. A wheelchair ramp is an inclined plane installed in addition to or instead of stairs and must be carefully designed in order to be useful as well as safe. Many jurisdictions have established minimum widths and maximum slopes.
A steep wheelchair ramp is difficult to climb and can be very dangerous because of the risk of tipping backwards. In very wet or icy climates, less steep wheelchair ramps and rougher surfaces may be required to prevent wheel slippage.
Another solution for full accessibility of a wheelchair ramp is installing a WarmlyYours snow melting system. Designed to install directly in concrete, asphalt, or in mortar beneath pavers, our cable snow melting systems ensure that the driveway, patio, walkway, ramp, or stairs stays both ice and snow free, allowing for safe passage.
At Elmhurst Parking Garage, WarmlyYours was able to collaborate with ABCO Electric to install our heated cable snow melting system for a concrete ADA-approved access ramp. By installing the snow melting system under the concrete of the ramp, those who need the ramp to access the building will be able to with ease, even in icy conditions.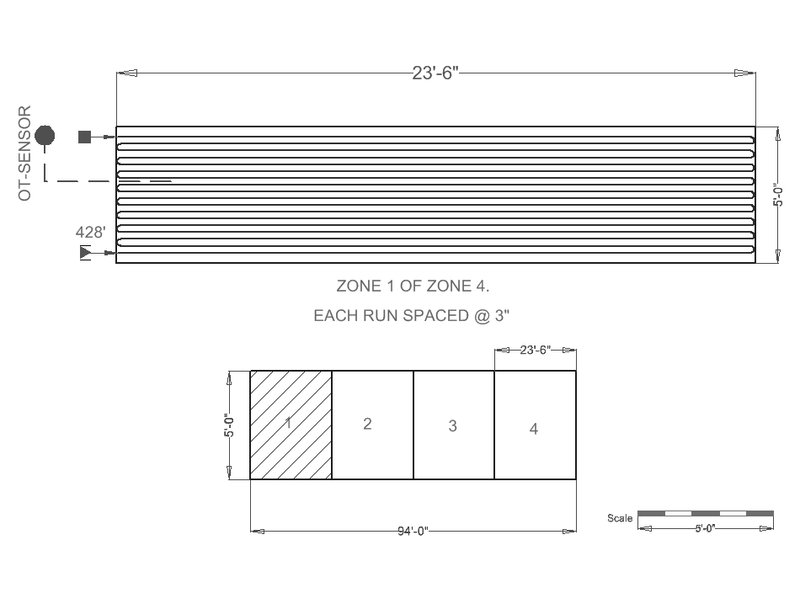 Together, WarmlyYours and ABCO Electric were able to bring back the accessibility to the parking garage wheelchair ramp no matter the climate. With the help of ABCO Electric, the installation was completed very swiftly and was operational in no time.
For Curt Ljunggren, employee of ABCO Electric, the feeling is mutual. Curt shares his experience with one of our account managers, "After receiving my competitive price and layout from Chad Braker, our installation went smooth and successful. He's always follows up and is helpful and attentive to ABCO's needs."
At WarmlyYours, we're dedicated to finding solutions that surpass limits. With the assistance of ABCO Electric we were able to overcome the limits of Mother Nature and bring back wheelchair ramp accessibility for optimal function, access, and safety. And in the process, break down another barrier to accessibility and equal living for all.

---
Tell us About your Project
Our team of Radiant Experts is ready to help! Just tell us a little about yourself and your project to get started.
---
Did you find this post helpful?
Let us know by giving it some applause.
---
---