Does your home have a bonus room above the garage? Does that room tend to be cold during the winter season? If that's the case, then you're not alone. A cold room (bedroom, office or any other space) over the car garage is one of the most commonly encountered issues that homeowners face. In fact, rooms that are located over garages are notoriously difficult to heat in the winter and cool in the summer. In most cases, the builders install fiberglass rolls of insulation in the cavity under the floor while constructing the house, and Dr. Energy Saver explains that this practice is usually ineffective "because the continuous flow of cold air goes through and around the insulation and comes directly in contact with the bottom of the floor."
To make matters worse, "over time gravity pulls the fiberglass insulation away from the underside of the floor, increasing its exposure to cold air." This results in extremely cold floors that eventually make the entire room feel cold, notes Dr. Energy Saver. It's not one thing alone that causes the issue but in fact, several factors work together to cause the problem.
Here's what causes the problem: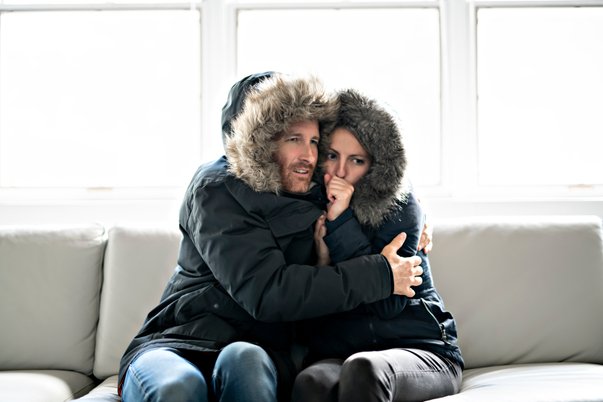 First, "an over-the-garage room tends to need more in the way of heating and cooling because most of its exterior walls are exposed to the outside," according to The Washington Post. You may not experience the same problem in the rest of the rooms because they usually share more walls with adjoining rooms.

To further complicate things, The Washington Post shares that "when a room is built over a garage, the whole idea is to take advantage of otherwise wasted space. The bonus room above the garage fits in between, with what's known as 'knee walls' running where the space to stand up or at least tuck in a bed or storage space runs out at the base of the sloped roof. The space behind the knee walls, which is often left accessible for storage, may be the source of your problem."
Wait – Is there even a solution to this?
Yes, there is, and the solution isn't as complicated as you think. To fix the problem, experts suggest incorporating an in-floor radiant heating system where the heat radiates up from the floor to warm the room. WarmlyYours offers electric radiant heating systems that don't heat the air but instead radiate heat which efficiently warms other objects and people in the room. In addition to the heating system, using an insulating underlayment like CeraZorb or cork will provide a thermal break, that way the heat is prevented from sinking into the cold subfloor below, and more heat radiates into the floor covering and room. Radiant heating is a fascinating way to transfer heat very efficiently, actually keeping your heating bills low.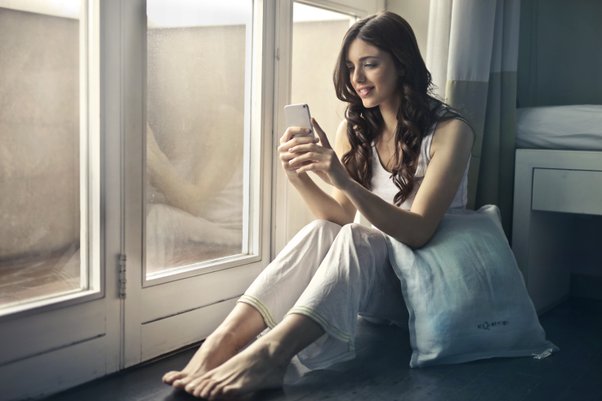 With a floor warming system in place, your cold bedroom will become a cozy retreat that you'll never want to leave. Whether your room has tile, stone, carpet, concrete, nailed hardwood or floating wood flooring, a WarmlyYours' floor heating system can be installed under all of these surfaces to add soothing warmth under your feet. Environ™ electric underfloor heating systems are ideal for adding warmth to rooms with carpet (US only), laminate or floating wood floors, while TempZone products can be used for most flooring types including luxury vinyl tiles and planks.
Consider radiant panels:
If for any reason in-floor radiant heating doesn't make sense for your cold room, you can still utilize the power of radiant panels, which can be easily mounted on the walls to add extra warmth to your room in a stylish way. Radiant panels operate through Far Infrared heating, or FIR. FIR is the technology behind wall panels, as well as underfloor heating, many domestic hot water heaters, and wet central heating systems.  In contrast, the low-tech forced air and space heating systems that we all grew up with rely on heating the air around us. FIR, on the other hand, is absorbed by matter in the same way that our bodies absorb the heat generated by the sun, regardless of air temperature. Think of how hot you can get sitting by a window in the sun, or how hot the sand or blacktop gets on a sunny day. This process uses far less energy, effectively reducing your heating bills, while generating a tremendous amount of warmth.
If you can't resist getting an electric floor heating system installed in your chilly room above the car garage, visit our website or give us a call at (800) 875-5285. We know you can't wait to transform your bedroom or home office into a comfortable sanctuary with radiant floor heating!
Articles you may be interested in:
Costs for Heating Up an Oklahoma City Basement Bedroom
5 Tips to Cut Your Home's Energy Costs with Efficient Remodeling
Radiant Heat and Bamboo Floors: 3 Tips for a Successful Installation
---
Tell us About your Project
Our team of Radiant Experts is ready to help! Just tell us a little about yourself and your project to get started.
---
Did you find this post helpful?
Let us know by giving it some applause.
---
---