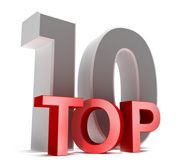 According to a RightNow Customer Experience Impact Report, 85% of respondents stated they would be willing to pay up to 25% more to ensure a superior customer service experience. So with that in mind, it's pretty safe to say that most people, as customers, highly value being cared for by a company. And who wouldn't?
At WarmlyYours, we're dedicated to you. We promise you that our focus on customer service beats any other company in the industry. And we have evidence to back up our claim. Here are "The Top Ten Ways WarmlyYours is Committed to Customer Care."
Our WarmlyYours Blog
Look no further! We post blogs each week in order to keep our customers informed about our products, tips, housing trends, and company news. If it has to do with radiant heat, chances are, we'll tell you about it.
Social Networks
We want to have the ability to interact and engage with our customers and keep you up-to-date on all the latest product and company news, so make sure to follow us on Twitter and "Like" us on Facebook.
Community Forum
Another way we can interact with our customers is through our Community Forum feature on our website. This online support center allows customers to ask questions, share ideas, and give feedback while our staff of experts is there to respond.
Our Industry Leading Warranties
WarmlyYours No Nonsense™ Warranty is the most comprehensive warranty in the industry. We guarantee them to be free from defects in material and workmanship for 5 (Environ II™), 10 (snow melting and slab heating cables and mats), and 25 (TempZone™) years from the date of purchase. Because we don't prorate your coverage, you have the same coverage over the entire life of the warranty. Unlike other companies, WarmlyYours will cover the cost of the warming roll AND the floor covering material AND labor, in the event of a defect. There is no other warranty like it.
Fast Service
As with all of our radiant heating products, WarmlyYours will quote your project within 24 hours of your floor plan submission, complete with product recommendations and a custom SmartPlan™ design that is personalized specifically for your project details. And when you're ready to order, we'll ship the same day before 4:00 PM CST.
A Variety of Purchasing Options
There are several ways to place your WarmlyYours product order. Call your Account Manager at (800) 875-5285. Or visit www.WarmlyYours.com to buy direct online and use our interactive design tool, MyProjects™, which allows you to get a quote and to find out which floor heating system is best for your project. Or, you can also find a WarmlyYours dealer in your area by choosing from our network of registered dealers using our dealer locator feature on our website.
Personal Account Managers
Whatever type of radiant heating project, big or small, residential or commercial, we are here to assist you through every step. With your own personal and dedicated, radiant heating expert Account Manager, to support you, we can turn around your order with accuracy and expediency.
24/7 Technical and Installation Support Service for a Lifetime
WarmlyYours backs every product we manufacture and sell with a lifetime technical assistance guarantee. From our TempZone™ and Environ II™ floor heating systems to our towel warmers and mirror defoggers, we promise that we will be there to help resolve any technical issues that may arise. No matter when the product was purchased, WarmlyYours 24/7 technical support team will be there – for a lifetime, even if the warranty has expired, and even if you are not the original owner.
Designed to Install Easily
Flooring professionals have ranked WarmlyYours electric floor heating systems as the most worry-free and easiest to install system on the market.
You've Told Us So!
Our own customers tell us that our customer service is unmatched.
"I wish to send a quick note of thanks to the entire WarmlyYours staff. We have worked with your company for a number of years and have found your customer service and reliability second to none!"
-Karen Dillhoff, OH
Like this post? Subscribe for regular updates
Make sure you don't miss out on the latest news in radiant heating by subscribing to our blog. We'll send you an email with links to the newest posts from WarmlyYours.
We won't share your information and you can unsubscribe at any time with a single click.
---
Did you find this post helpful?
Let us know by giving it some applause.
---
---