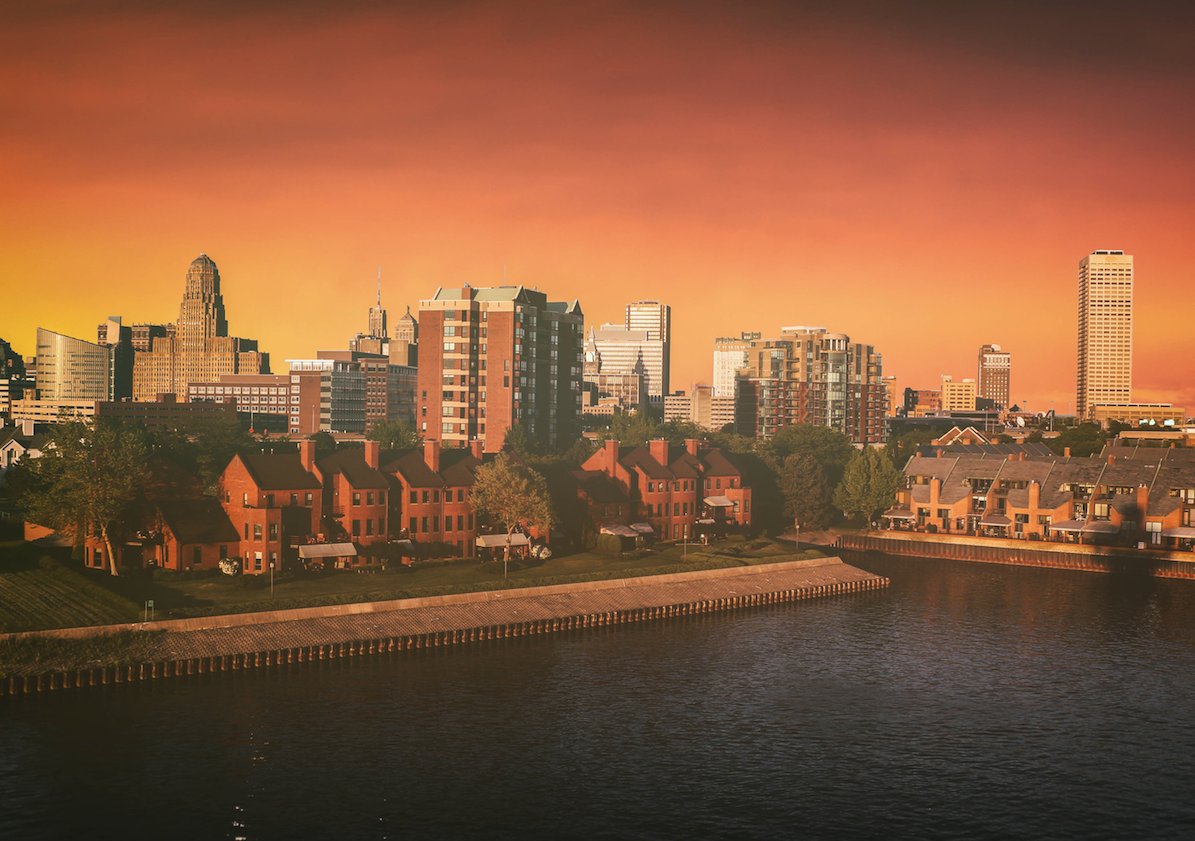 Located on the eastern shores of Lake Erie at the head of the Niagara River, Buffalo boasts the second most populous city in the state after New York City. Did you know that Buffalo received its name from a nearby creek called Buffalo Creek? Another interesting fact is that Buffalo's position on Lake Erie, facing westward, makes it one of the only major cities on the East Coast to have sunsets over a body of water.
Renowned for it's snowy winters, Buffalo receives on average 27.4 inches of snow in December alone according to currentresults.com. The average snowfall for Buffalo from November through March is 90.8 inches. As for low temperatures, Buffalo averages 19 degrees Fahrenheit in both January and February. That's where radiant heating comes in. Heat that radiates up from underneath cold tile or stone flooring adds a soothing spa-like ambiance to any bathroom and helps take the edge off the chilling effects of the harsh winter elements outside.
How much does it cost?
In this case, adding radiant electric heat to a mid-size Buffalo bathroom was both affordable and a great way to bring additional warmth and comfort to their master bath. This Buffalo homeowner installed a 1.5- by 52-foot TempZone™ Flex Roll in their 103-square-foot bathroom for $741.00 at a cost of just $9.50 per square foot (see floor plan). The TempZone™ Flex Roll provides 15 watts per square foot of radiant heat (the highest allowed by the National Electric Code) for rapid warm up times.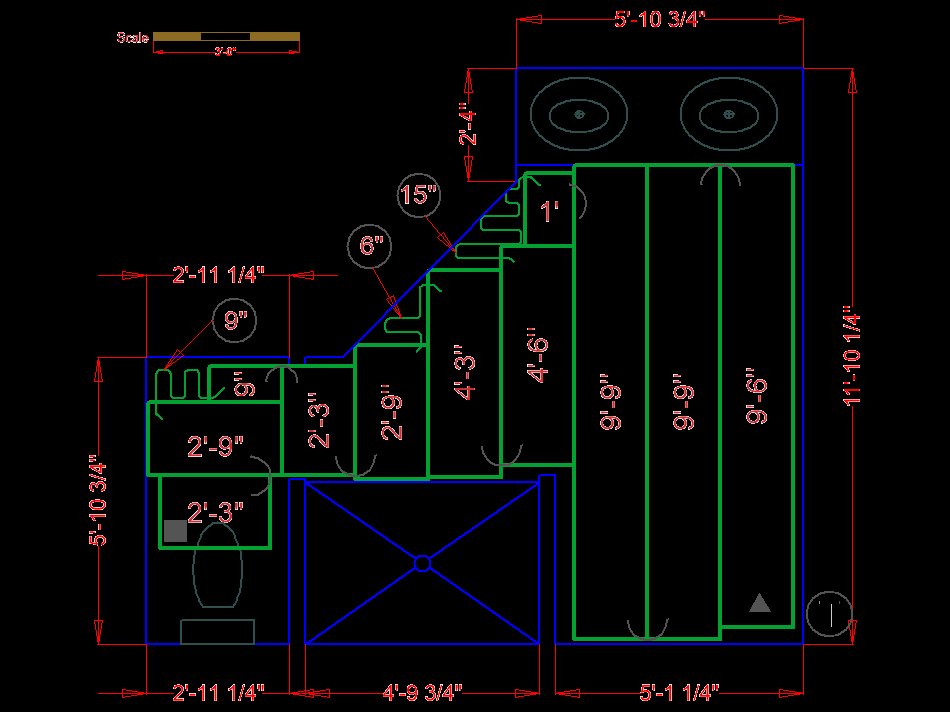 In addition to the reasonable cost of the materials, the operating cost should also be factored into the project. It only costs 39 cents per day to heat this bathroom for four hours a day, according to WarmlyYours' Energy Use Calculator. Adding the room's specifications into WarmlyYours' Heat Loss Calculator can provide even more estimates about the cost of running this system.
Radiant heat doesn't stop with the bathroom floor, WarmlyYours also offers shower floor and bench mat heating that's approved for wet applications to add even more comfort to the morning routine. To complete the spa atmosphere, simply add a towel warmer, mirror defogger or both.
Getting a Quote and a free Installation plan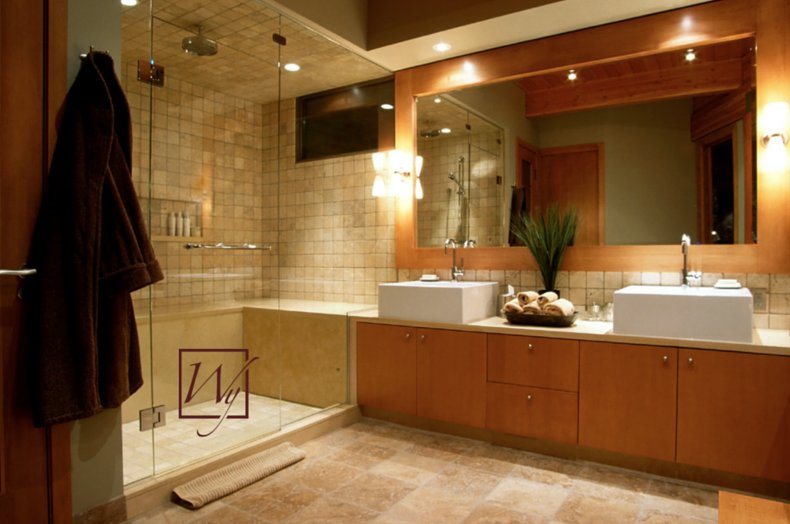 To get a quote for your own room online, you can easily do so with our online Instant Quote tool. Simply enter your project information and you will receive the recommended products along with their cost.
To obtain a custom installation plan for your room, you can also submit a floor plan online or send it to your account manager via email (sales@warmlyyours.com) or fax (800-408-1100). By getting a SmartPlan™ installation plan, you will ensure you have all the relevant information you need to get your project under way. WarmlyYours wants to help you start smart!
If you are a DIYer and will be installing the system yourself, we've got you covered too! We offer 24/7 installation support to guide you through each step of the process. Our technical experts are available day or night for your convenience at 800-875-5285. WarmlyYours is there for you whenever you need us.
Sources:
en.wikipedia.org/wiki/Buffalo,_New_York

www.currentresults.com/Weather/New-York/Pla...

www.currentresults.com/Weather/New-York/Pla...
Links:
Instant Quote: www.warmlyyours.com/my_projects/new
Energy Use Calculator: www.warmlyyours.com/floor-heating/cost-calculator
Heat Loss Calculator: www.warmlyyours.com/floor-heating/heatloss-calculator
Related articles:
It only costs 57 cents a day to heat this Madison Home Office
Four Signs You Should Invest in Heated Floors
Low Cost to Warm these Cold Wichita Bathroom Floors
How Much Does it Cost to Heat Up a Cleveland Basement Game Room?

---
Tell us About your Project
Our team of Radiant Experts is ready to help! Just tell us a little about yourself and your project to get started.
---
Did you find this post helpful?
Let us know by giving it some applause.
---
---