If you've ever used a space heater, you should know about radiant panels. That's because they're typically used the same way you would use a space heater — except they're safer and much more aesthetically pleasing. Radiant panels work by using infrared waves, which mimic the rays of the sun, to directly heat the people and objects in a room instead of the air. Radiant panels are a great option for supplemental heat. And now, there are even more options to choose from.
WarmlyYours Radiant Heating's first foray into radiant panels was with its LAVA line. This high-end collection consists exclusively of hardwired radiant panels, meaning all the wires are hidden behind the wall. This gives off a clean, neat, upscale appearance.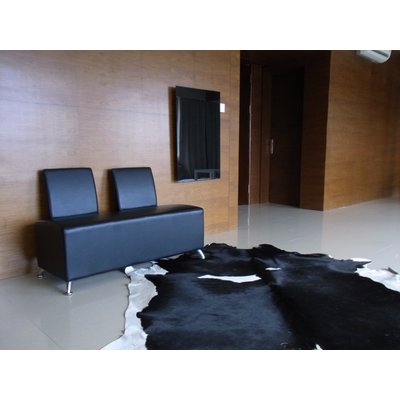 Nearly four years after the LAVA launch, WarmlyYours released its Ember line of radiant panels. This collection was created to be a stylish but more affordable option for homeowners. The panels are easy to install because they mount right to the wall and plug into a standard outlet. However, that means you're left with a visible cord stretching from the unit to the outlet.
For those who want the seamless look of a LAVA radiant panel at a more budget-friendly price, now hardwired versions of the Ember radiant panels are available.
Just like its plug-in counterparts, Ember hardwired radiant panels are available in the following five options.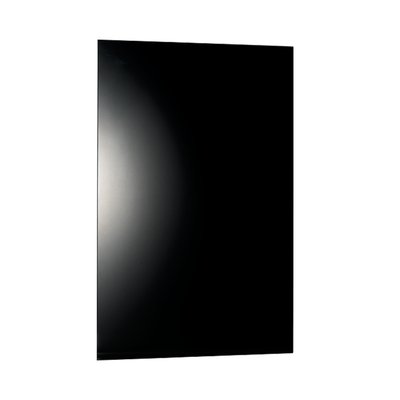 Boasting 600 watts at a size of 2 feet by nearly 3 feet, this hardwired radiant panel is perfect for a small bedroom or bathroom. It has the ability to warm 86 square feet. Mount it horizontally over your bed as a statement piece or vertically in the bathroom accessorized with some towel bars to give it a dual function. Its black color melds into any décor, making it a suitable option for any space.
Emitting 800 watts at a larger size of 2 feet by nearly 4 feet, this radiant panel is suited for slightly larger rooms, like bedrooms, bathrooms and living areas. This unit can warm up to 114 square feet of space. Its size and color make it comparable in aesthetics to a flat-screen TV. Hang it horizontally over a dresser to play up the "TV" effect. Or, for larger living areas, mount radiant panels on opposite walls behind couches for symmetrical flair.  
For homes with a more modern or contemporary style, a white hardwired radiant panel is a great option. This 2-foot by nearly 3-foot unit emits 600 watts, warming 86 square feet. It looks particularly great in bathrooms featuring white subway tile, but it suits any space that needs a clean, bright statement piece.
This 800-watt unit boasts a larger size (2 feet by nearly 4 feet), making it suitable for 114-square-foot spaces. Of course, another radiant panel can be installed if you want to heat a larger area than that. Mount this panel on your wall like a piece of art and enjoy the warmth and conversation it creates. A glossy white finish and no visible wires or plugs make this the ultimate in modern or contemporary style.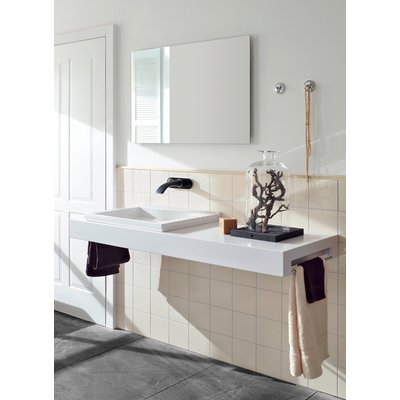 Where can't you put a mirror? This mirrored radiant panel is a welcome addition to any space. At 600 watts, it can heat 86 square feet, making it a great option for entryways, sitting rooms, bedrooms and particularly bathrooms. When used as a bathroom mirror, the panel adds supplemental heat to the room, provides a reflective surface, and inherently prevents the mirror from fogging up. It's a triple threat for the room where homeowners need extra heat most.
Each of these panels is energy efficient, costing only pennies an hour to operate. They're also known for being friendly to allergen sufferers because they don't circulate dust or other allergens while they're running, unlike space heaters and forced-air systems. Plus, they don't emit that odd, foul smell so often associated with other heaters. To learn more, check out WarmlyYours's full radiant panel collection.
---
Tell us About your Project
Our team of Radiant Experts is ready to help! Just tell us a little about yourself and your project to get started.
---
Did you find this post helpful?
Let us know by giving it some applause.
---
---