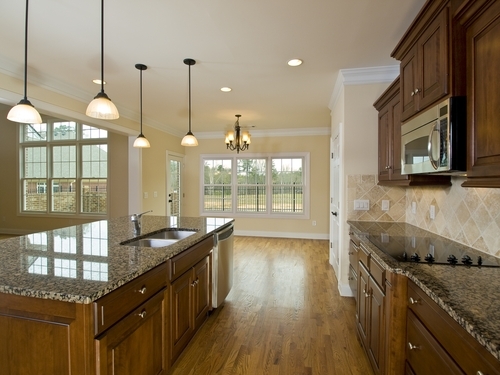 Consumer confidence among Canadians recovered slightly last month, after a significant dip in February.
According to TNS, which polled more than 1,000 Canadians for the results, the Canadian Consumer Confidence Index regained a single point in March, edging back up to 96.5. The index fell from 99.1 to 95.5 in February.
The consumer confidence survey measures how people feel about the economy right now, their outlook for the economy six months from now and the extent to which individuals feel that now is a good time to purchase a big ticket item, such as a car or a major household appliance. The "Buy Index" remained stable, indicating that individuals may continue to be hesitant to make big purchases.
"Canadians are holding their cards close to their chest with regards to their spending plans," explained TNS' Norman Baillie-David. "This may be a worrying sign for the consumer durables and home renovation retail sectors, as Spring usually tends to lift spirits as Canadians buy new homes and/or spruce up their existing homes with new appliances and home renovation projects."
Delaying renovations?
However, a recent survey conducted by Houzz.com revealed that Canadian homeowners are more bullish than their American counterparts when it comes to spending money on home improvement projects. 
The 2013 Houzz & Home survey, which polled more than 100,000 individuals, found that Canadian homeowners are the least impacted by the economy when it comes to home remodeling plans, with only 16 percent reporting a significant impact.
The number of Canadian homeowners who say they will delay their projects because of the economy has dropped a full 16 points to 37 percent from 53 percent last year. Among American homeowners, the number of people delaying projects decreased to 45 percent from 52 percent last year.
Additionally, 60 percent of homeowners in Canada indicated that they are more likely to cut back in other areas, such as vacations and other big-ticket purchases, rather than delay or decrease budgets for their home plans.
Most-wanted projects
Kitchen and bathroom renovations remain the most common home improvement projects in Canada as well. One quarter of respondents indicated they intend to embark on a bathroom renovation within the next two years, while 21 percent hope to begin a kitchen renovation or addition.
Like in the U.S., common bathroom renovations include installing new plumbing fixtures, adding radiant heating and updating decor. Warm floors are common in Canadian kitchens as well, as are new cabinetry, energy efficient appliances and solid surface countertops.
Motivation
Canadian homeowners are more likely than those in the U.S. to remodel to increase the value of their homes. In Canada, 60 percent of respondents cited "increasing home value" as a key driver to starting a home improvement project, versus 54 percent in the U.S.
More Canadians also listed improving the organization and storage of their homes as a key motivation for recent projects, compared to American homeowners (48 percent versus 42 percent).
Like this post? Subscribe for regular updates
Make sure you don't miss out on the latest news in radiant heating by subscribing to our blog. We'll send you an email with links to the newest posts from WarmlyYours.
We won't share your information and you can unsubscribe at any time with a single click.
---
Did you find this post helpful?
Let us know by giving it some applause.
---
---