For faster installation of electric floor heating, WarmlyYours has introduced the Prodeso Cable Installation Membrane that minimizes installation time when installing a heating cable for electric floor heating. The Prodeso Membrane is uniquely designed to allow quick and easy installation – in and out in one day with the flexibility to adjust to any room size.

The Prodeso membrane is used to quickly weave the TempZone™ heating cable onto the floor. It guides and holds the cable in place, making installation quick. WarmlyYours can provide a SMARTPLAN to illustrate the most efficient way to install the cable in the membrane. The membrane requires no waiting after cable installation so you can begin laying the final flooring immediately, which means you don't have to worry about spending your valuable time waiting for thinset to cure before installing the flooring.
Uncovering The Hidden Gems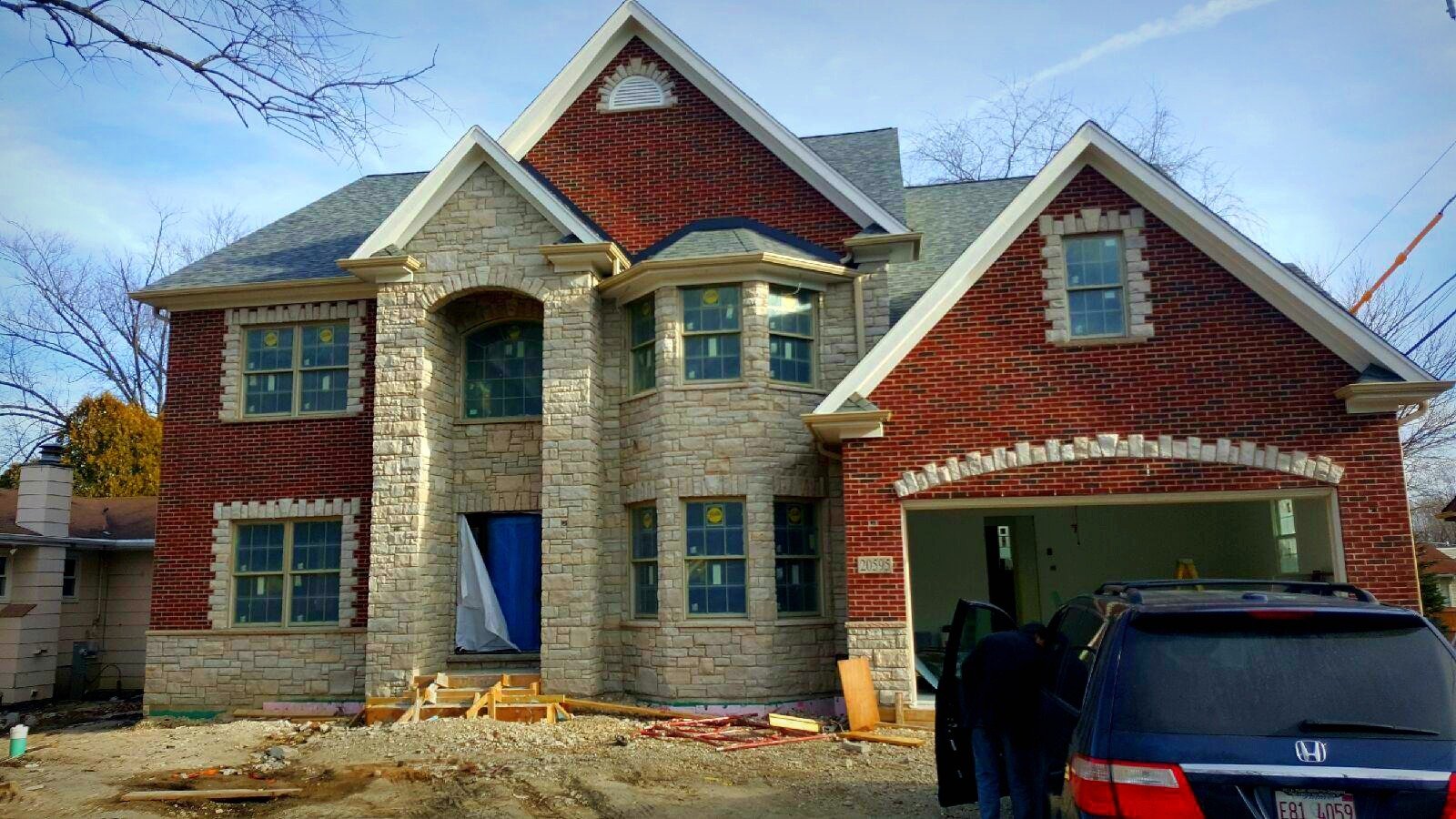 A WarmlyYours flooring trade professional, Jose Chavez & Associates has used both the traditional installation method as well as the Prodeso Cable Installation Membrane for electric floor heating. Joe recently installed in-floor heating at a home and it came as no surprise that Joe preferred the latter method over the former.
To highlight the benefits of the Prodeso Cable Installation Membrane, Joe stated the membrane made installing in-floor heating quick and easy in four bathrooms in half a day instead of a full day's work. "The membrane was extremely efficient and easy to cut and worked very well on plywood," stated Joe. To install the membrane over concrete, Joe cap nailed the corners of the membrane and put pressure on it so it stuck to the concrete easily. Applying the cable was very easy. According to Joe, "using this membrane, [he] was able to control the distance of the cables evenly and eliminate the usage of a glue gun or tape." He also complimented the membrane's compatibility with thick and thin cables.
The Prodeso polymeric membrane has a series of "studs" molded into it that allow an installer to quickly route the TempZone™ Floor Heating Cable in precise spacing increments onto the floor. It locates and holds the cable in place, making installation a snap.
Find Out How Our Products Compliment The Prodeso Cable Installation Membrane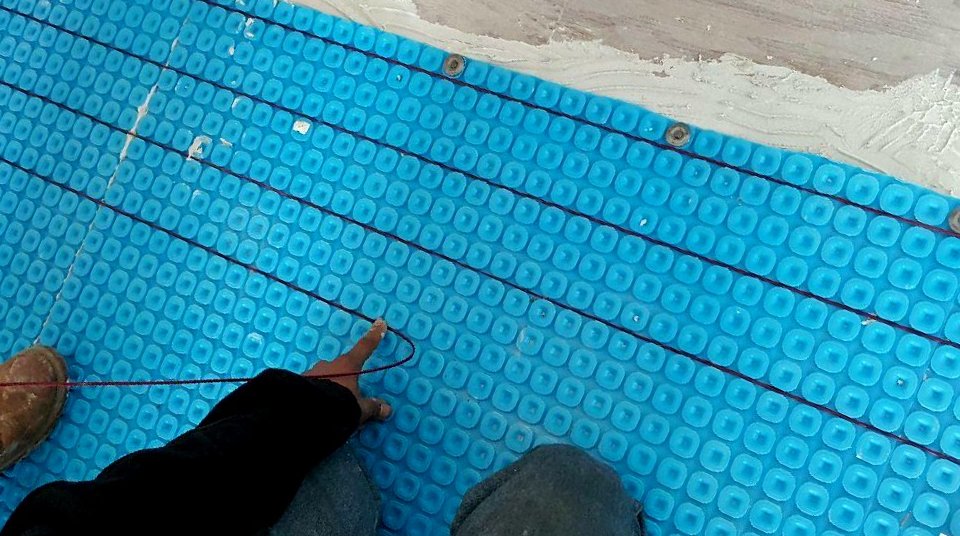 Joe completed this project with our TempZone™ Floor Heating Cable – a free-form cable that can be used in any room, providing an alternative for installers who prefer the flexibility and freedom of working with loose cable.
Joe said that the SMART installation plan provided by WarmlyYours took all the guesswork out of the install. Not only did the Prodeso Membrane allow him to tile a heated floor in a single morning, but the SMARTPLAN showed him exactly how the cable should be laid out, so he didn't have to try to figure it out himself. He was very happy with the layout provided to him by the expert design engineers on staff at WarmlyYours. He thinks having a plan provided to him on future jobs will help trim hours off of all of his future installations.
Benefits Prodeso Cable Installation Membrane Offers:
• Flexibility to install heat wherever you need it
• Protects tile/stone installation by suppressing cracking
• Cost- and time-saving installation
• Uncoupling crack isolation
• Allows for a vapor cycle to form
• Waterproofing
• Allows load to be distributed evenly
• Minimal height increase 5.5mm (1/4 inch)
• 10-year limited warranty
For some visual installation guidance, watch how to install the Prodeso Cable Installation Membrane under tile and stone flooring:
For more information about the Prodeso Cable Installation Membrane or WarmlyYours' TempZone™ cables, please visit www.warmlyyours.com. You can also download the sell sheet by clicking here.
You may also like:
Watch: Prodeso Membrane Free-Form Snippet
Four Steps to Install Radiant Heat under Nailed Hardwood Floors
The Seven Tools You Need to Install an In-Floor Heating System
---
Tell us About your Project
Our team of Radiant Experts is ready to help! Just tell us a little about yourself and your project to get started.
---
Did you find this post helpful?
Let us know by giving it some applause.
---
---