Since the inception of the 55+ single-family Housing Market Index (HMI) created by the National Association of Home Builder's (NAHB) in 2008, the index is at its highest first quarter number. The index has reached 46 with the increase of 19 points on a year over year basis and its sixth consecutive quarter of year over year improvements.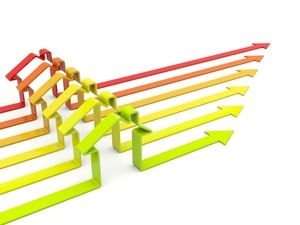 To further detail and understand how the index measures the housing market, it is important to know that there are separate 55+ HMIs for two segments of the 55+ housing market: single-family homes and multifamily condominiums. Each 55+ HMI measures builder sentiment based on a survey that asks if current sales, prospective buyer traffic and anticipated six-month sales for that market are good, fair or poor. An index number below 50 indicates that more builders view conditions as poor than good.
This first quarter of 2013 is showing much improvement, which kick starts a promising year for the housing market. All of the components of the 55+ single-family HMI showed significant growth from a year ago: present sales climbed 19 points to 46, expected sales for the next six months increased 21 points to 53 and traffic of prospective buyers rose 15 points to 41.
Robert Karen, chairman of NAHB's 50+ Housing Council and managing member of the Symphony Development Group states that, "Builders and developers for the 55+ housing sector continue to report increased optimism in the market. We are seeing an increase in consumer demand for homes and communities that are designed to address the specific needs of the mature homebuyer."
There has also been substantial gain in the 55+ multifamily condo HMI, with a gain of 23 points to 38, which is the highest first-quarter reading since the inception of the index. All 55+ multifamily condo HMI components increased compared to a year ago as present sales rose 23 points to 37, expected sales for the next six months climbed 23 points to 43 and traffic of prospective buyers rose 23 points to 38.
NAHB's Chief Economist David Crow explains, "The strong year over year increase in confidence reported by builders for the 55+ market is consistent with year over year increases in other segments of the home building industry. While demand for new 55+ housing has improved due to a reduced inventory of homes on the market and low interest rates, builders' ability to respond to the demand is being limited by a shortage of labor with basic construction skills and rising prices for some building materials."
Like this post? Subscribe for regular updates
Make sure you don't miss out on the latest news in radiant heating by subscribing to our blog. We'll send you an email with links to the newest posts from WarmlyYours.
We won't share your information and you can unsubscribe at any time with a single click.
---
Did you find this post helpful?
Let us know by giving it some applause.
---
---