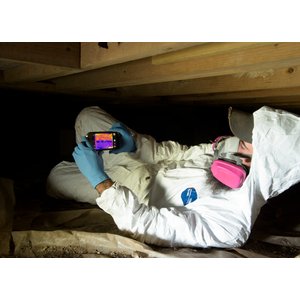 In a move that's sure to excite electric floor heating professionals everywhere, Caterpillar, a manufacturer known for heavy equipment and rugged smartphones, recently introduced the very first smartphone with an integrated thermal camera: the Cat S60. The thermal camera enables the user to capture still photos, videos, panoramas and time lapses. This integration gives trade professionals a single convenient platform for conducting business, with the option to email images, generate reports and more. It's especially valuable for pros in the floor-heating business because they can use this tool to help their customers visually experience floor-heating systems. Although letting customers feel the heat from a floor-heating system is the No. 1 selling point, we all know that seeing is believing. Time-lapse videos can visually show a floor-heating system heating up and, in cases of damage, thermal images can indicate where there's a break in the heating element. In these cases, "thermal vision" is incredibly valuable.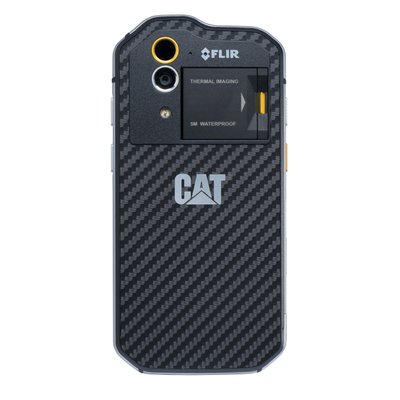 The Cat S60 smartphone uses an embedded Lepton thermal microcamera module, powered by FLIR, to visualize heat that is invisible to the naked eye, highlighting temperature contrasts. The camera can be accessed on the S60 via the specially designed MyFLIR thermal camera Android™ app. Here are a few of its most notable features:
The camera allows users to apply up to three moveable spot meters and a fixed region of interest to read temperature data directly off the live image feed or from saved images.
It can spot heat sources up to 100 feet away.
Images and videos are enhanced with FLIR's multi-spectral dynamic imaging technology (MSX) that embosses digital camera image data onto the thermal image to provide context and clarity.
Users can switch between nine thermal color palettes that visualize surface temperature contrasts differently, including modes to highlight the highest and lowest temperature areas in the frame.
Users can choose from four pre-set emissivity values and set custom temperature scales for thermal images.
Users can export radiometric JPEG images to apps including FLIR Tools, which offers additional image editing and analysis tools, temperature visualizations, and PDF reporting.
The smartphone is also extremely durable. It can survive underwater in depths up to 16.4 feet for as long as an hour using its Lockdown Switch. While underwater, it can take photos and videos. Plus, it is reinforced with a strengthened die-cast frame, making it "drop proof" up to 5.9 feet.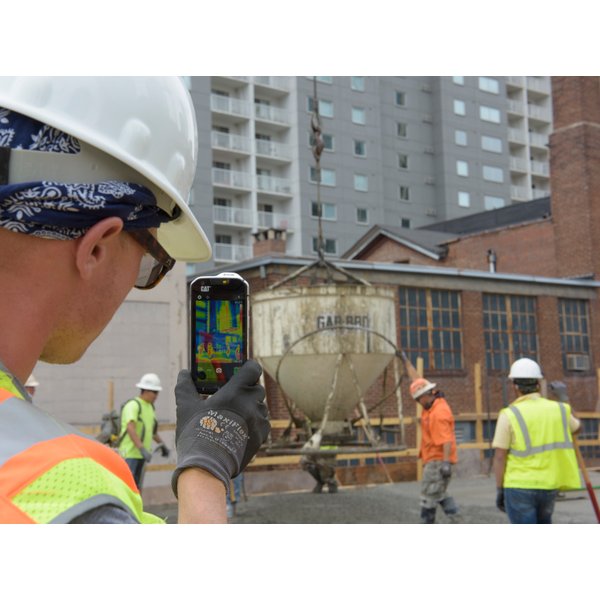 Furthermore, Cat phones made an SDK available to developers that enables them to bring thermal imaging capabilities to custom business apps and other innovative utility apps, directly invoking the S60's thermal camera within their user experience.
"We've already had a lot of interest in our SDK, and we're hugely excited to see what use cases developers want to build apps for and what problems they see thermal imaging helping to solve," said Tim Shepherd, Head of Applications for Cat phones, in a statement. "With FLIR, we want to support developers looking to build high-quality apps that will help to make the most of the S60's integrated thermal camera and make it a powerful tool for even more users."
Trade pros can purchase the Cat S60 smartphone online for $629.99. For more information, visit www.catphones.com. 
---
Tell us About your Project
Our team of Radiant Experts is ready to help! Just tell us a little about yourself and your project to get started.
---
Did you find this post helpful?
Let us know by giving it some applause.
---
---