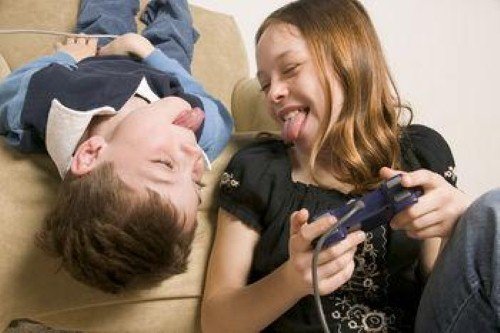 There's nothing more difficult than trying to get your kids to share, and it can become more challenging when you're attempting to convince them to share a bedroom. However, your home may not permit every member in your household to have their own room. At the end of the day, your children are going to have to learn to share - but does this have to result in hours of yelling and fighting?
There are a couple of ways that you can transform your kids' room into a space that they'll both love. In the end, this will keep them happy and ensure they want to use the space, regardless of the fact that they have to share it. With electric floor heating, new linens and the right wall paint, your children will have a bedroom they can both enjoy for years to come.
Making it cozy
Who can deny a cozy bedroom full of soft blankets, pillows, ambient lighting and floors with radiant heat? By transforming the shared bedroom into a sanctuary, your kids will be clambering to get into the space and relax. If you design the living space to be comfortable and aesthetically pleasing, you may just be able to get your children to forget all about the fact that they need to share the bedroom. Think about incorporating decorative pieces that represent their personal tastes as well. This can be the perfect finishing touch on the bedroom.
Encompassing shared preferences
If your kids have opposite tastes in everything from color to furnishings, it may be difficult for you as a homeowner to design a room with a cohesive interior. However, your children's bedroom doesn't have to look like a war zone just because they can't agree.
One way to ensure this room in your home is as beautiful as the rest is to capitalize on the styles that both of your kids enjoy, whether it's a specific color or pattern. Use this throughout the space to create an interior that naturally flows and pleases the eye. Have your children help you along the way to ensure their bedroom is an area that they'll love using on a regular basis.
Making storage a priority
TheInspiredRoom.net reports that reagrdless of the bedding, wall paint and decorative accents you choose to use throughout the kids' room, it's important to make storage a priority in the space. It's no secret that children can be messy, and clutter can take away from the interior of virtually any room.
Consider hiding baskets under the beds where your kids can keep their belongings. Take advantage of closets and install floating shelves to add more areas where items can be stored. Showing your kids how to stay organized and stressing the benefits of reducing clutter can make all of the difference.
Creating a sense of privacy
Regardless of what age your kids are, they're likely going to want a little area that they can call their own, even in a shared bedroom. Decoist.com states that you don't need to go to the extent of installing dry wall to split up a room - get creative with shelves or curtains that can be used in the middle of a living space. Allow your kids to position it to their liking and make their bedroom a place they can truly call a retreat.
Whether your kids are young or rambunctious teenagers, these interior design tips can make all of the difference as you design a bedroom meant for two.
---
Tell us About your Project
Our team of Radiant Experts is ready to help! Just tell us a little about yourself and your project to get started.
---
Did you find this post helpful?
Let us know by giving it some applause.
---
---