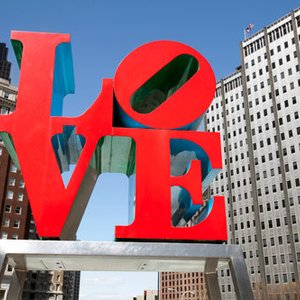 Love is profound. Committed and enduring love is not easily found, but if you're blessed with this kind of love - you hold onto it; you treasure it; you preserve it. It is incredibly deeper than simple emotions, and it inspires all who encounter those with this type of relationship.
We were inspired by one such example of enduring love, when we heard the story of our customers, Alfred (Al) and Sheryl Pick, a couple whose life together began with much happiness. Throughout the span of their 30-year marriage, they have experienced many seasons of "ups and downs," enjoying travel and adventures in their earlier times together. Over these various seasons of life, the common denominator with Al and Sheryl is their enduring love and joy in life.
In this particular season of life, the Pick's are experiencing extraordinary challenges, as Sheryl was diagnosed with a rare and painful disorder called, Adrenomyeloneuropathy (AMN), a metabolic disorder that shows progressive, debilitating physical and neurological symptoms, much like Multiple Sclerosis (MS), affecting approximately 30,000 people, globally.
Now wheelchair-bound, Sheryl's AMN continues to accelerate, limiting her physical ability, causing her much pain, and requiring full-time assistance from Al. In 2005, Al had to leave his full-time employment in order to care for Sheryl, causing them to begin using their retirement funds much earlier than the age they planned, to supplement living expenses and their ever-increasing medical bills.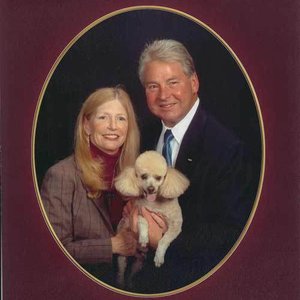 A year ago, Sheryl was also diagnosed with end-stage renal failure and is now receiving four daily treatments of Dialysis; this renal failure diagnosis is completely unrelated to AMN according to her doctors' reports. Many loved ones and friends have offered additional assistance with Sheryl's care; her sister even offering to donate her kidney, something that Sheryl is in much need of. Her sister was found to be a match, and because of her generosity, Sheryl will receive a kidney transplant this spring.
Although Sheryl's AMN and now, renal failure, has brought its many challenges both physically and emotionally for the couple; Sheryl's brave acceptance of her illness has been a challenge met and a victory for them. Without a doubt, they are a source of incredible strength, courage, and love to others as well as to each other.
We were inspired by the Pick's enduring love for each other, and Al's beautiful commitment to his bride of more than three decades. Al fondly describes his wife Sheryl as "brave, strong, smart, and beautiful - a real babe!" Devoted to their faith, the Pick's are a true example of joy in any season of life.
At WarmlyYours, being a company - a family - committed to the betterment of others, we made it our mission to provide help by making a donation to Sheryl's special assistance account for our friends, Al and Sheryl. With a beautiful story like theirs, we could not simply stand by and not take action. All of us understand the burden of medical bills and the financial strain it can cause, so we made our donation, hoping it would ease some of the burden they are facing. We are grateful to have encountered the Pick's and their story, and we hope it inspires hope and love in you.
We encourage each of you to get involved to support the Pick's and to support research for the cure for AMN. Here are two ways you can get involved:
1. Donate to the Pick's designated assistance account through their FundMe account or their special USAA account:
Sheryl's FundMe Account
Sheryl R. Pick, Special USAA Account
Account Number: 140595287
USAA FSB, 9861
Attn: Bank Priority Mail
10750 McDermott Fwy
San Antonio, TX 78284-8426
Wire transfer routing #: 314074269

2. Donate for the cure with the ALD Foundation.
For more information on Adrenomyeloneuropathy, visit www.AMNHelp.com or www.RareShare.org.
---
Tell us About your Project
Our team of Radiant Experts is ready to help! Just tell us a little about yourself and your project to get started.
---
Did you find this post helpful?
Let us know by giving it some applause.
---
---