Although the size of the average U.S. household has shrunk to 2.58 people, large homes are in demand now more than ever.
In October, the U.S. Department of Housing and Urban Development and the Commerce Department reported a 10.7 percent gain in single-family-home construction starts. As builders break ground on these projects, it's likely they'll notice a trend among these homes.
According to a New York Times article, the average size of new homes is growing. Currently, the average new home is 2,687 square feet, but about one-third (31 percent) of newly constructed homes are 3,000 square feet or larger, reports the U.S. Census Bureau. So where is this extra space being allocated? Bedrooms and bathrooms. Per the New York Times article, 47 percent of new homes have at least four bedrooms and 38 percent have at least three bathrooms.
Because the average family size is so small, we can assume that these three bathrooms in new-construction homes are being designated as an on-suite master bathroom, a kids' bathroom, and a guest bathroom. To make the most of these valuable rooms, WarmlyYours Radiant Heating has identified the best radiant heating products for each type of bathroom.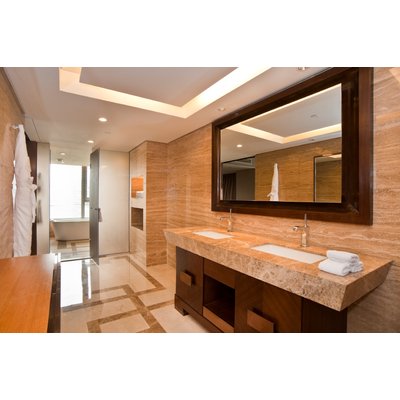 Master Bathroom
This one gets a triple whammy — heated floors, a mirror defogger and a towel warmer. The master bathroom is one of the most valuable rooms in a home, so this is no place to skimp. Adding in-floor heating to this room can increase your home's value, and it revolutionizes your morning routine by infusing comfort into every step. An added boost of warmth in this room is extremely useful to counteract the chill that tile and stone floors naturally emit.
Next, you'll want a mirror defogger to keep your mirror in working order all morning long. Whether you're just stepping out of the shower or your spouse is trying to use the vanity while you get ready, a steam-free mirror means there won't be any delay in using the mirror. Adding a mirror defogger is an inexpensive and easy way to uncomplicate your morning routine.
Finally, a towel warmer adds the touch of luxury that every master bathroom needs. Your master bathroom should be the best bathroom in the house, and a towel warmer will make it so. There are a plethora of styles from which to choose that will modernize your bathroom. But above all, you'll be able to experience the luxurious warmth of a heated towel every time you step out of the shower. That feeling is priceless.
Kids' Bathroom
Especially if you have little ones, you know how quickly bath time can change from warm and fun to cold and miserable. Babies hate to be cold, so by adding in-floor heating to the kids' bathroom, you can ease their transition out of the tub to ensure that every bath is a pleasant experience.
Guest Bathroom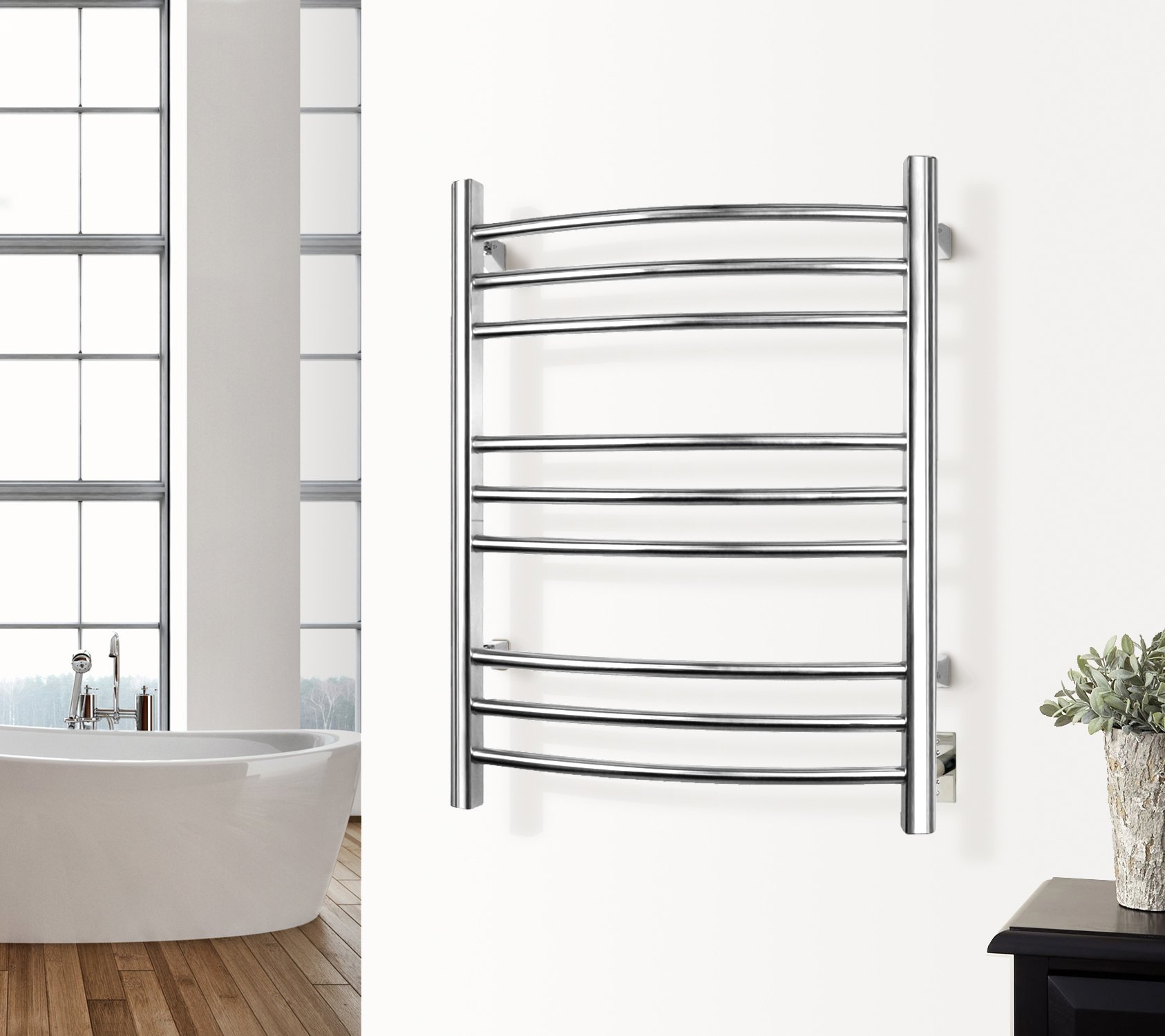 If your guest bathroom doesn't get much use, you probably don't want to invest a lot of money into it. That's why a towel warmer is the perfect fit for this bathroom. Towel warmers are available for as little as $149 and add style and luxury to the room. When you have a guest stay the night, they'll truly feel pampered with such an extravagant accessory designated to their bathroom.
Plus, you can save on one of WarmlyYours's most popular towel warmers if you buy one before the end of the year. WarmlyYours currently is offering 30 percent off its Studio towel warmer. For more information on this holiday deal, click here.
For more ideas on how to use radiant heat in America's growing number of bedrooms and bathrooms, visit www.warmlyyours.com. 
---
Tell us About your Project
Our team of Radiant Experts is ready to help! Just tell us a little about yourself and your project to get started.
---
Did you find this post helpful?
Let us know by giving it some applause.
---
---