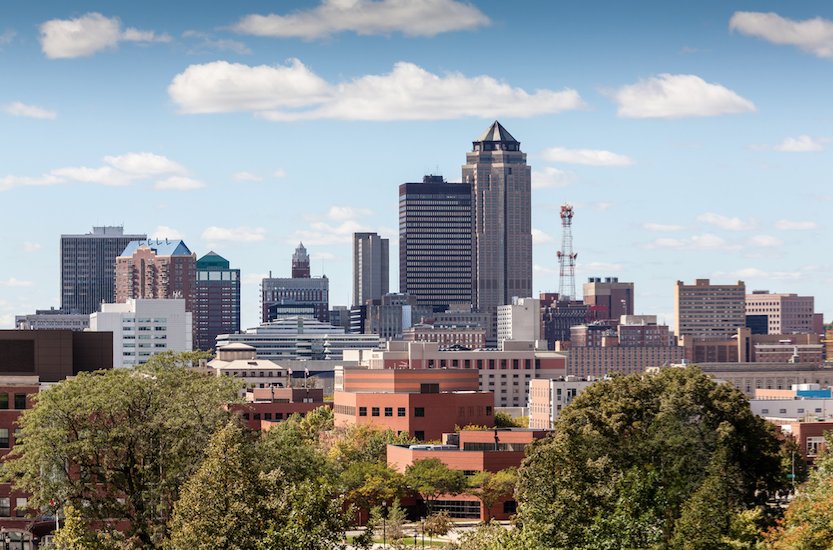 Des Moines is the capital and the most populous city in the state of Iowa. It is named after the Des Moines River, which may have been adapted from the French Rivière des Moines, meaning "River of the Monks". Des Moines is an important city in U.S. presidential politics because as the capital of Iowa, it's home to the first caucuses of the presidential primary cycle so many presidential candidates set up campaign headquarters there. According to a 2007 article in The New York Times "if you have any desire to witness presidential candidates in the most close-up and intimate of settings, there is arguably no better place to go than Des Moines".
Located at the center of North America and far removed from large bodies of water, the Des Moines area has cold, snowy winters. Winters vary from moderately cold to bitterly cold, with low temperatures dipping below 0 degrees Fahrenheit quite often. Snowfall averages 35.3 inches per season. While winters are warmer than Minneapolis, they are still slightly colder than Chicago. This makes electric floor heat a great solution.
Installing Radiant Floor Heating
In this instance (see floor plan), a Des Moines homeowner chose to add a basement bedroom for visiting friends and family, which made it the perfect time to consider in-floor heating to warm up the cold basement floor. She purchased a WarmlyYours Environ™ Flex Roll to keep her guest bedroom comfortably warm all winter long.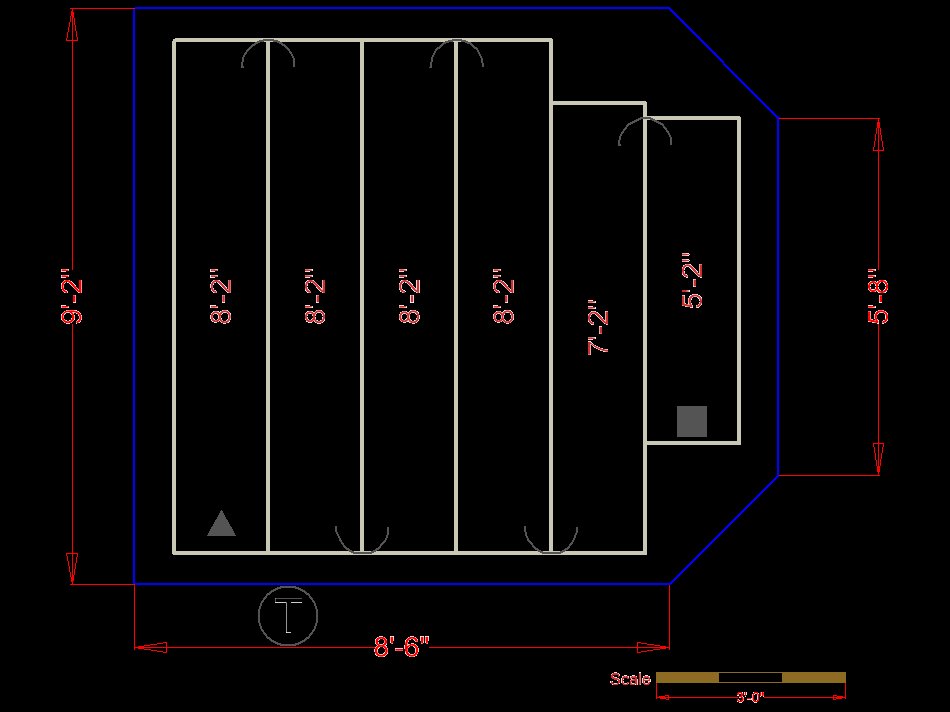 The 1.5- by 45-foot Flex Roll fills 67.5 square feet of floor space and cost $608, which equates to just $9.01 per square foot. The Flex Roll consists of a fluoropolymer-insulated heating cable sandwiched between two layers of reinforced, durable aluminum foil. The roll was cut and turned to effectively fill the floor space with 12 watts per square foot of soothing radiant heat.
Operating the heating element is also affordable. According to WarmlyYours' Energy Use Calculator, it only costs 31 cents a day to heat this bedroom for eight hours. Annually, that comes out to $196.21, according to WarmlyYours' Heat Loss Calculator. The highest the monthly electric bill for this room would reach is $42.15 during the coldest month of the year.
Get an Instant Quote and Free Installation Plan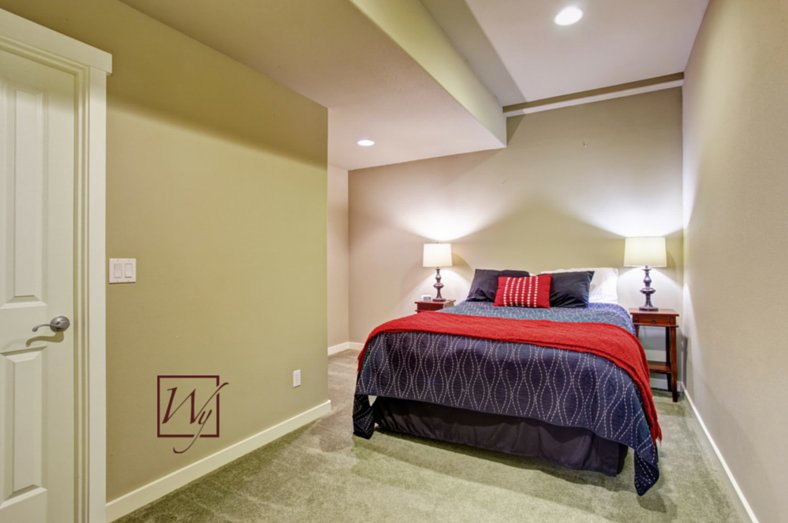 To see how much it would cost to heat a room in your basement or any other room in your home you can check out WarmlyYours' Instant Quote tool online. By submitting some information such as square footage of the room and flooring type, you'll see a side-by-side comparison of all the radiant heating options for your room, including how much each one costs.
Upload your floor plan online to get a more detailed installation plan, which shows exactly how the floor-heating system should be laid out. This plan makes installation easier for you and also gives our technical team more information to help you through your installation if you have questions.
Our technical support experts are available 24/7 at 800-875-5285. For more information on all our radiant heating products visit our website at www.warmlyyours.com. We have the solution for all your radiant heating needs.
Sources:
en.wikipedia.org/wiki/Des_Moines,_Iowa
Links:
Instant Quote: www.warmlyyours.com/my_projects/new
Energy Use Calculator: www.warmlyyours.com/floor-heating/cost-calculator
Heat Loss Calculator: www.warmlyyours.com/tools/heatloss-calculato...
Related articles:
Low Cost to Heat Up These Cold Kitchen Floors in Grand Rapids
What Does it Cost to Heat Up These Buffalo Bathroom Floors
It Only Costs 57 Cents a Day to Heat this Madison Home Office
Four Signs You Should Invest in Heated Floors
---
Tell us About your Project
Our team of Radiant Experts is ready to help! Just tell us a little about yourself and your project to get started.
---
Did you find this post helpful?
Let us know by giving it some applause.
---
---