Whether you have an oversized jetted soaking tub or a freestanding claw-foot tub, the likelihood that it's being used every day is pretty slim. Most homeowners opt to take a shower because it's a more practical option for their busy lifestyles. They may only occasionally take a bath when they know they have plenty of time to relax. But now, with the ability to add the same relaxation features to the shower, more homeowners are investing in luxury walk-in showers.
To transform your shower into one that will rival that of an upscale spa or hotel, make sure it includes these five things.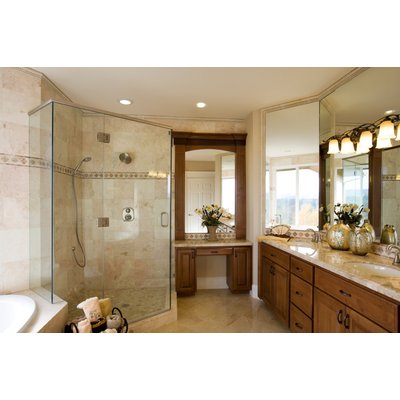 1. Decorative tile
To achieve the look of a high-end shower, you'll want to use some updated tile. Large-format rectangular tiles are all the rage right now. Add a horizontal decorative border or a vertical one down your showerhead and faucet and you're set! A decorative border is also an inexpensive addition because you can use mosaic tile that comes on a mesh backing, making it easier and faster to install.  
2. Built-in storage
When you're updating your shower tile, you should consider adding some built-in storage. By building a shallow, recessed cubby into the side wall, you can create a customized spot for your soap and shampoo with some high-end value. Say goodbye to tacky shower caddies and stained ceramic shelving. Built-in storage is the new gold standard.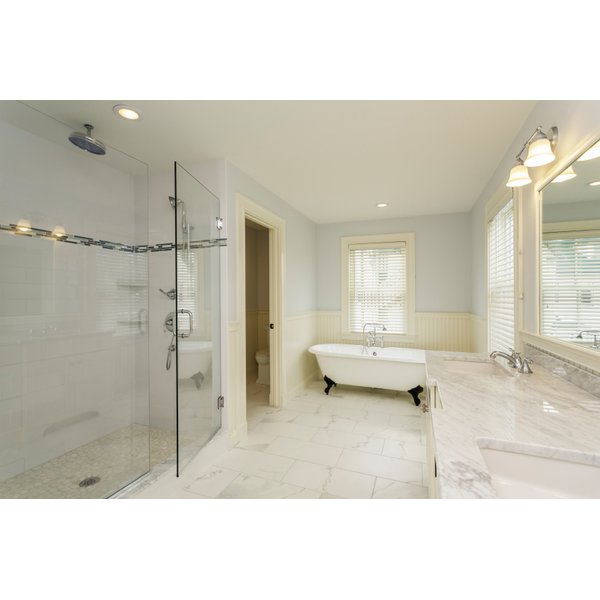 3. Rain showerhead
A rain showerhead is arguably the most definitive feature of a luxury shower. Updated tile and storage achieve the high-end look of a luxury shower, but a rain showerhead mounted to the ceiling means you're in for a special treat. The only downside is you'll need a plumber to help you install this option. Nevertheless, the calming, gentle waterfall of water that you end up with is completely worth it.
4. Body jets
This feature goes hand in hand with a rain showerhead. The combination offers a one-two punch of luxury. Again, you'll need a plumber to install the jets, but after experiencing the hydrotherapy you get from these massaging jets, you'll be glad you doubled up on these features.
5. Heated bench
The final step in creating the ultimate shower experience is having a heated bench installed. If your shower already has an unheated bench, you'll understand why radiant heat is so important here. A bench without radiant heat is essentially useless because the last thing you want to do in a nice, warm shower is to sit on a cold bench! By having an electric shower bench mat installed under the tile, you can ensure that the bench is always warm to the touch — never taking away from your relaxing shower experience. To take it a step further, you can even heat the floor of your shower with an electric shower mat. The mats from WarmlyYours are specially designed with a 5-inch hole in the center to allow for the drain. To learn more about shower and bench mats and what sizes are available, visit www.warmlyyours.com.
By adding these five features to your shower, you will create a relaxing but practical space in which to shower every day. Getting ready for work has never been more enjoyable. 
---
Tell us About your Project
Our team of Radiant Experts is ready to help! Just tell us a little about yourself and your project to get started.
---
Did you find this post helpful?
Let us know by giving it some applause.
---
---