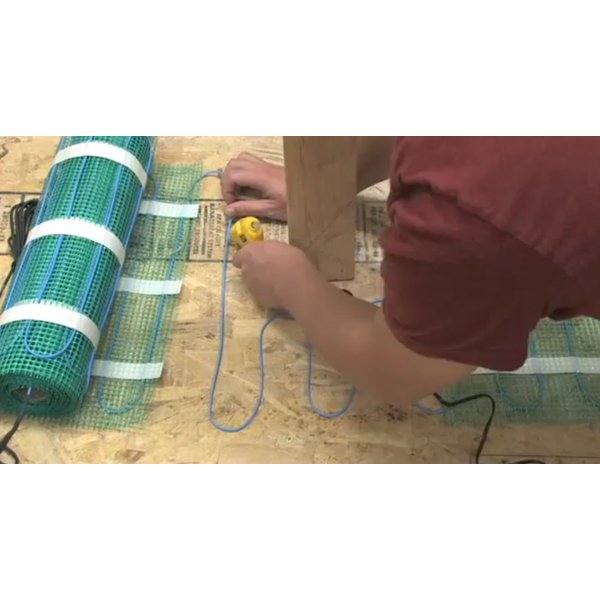 If you're installing a TempZone™ Flex Roll in your home, you know that the cut-and-turn process is pretty straightforward. Just roll out the heating element, cut the mesh when you get to the other side of the room, and turn the roll to continue in the other direction. It's simple. But, what happens when you encounter an obstacle like a pillar or an angled wall? That's when you'll need to know how to free form.
Free-forming means you'll be releasing the cable from the mesh and assembling it to accommodate the obstacle. Below are the steps you should reference when free-forming.
1. Free the cable from the mesh.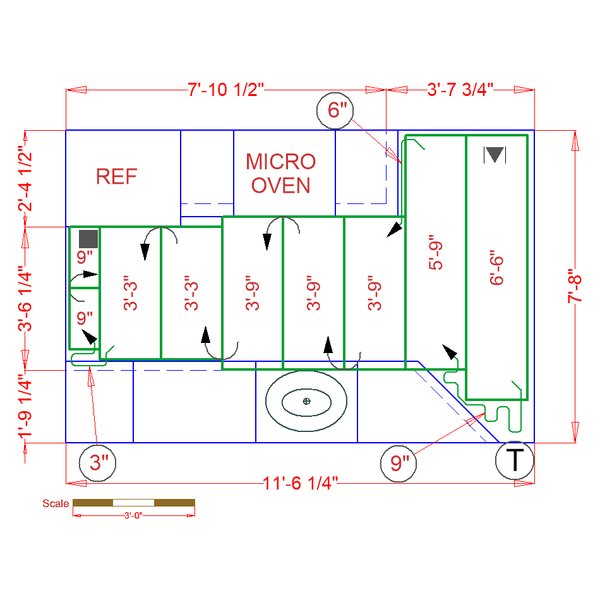 Near the free-form space on your installation plan, you will see a unit of measure with a circle around it. This indicates how much of the fiberglass mesh should be removed. For instance, if your plan specifies 4 inches, you should make two parallel cuts through the mesh located 4 inches apart.
Make your cuts through the mesh (without cutting the cable) according to your installation plan's specifications, and then carefully cut the polyblend thread to remove the cable from the mesh.
2. Secure the cable to the subfloor.
Position the cable on the subfloor and use hot glue or tape to secure it in the pattern shown on your installation plan. Try to maintain the 3-inch spacing between the cable just as it's spaced in the roll.

3. Continue installation.
Once you've secured the cable, continue cutting and turning your TempZone™ Flex Roll to fill the rest of the space in your room.

For more detailed information, you should reference the TempZone™ Flex Roll Twin Installation Manual as well as your custom installation plan. You can also reference the video below for a visual representation.
Additionally, WarmlyYours Radiant Heating has compiled a five-part video series to help walk you through the entire installation process.
Part 2: Installing Your Floor-Warming Roll
Part 3: Ensuring a Good Installation
Part 5: Installing Your Flooring
If you have any questions as you're installing your heating element, you can reference any of the videos above (and even more at www.warmlyyours.com), and you can also speak with our technical support team. They are available 24/7 by phone to answer any of your installation questions. Just give them a call at 800-875-5285. Happy free-forming!
---
Tell us About your Project
Our team of Radiant Experts is ready to help! Just tell us a little about yourself and your project to get started.
---
Did you find this post helpful?
Let us know by giving it some applause.
---
---