The Standard & Poor's/Case-Shiller index has shown a sharp increase in home prices for the nation's biggest cities from April through May of this year, the second gain after seven months of declines!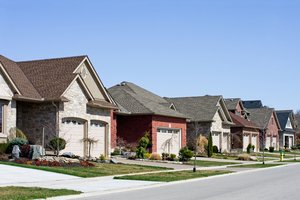 June's data for the S&P/Case-Shiller Home Price Indices has also shown positive for the housing market. The 10-City Composite was up 2.2% and 20-City Composites also increased 2.3% in June over May. The 2.2% rise was also the strongest month-over-month percentage gain in more than a decade.
The Case-Shiller index, created by economists Karl E. Case and Robert J. Shiller, is widely considered the most reliable read on home values. The housing index compares the latest sales of detached houses with previous sales and accounts for factors, such as remodeling that could affect a house's sale price over time.
All 20 of the cities studied saw average home prices rise in June over May and all were by at least 1.0%. Detroit was up the most, increasing by 6.0%, and Charlotte at the low end, increasing only 1.0%. Although it is the middle of a seasonal buying period, the combined positive news coming from both monthly and annual rates of change in home prices is a very promising sign for the housing market.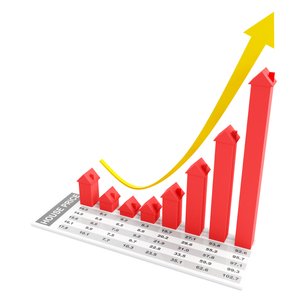 Hopefully, the rise in prices will translate to increased consumer spending and also curb the number of foreclosures by reducing the large amount of homes that won't sell for enough money to pay off the existing loans. Strong demand for distressed home in a few markets, particularly in Phoenix and parts of Florida, has helped firm up prices.
Phoenix showed the best improvement with average home prices in that region increasing 11.5% versus the percentage in May of 2011. There are now 13 cities where the annual rates of change are positive – Charlotte, Cleveland, Dallas, Denver, Detroit, Miami, Minneapolis, Portland, Phoenix, San Francisco, Seattle, Tampa and Washington DC.
Overall, the housing market is showing signs of stability and recovery. It is encouraging to see that all 20 cities and both Composites rose again in June from May this year. With three consecutive months this year showing an increase in home prices at a national level, the improvements are evident in the monthly and annual returns across many markets.
2012 is proving to be a promising year of improvement and recovery in the housing market! There are high hopes that this road to recovery is consistent and continuous!
---
Tell us About your Project
Our team of Radiant Experts is ready to help! Just tell us a little about yourself and your project to get started.
---
Did you find this post helpful?
Let us know by giving it some applause.
---
---