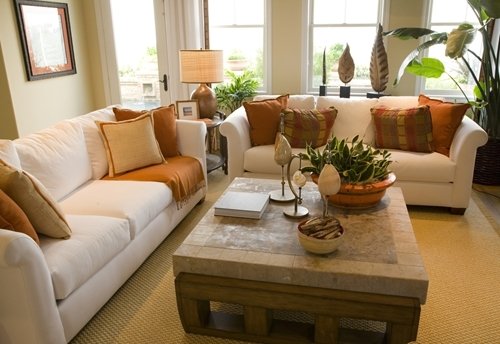 Only a few years ago, it was just homeowners with a special interest in conservation who asked their architects about ways to reduce their carbon footprint. Now, designers are finding many of their clients expect green construction, sustainable materials and energy-saving features to be automatic when they order home renovations.
All-glass additions that were popular pre-recession features, for instance, have increasingly given way to solid construction with large windows and glass doors instead.
The recession not only changed the way people spend money on decorating, but also caused a shift in design styles. All-glass additions that were popular pre-recession, for instance, have increasingly given way to solid construction with large windows and glass doors instead.
"People are not wanting to make expressions of extravagance in the same way," Hugo Tugman of Architect Your Home told The Telegraph. "I am glad to say we have stepped back from the brink of bling."
New Materials Are Embraced
Interior finishes are less flashy now than they were at the start of the 21st century. Stainless steel is still popular, but many home decorators are also incorporating more rustic-looking wood coverings for appliances. Granite has lost favor among some consumers who are again looking at composite materials like Corian.
At the High Point furniture market earlier this year, metal was a predominant material at the country's largest home furnishings exposition. Reclaimed metals were particularly popular in a nod to sustainability, with metal links and metallic hardware as furniture add-ons.
In flooring and other wood construction, people prefer a natural look that doesn't disguise the wood grain as some heavier stains do. Along with sustainably sourced woods, customers have shown a renewed interest in man-made fibers for carpeting rather than higher end silk and wool combinations.
There's also growing use of electric floor heating, which provides energy-efficient and uniform radiant heat that's easily generated by an electric switch rather than baseboards.
Broader Selections
In accents, there's renewed interest in needle-crafted pieces including embroidery, quilting, cross-stitch and needlework for use in soft furnishings. They dovetail well with the vintage styles such as large floral patterns that are reminiscent of the 1930s and 1940s.
However, a vintage flair in bathroom design doesn't have to leave out modern niceties that homeowners rely on to turn bathing into a spa-like experience. Reaching for warm towels straight from heated towel racks makes people feel pampered in lovely surroundings.
Wicker furniture, a front porch mainstay for generations, has renewed popularity inside the home. But for indoor use, designers tend to favor traditional wicker style rather than outdoor furniture that's often shown in water-resistant resin wicker.
With the population growing older, the Times of Northwest Indiana reported that more homeowners are embracing universal design, which takes into account safety and accessibility for seniors who want to "age in place," or stay independent in their own homes.
Colors Galore
On the color front, safer choices in wall colors have become less popular than industrial shades of gray along with more bold accent colors - particularly bright yellow - and geometric patterns in wallpaper.
"At the start of the century, people were terrified of color, but over the last couple of years we have seen them start to use it in big blocks," said Joa Studholme, color consultant at Farrow and Ball.
Window treatments have also become more simplified with blinds and shades often used without the addition of curtains or valances. But a wider variety of some styles like roman shades are also available in a wide range of colors, textures and patterns for the homeowner who wants to devise an individualized look.
---
Tell us About your Project
Our team of Radiant Experts is ready to help! Just tell us a little about yourself and your project to get started.
---
Did you find this post helpful?
Let us know by giving it some applause.
---
---