The recession precipitated by 2008's financial crisis had a wide-ranging, negative impact on the U.S. housing market, decreasing home values across the nation. Homeowners and families looking to sell their houses in the immediate future weren't the only ones affected. Concerns about the weak market caused homeowners to hold back on remodeling or renovation projects, as they worried about their jobs and financial security, as well as uncertainty about future return on investments made in their homes.
Now, as the housing market is getting back on its feet, it's a good a time for many homeowners to break out those remodeling plans they have put on hold.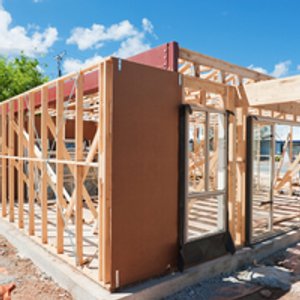 Renewed Strength in Many Markets
In fact, the housing sector's full return to health is nearly complete. Home markets in 52 out of 350 - nearly 15 percent - of the metropolitan areas in the United States had regained the levels of activity they enjoyed prior to the 2008 collapse, according to the National Association of Home Builders' (NAHB) new Leading Markets Index (LMI) released October 7. In some cases, local housing markets have even exceeded pre-recession strength. Overall, the U.S. housing market is operating at 85 percent of normal activity levels.
The housing market's increased strength not only represents general economic recovery, but it also affords homeowners the opportunity to build a new home or renovate an existing one with less fear of long-term financial risk. What's more, the steadiness with which the housing sector has been growing suggests that it will continue to gain strength. As such, now is a great time for homeowners to think about installing a heated driveway or another amenity that has been on the wish list for years. In addition to fulfilling a delayed wish, it can improve a home's resale value and appeal.
New Opportunities in Small Cities, Rural Areas
For homeowners whose dreams extend beyond the walls of their current homes, it may be the right time to start designing their dream homes from scratch. The newly regained strength of the housing sector spells good news for new home construction, particularly in smaller and more remote areas.
"Smaller metros are leading the way to a housing recovery, accounting for 43 of the top 50 markets on the current LMI," noted David Crowe, chief economist for the NAHB. Florence, Ala., and Casper, Wyo., are strong markets, and Midland, Texas, has seen particularly significant growth.
Lower cost of living is a key benefit to building in a rural location. With reduced expenditures on necessities, homeowners have more money available to upgrade or add amenities they want. The extra flexibility in the budget can make the difference between a building a basic, functional bath and creating a total spa experience,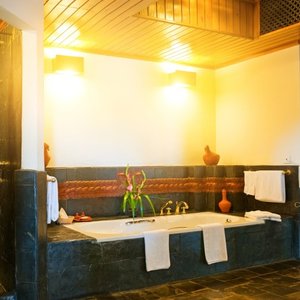 featuring heated tile floors and shower benches, steam showers, and towel warmers.
Greener Choices for the Home
Homeowners heartened by the news of the strengthened housing market might take advantage of the opportunity to invest in green technologies for their long overdue remodeling projects.
Interest in environmentally sound, energy-efficient home systems has become overwhelming. In its survey to determine consumer interest in sustainable living, Green Builder Media reported that the vast majority of respondents (84.3 percent) reported a positive association with the term "green" and want to be recognized as living green. Many feel that they aren't yet doing enough toward that end. More than 90 percent of those respondents said that they wanted to live more environmentally friendly lives. A sizeable portion of that group was already taking action: 66.5 percent reported they have become more environmentally conscious about products and systems for their home in the last two years.
Making energy efficiency a priority is more than a cost-saving strategy for homeowners: it can also be a way to make homes more desirable to future buyers, as the popularity of green living continues to grow. While installing radiant heating or a similar system is certainly an investment, homeowners may find that devoting money and effort to green technologies pays off in the long run.
Sources:
http://www.nahb.org/news_detai...
http://www.greenbuildermag.com...
---
Tell us About your Project
Our team of Radiant Experts is ready to help! Just tell us a little about yourself and your project to get started.
---
Did you find this post helpful?
Let us know by giving it some applause.
---
---