After all the cooking and the dishes are done, while many of us are still lounging around in a tryptophan-induced food coma, there are those restless souls who are already plotting and planning for what comes next…Black Friday.
While some people prefer to sleep in and relax on the day after Thanksgiving, others are up at the crack of dawn or earlier to revel in the thrill of the chase, looking to score the best deals and cross off most of the items on their holiday gift list.
Whether you are a diehard shopper or someone who would rather avoid the crowds altogether, there's no denying that Black Friday has become a commercial and cultural event that—driven by retailers and consumers alike—continues to grow bigger and more brazen each year.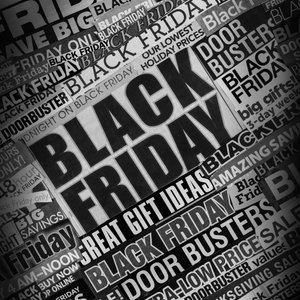 History of Black Friday
While you may be an expert at determining which stores to hit first and where to find the best deals, chances are you may not know as much about the history of Black Friday as you thought you did.
Black Friday, as the opening day of the holiday shopping season, traces its roots back as early as the late 19th century, when merchants looked forward to shoppers visiting their stores after watching Christmas parades held in many cities on the day after Thanksgiving.
In recent years, retailers have been opening their doors earlier and earlier, enticing shoppers with big discounts to bring them into the stores. As the opening times for Black Friday deals moves earlier and earlier—in some cases now starting the night before—the shopping holiday has been putting more and more pressure on Thanksgiving. While this is currently a topic of public debate, it is not the first time that Black Friday, has had an impact on the holiday. Thanksgiving in the U.S. has traditionally been celebrated on the last Thursday of November. However, in years that November has five Thursdays, Thanksgiving is celebrated closer to the end of the month, shortening the Christmas shopping season.
Such was the case in 1939, so under pressure from retailers' organizations, President Franklin Roosevelt moved the Thanksgiving holiday (which fell on November 30 that year) up one week to the second to last Thursday of the month in order to extend the holiday shopping season. Unfortunately, the announcement of the change did not come until October of that year, and resulted in lot confusion across the country. For the next two years, the nation was divided over when to celebrate Thanksgiving. To end the confusion, in 1941, Congress passed a law stipulating that Thanksgiving would be observed on the last Thursday of November, regardless of the effect it might have on the shopping season.
Why It's Called Black Friday
Interestingly and appropriately enough, the name Black Friday is itself a clever marketing ploy. The earliest historical references to Black Friday had nothing to do with the retail extravaganza, but instead referred to the financial collapse of the gold market on Friday, September 24, 1869 . However, few modern Americans even remember this event, and most associate the term with the unofficial kickoff of the holiday shopping season.
While nothing to compare to the throngs of 21st century holiday shoppers, the crowds out shopping in the early 1960s were still substantial enough to cause serious traffic problems. Thanks to the glut of shoppers jamming traffic in Philadelphia on the day after Thanksgiving, frustrated police officers, cab drivers, and others began calling the day Black Friday for all the transportation headaches it caused in the city.
Retailers knew that such a negative connotation was not good for business, so in typical marketing fashion, in the early 1980s, Black Friday was redefined (or rebranded, so to speak) as the day that sales pushed stores from operating at a loss (designated by red ink in the old accounting ledgers) to becoming profitable (indicated by black ink). And, like any other well-spun commercial advertisement, this is the explanation that has gained popular appeal and persists today.
The Biggest Shopping Day of the Year?
Not necessarily. While Black Friday may attract the greatest number of shoppers into stores, it is not necessarily the most lucrative for retailers. Black Friday typically ranks in the top 5 to 10 sales days of the year, but consumers generally spend more money in the final shopping days during the week before Christmas, according to Snopes.com.
Big Savings at WarmlyYours--Definitely!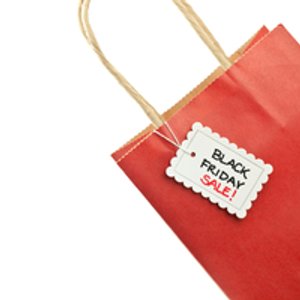 While details surrounding the myth or merit of Black Friday can be debated, there's no arguing that it has become a big commercial event—it even has its own website . Plus, it has spawned additional marketing holidays to attract consumers, including Small Business Saturday and Cyber Monday.
At WarmlyYours, we welcome any reason to celebrate, the more the better. We are offering a promotion from Black Friday through Cyber Monday. Starting at midnight on November 29 through 5:30 PM on Monday, December 2, we are offering two great deals.* If you're looking for a great gift idea for that hard-to-shop-for person on your list who seems to have everything, consider a WarmlyYours Barcelona or Sierra Towel Warmer. Our towel warmers help create a spa-like experience, keeping towels or bathrobes nice and toasty, ready to wrap your loved ones in warmth every time they step out of the shower. All WarmlyYours Barcelona and Sierra Towel Warmers are 25 percent off from Friday through Monday.
And, to keep you cozy and warm all winter long, now's the time to add in-floor radiant heating with WarmlyYours TempZone™ Single 120/240V Rolls at 40 percent off the regular retail price. Order yours this weekend and you'll still have time to install them before the holidays.
Call 800-875-5285 or go to WarmlyYours.com to place your order today! And, when Black Friday rolls around next year, after fighting the crowds and cold weather, you can look forward to warm towels and heated floors to soothe and relax you when the day is done.
*Black Friday through Cyber Monday promotion terms and conditions: Available while supplies last. No coupon code required. Discount automatically applied at checkout. Offer is available in the U.S. and Canada and cannot be combined with other offers or promotions. Orders must be placed online or by phone by Monday, December 2nd, 2013 at 5:30 PM CST in order to qualify for the discount. Excludes shipping.
Sources:
http://mentalfloss.com/article/31581/brief-history-black-friday
http://blackfriday.com/
http://www.archives.gov/legislative/features/thanksgiving/
http://www.snopes.com/holidays/thanksgiving/shopping.asp
http://www.pbs.org/wgbh/americanexperience/features/general-article/grant-black-friday/
http://www.todayifoundout.com/index.php/2011/11/black-friday-history-myths-and-facts/
---
Tell us About your Project
Our team of Radiant Experts is ready to help! Just tell us a little about yourself and your project to get started.
---
Did you find this post helpful?
Let us know by giving it some applause.
---
---