What is radiant floor heating?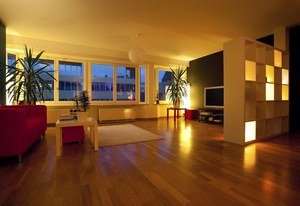 According to a recent study, conducted by the Scientific American, radiant floor heating supplies heat directly to the floor through a variety of energy sources. And, since heat rises, having radiant floor heating can balance the heat's temperature in a room far better than forced-air conventional heating.
The U.S. Department of Energy's, Energy Savers Website provides high-level research on electric energy and radiant heating, and their research shows that radiant heating is more efficient than baseboard heating and has a number of advantages. While using radiant floor heating, there is no energy lost through ducts, and additionally there is flexibility in the energy sources that can be used in radiant floor heating.
WarmlyYours specializes in electric radiant floor heating, which has proven to be energy efficient. We use electric cables that are installed under the floor to produce radiant floor heat. Installing radiant floor-heating can significantly reduce your gas and electric bills, because it does not take nearly as much energy to heat a room or house as a conventional heating system.
Our customer, Noelle Norfolk, has living proof that radiant floor heating in their two-story open family room has saved them energy. They were able to regulate the temperature throughout their entire home and cut their gas bill in half! And, they were able to do this because radiant floor heating is energy and cost efficient. Take a look at their story.
Already have a forced-air conventional heating system in your home?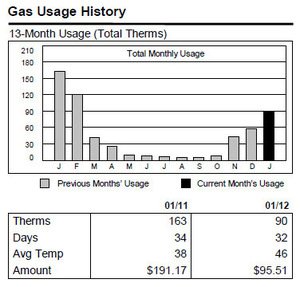 Combining both radiant and conventional heating can also be very beneficial to a homeowner. It can be cost efficient and energy efficient as well because it can cut down on the amount of energy that is being lost when using only a conventional heating system.
Using both radiant heat and conventional heat, you can reduce the use and temperature of the conventional heating system. And, you can even stop using the conventional system altogether in lieu of using radiant heat as a primary heat source. If you choose to combine the systems, you will see an immediate reduction in your gas bills, and will even see a 12 percent annual reduction! To learn whether radiant heat can be used as a primary heat source in your home visit our Heat Loss Calculator.
You can also see how cost effective adding a radiant floor heating system to your project can be by trying our online Operating Cost Calculator. You can run radiant electric floor heating in a large master bathroom for less than $0.16 per day. Experience the efficiency and economy of radiant heat.
---
Tell us About your Project
Our team of Radiant Experts is ready to help! Just tell us a little about yourself and your project to get started.
---
Did you find this post helpful?
Let us know by giving it some applause.
---
---