"Using old paper to make new paper uses 30 to 50 percent less energy than making paper from trees. — Alice Wisler, "Facts About Recycling Paper"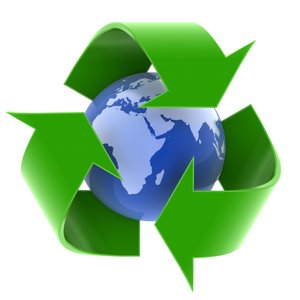 Did you know April is Earth Month? It is celebrated as an extension of Earth Day, held every April 22, which has more than one billion participants around the world. Earth Month (and Earth Day) provides a great opportunity to upgrade or reenergize any sustainable or green initiatives your company may have.
If you don't have a lot of programs in place, one of the easiest ways to be green is to recycle. And paper is one of the simplest, more straightforward items to recycle in your company.
Paper actually makes up 27 percent of municipal solid waste (MSW), more than any other material Americans throw away. But that number is even higher at the office. According to The United States Environmental Protection Agency (EPA), the average office worker generates approximately two pounds of paper and paperboard products every day.
"From mistakes printed on the laser printer, bad photocopies, old memos and reports, to old periodicals, 90 percent of all office waste is paper. With that much paper discarded on a consistent basis, offices are ideal for recycling programs because large quantities of paper can be gathered efficiently," the EPA advises on its website.
Whether in the home or in the office, recycling paper reduces greenhouse gas emissions, conserves natural resources, and saves landfill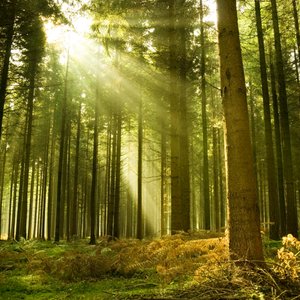 space. Additionally, recycling paper can be one piece in operating a "green business," which in turn can, "save money by reducing garbage bills, give your company a marketing edge as a 'green business' and boost employee morale (employees are happier when they feel they are working at a company that 'does the right thing'), according to http://www.Earth911.com/, a great resource for living a lower-waste lifestyle both personally and at your business.
If you don't already have an office recycling program, the EPA offers these helpful tips for collecting paper in your office in the most efficient / high-impact way:
"Collect the recyclable paper before it becomes part of the trash.
Make it convenient. Consider providing employees with their own paper collection bin by their desks.
Some of the best places to put large collection bins are near copiers, mailrooms, and printers.
Clearly label all collection bins and include slotted lids to reduce contamination.
Separating or combining white and mixed paper: White or cream paper generally has the highest value if collected separately.
Office buildings and universities are most likely to generate enough white recyclable paper to warrant collecting it separately.
Mixed paper, on the other hand, which includes paper of all color and type, is generally of lower value.
Frequency of pick-up: The amount of paper generated over a set timeframe and storage capacity will determine pickup schedule."
Other keys to an office recycling program include picking a person to oversee the program. Successful programs have a leader — or recycling coordinator — to oversee the program from start to implementation, advises www.Earth911.com. This includes getting the recycling bins, determining how everything is recycled, and what company or service will pick up the recycled paper.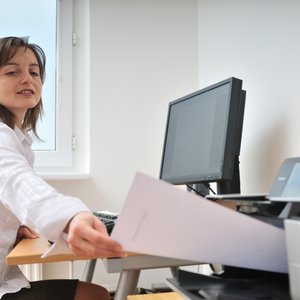 "It may make sense for the person already responsible for overseeing the custodial or garbage contracts to add the recycling program to their list of job duties," advises www.Earth911.com.
The EPA offers a great resource on setting up a paper recycling program, including questions to ask and the logistics required to do it right. Find all the details here.
Here is a sample of the memo put out by the University of Missouri (MU) to help its employees clearly know what paper products specifically to recycle in the office. The program is clear, but voluntary, and it helps decrease the amount of trash, reduce MU's solid waste disposal costs, as well as adding to the longevity of the local landfill.
The effort it takes to initiate a company-wide recycling program, even just with the simple first step of recycling paper, can go far toward your bottom line. It also has a positive impact on the environment, strengthens your company's reputation in your community, and increases the happiness of your employees, who know they work for a company that strives to do the right thing.
At WarmlyYours, we are always looking for new ways to go green. In addition to recycling paper and other materials, we also make an effort to purchase office supplies—paper, cards, pens, and more—made from recycled materials whenever possible. How are you going green in your office or home? Share your ideas with us on the WarmlyYours Facebook page or tweet us at @WarmlyYours.
---
Tell us About your Project
Our team of Radiant Experts is ready to help! Just tell us a little about yourself and your project to get started.
---
Did you find this post helpful?
Let us know by giving it some applause.
---
---