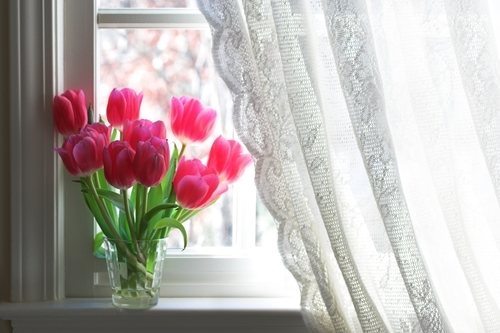 When it comes to home improvement, projects that maximize energy efficiency are on the most desired list of many homeowners.
In fact, a recent survey conducted by the National Association of Home Builders revealed that energy efficient updates ranked highest on the list of must-haves among potential home buyers. Nearly 95 percent of home buyers want energy-star rated appliances, 91 percent want an energy-star rating for the whole home, 89 percent want energy-star rated windows and 88 percent want ceiling fans.
Additionally, data released by the U.S. Department of Housing and Urban Development and the U.S. Census Bureau revealed that nearly one-quarter of all homeowners making improvements to their houses choose projects that will improve the homes' efficiency, such as investing in appliances and equipment as well as installing new windows and doors.
Why opt for efficiency?
Having an energy efficient home is not just for the eco-conscious anymore. Yes, reducing energy consumption is good for the environment, but it also has other benefits, whether you're looking to sell your home or not.
For instance, homeowners who invest in energy efficient products spend less money on heating, cooling and powering their homes. The money they save can now be used for other things, so focusing on efficiency can ultimately help the economy as well as the environment.
Ways to maximize your home's efficiency
Regardless of your budget, there are ways to make your home more efficient.
While some homeowners hire an expert to assess their space and recommend improvements, there are easy online tools that can make this step a do-it-yourself project. For instance, the Environmental Protection Agency offers the Home Energy Yardstick, which is an easy-to-use worksheet available online that can give you an insight into your energy consumption and ways to improve it.
A common way to improve a home's efficiency is to insulate and weather-proof it. This ensures the heat stays in during the winter and out during the summer, thus reducing the amount of money you spend heating and cooling the space. Installing new doors, windows and skylights can also help "seal" a home and make it more efficient.
Additionally, investing in more efficient heating and cooling systems can have a big impact. Whether it's a new furnace, hot water heater or radiant floor heating system, a one-time investment can result in significant savings over time.
There are also less expensive ways to reduce your energy consumption. According to BPT News, unplugging appliances and electronics when they're not being used can reduce the amount of electricity you consume.
Like this post? Subscribe for regular updates
Make sure you don't miss out on the latest news in radiant heating by subscribing to our blog. We'll send you an email with links to the newest posts from WarmlyYours.
We won't share your information and you can unsubscribe at any time with a single click.
---
Did you find this post helpful?
Let us know by giving it some applause.
---
---