Spread out along the basin of Nevada's Mojave Desert and surrounded by mountain ranges on all sides, Las Vegas is a resort city famous for its buzzing energy, 24-hour casinos and endless entertainment choices. Over 4 miles long, the Strip is its focal point winding through the heart of Vegas and lined with elaborate theme hotels such as the pyramid-shaped Luxor and the Venetian, complete with Grand Canal; luxury resorts including the Bellagio, set against a backdrop of spectacular fountains; and countless casinos.
Las Vegas' winters are short and the season is generally mild. December, the coolest month, averages 47.7 degrees Fahrenheit (8.7 degrees Celsius). Temperatures reach the freezing mark approximately 16 nights of the year. Even so, flooring can get pretty cold in warmer climates like Vegas where the temperature dips in the evening. An affordable solution to take the chill away from cold tile or stone flooring is to add radiant floor heating when planning your next remodeling project. 

Las Vegas Living Room Enhanced with Electric Floor Heating
Away from the frenetic activity and glitz of the city, these Las Vegas homeowners wanted to add underfloor heating to their living room remodel since it was both a family gathering place and where they frequently entertained guests. They purchased a WarmlyYours TempZone™ cable floor heating system to keep the space comfortably cozy during the evening when temperatures in the desert cool down. The system fills 117 square feet of floor space and cost just $700.00, which equates to just under $6.00 per square foot. (see floor plan)

In addition to the low cost of materials, operating the in-floor heating is also inexpensive. According to WarmlyYours' Energy Use Calculator, it only costs 73 cents a day to heat this living room for eight hours. Annually, that comes out to just $30.55, based on WarmlyYours' Heat Loss Calculator. Another bonus is that the floor heating system can be the primary heat source for this room, so there won't be any additional heating bills, both an energy and cost savings.
Side-by-side Radiant Heating Options with Free Instant Quote Tool
 To find out how much it would cost to heat your living room or any other room in your home, please check out WarmlyYours' free Instant Quote Tool online. By inputting some basic information such as square footage of the room and flooring type, you'll receive a side-by-side comparison of the radiant heating options for your room, including how much each one costs.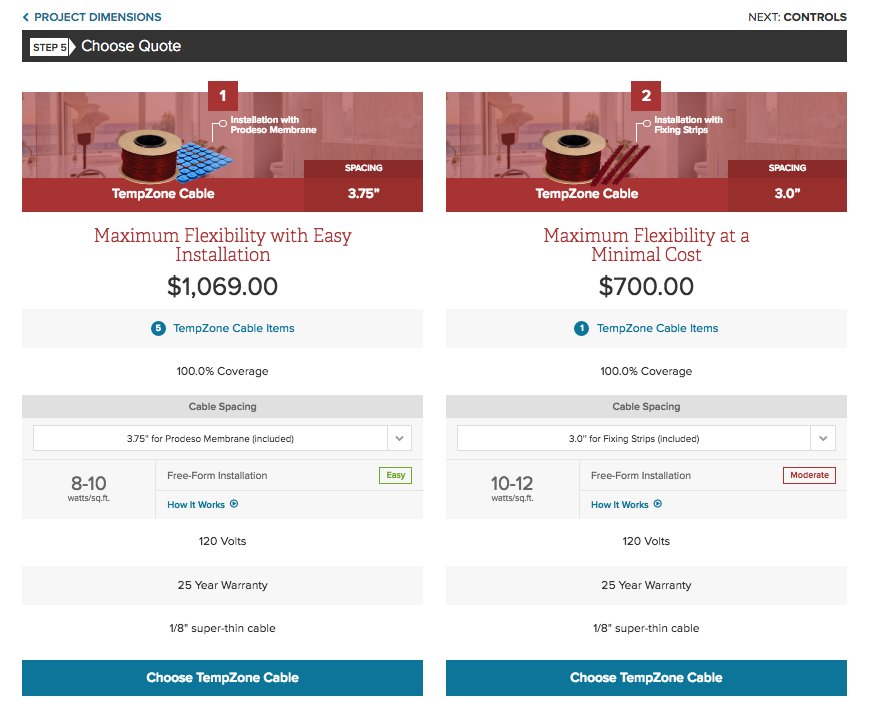 Although these Las Vegas homeowners chose the TempZone™ cable option, the comparison shows their chosen option along with another alternative utilizing TempZone™ cable with the Prodeso membrane as noted. You pay substantially less for the second cable option (without Prodeso) because the installation takes a little longer. 

Free Installation Plan Helps You Start Smart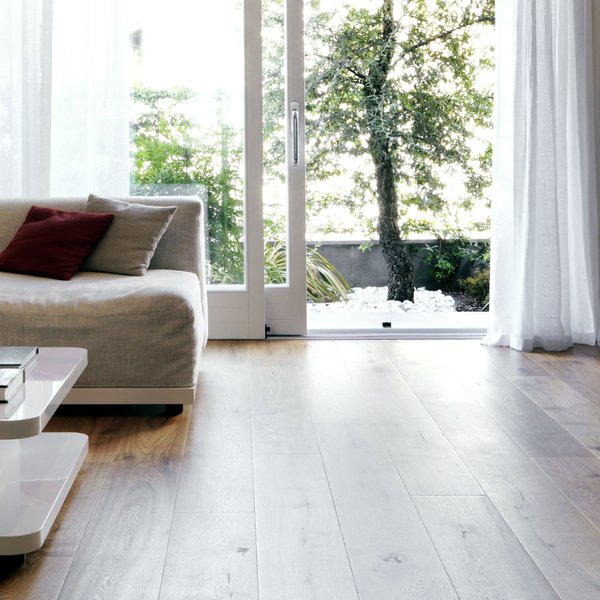 In addition, the SmartPlan™, our free custom installation plan, will specify all the applicable information you will need to get your project smoothly underway. To obtain a custom installation plan for your room, you can submit a floor plan online, or send it to your account manager via email (sales@warmlyyours.com) or fax at (800) 408-1100.

If you have any questions, there are several ways to reach us. 1) Simply call us at 800-875-5285, 2) live chat us at www.warmlyyours.com, or 3) email us sales@warmlyyours.com. When you are ready to install your floor heating, our technical support experts are available 24/7 at 800-875-5285. For more information on all our radiant heating products, visit our website at www.warmlyyours.com. 
Whether you live in Las Vegas or another city that could use some radiant heat, WarmlyYours has the solution tailored to meet your needs.
*Las Vegas Skyline at Night - Photo by men2za at Morguefile.com.
---
Tell us About your Project
Our team of Radiant Experts is ready to help! Just tell us a little about yourself and your project to get started.
---
Did you find this post helpful?
Let us know by giving it some applause.
---
---