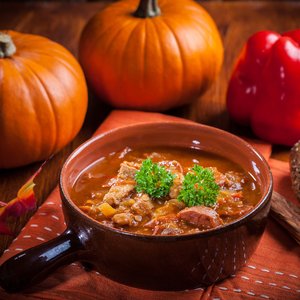 While everyone is getting inundated by recipes using pumpkin, munching apple spice doughnuts, crunching through fall leaves, and planning Halloween costumes, The Federal Reserve Board is busy with some crunching of its own — numbers that is. It expects a solid second half of the year, with the momentum continuing into 2015. The economy is expected to expand by 3% or more annually the rest of this year, which is a welcome prediction after a slow start to the year. But WarmlyYours Radiant Heating isn't about "solid" growth. Instead, in the third quarter (Q3) WarmlyYours outpaced the industry, reporting expansive growth in major metropolitan areas around the country and notable increases in key product categories, including snow melting systems and a variety of flooring types and rooms for electric radiant heating systems, according to its "WarmlyYours Radiant Heating Q3: 2014 Industry Report."
Growth Builds Momentum
The latest reports strongly point to a solid finish to 2014. American manufacturing activity hit its highest level in nearly three and a half years in August and construction spending rebounded in July, providing positive signals for a strong third quarter economy.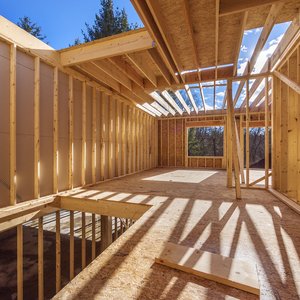 "Things continue to fall into place for our view that growth should accelerate in the year's back half," said Dan Greenhaus, chief strategist at BTIG, an institutional brokerage firm.
A report from the Commerce Department carried the same positive tone, showing construction spending had increased 1.8% in July to its highest point in five and a half years. This was the largest monthly gain since May 2012.
Private construction advanced 1.4% to its highest level since November 2008.
"Since early summer, builders in many markets across the nation have been reporting that buyer interest and traffic have picked up, which is a positive sign that the housing market is moving in the right direction," said NAHB Chairman Kevin Kelly, a home builder and developer from Wilmington, Del.
That contributed to an increase in builder confidence in the market for newly built, single-family homes, which rose for a fourth consecutive month in September to a level of 59 on the National Association of Home Builders/Wells Fargo Housing Market Index (HMI). This latest four-point gain brings the index to its highest reading since November of 2005.
Growth In Flooring Markets
According to estimates from Catalina Research, U.S. floor covering market sales have increased almost 14% between 2011 and 2013. According to Catalina Research's estimates, vinyl sheet and floor tile was up 26% , ceramic tile rose 20% ,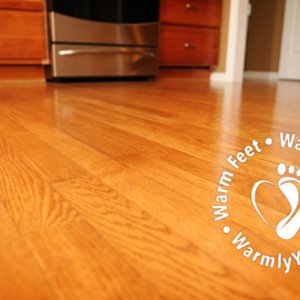 and hardwood flooring improved 19%.
These numbers were reflected in WarmlyYours Q3 numbers. Sales in Q3 for Engineered (nailed) wood flooring installations increased 61% in sales revenues compared to Q3 2013, and Wood (nailed) flooring rose an additional 34% compared to Q3 2013 numbers. Sales of laminate (click together floating) floors also improved a notable 46% over Q3 2013 numbers as homeowners seemed to find new appreciation for the "love-it-or-hate-it" flooring type.
"Homeowners are truly exploring the potential of this product category and opening up to new possibilities in the home beyond tile," said Julia Billen, founder and president of WarmlyYours. For more on the possibilities of laminate, read 3 Ways Radiant LVT Floors Give You The Best of Both Worlds."
Growth In Remodeling
Homeowners continue to choose remodeling over moving, which indicates a healthy remodeling market to close the year.
For 2014, the Leading Indicator of Remodeling Activity (LIRA) projects annual gains in home improvement spending of 9.9% with annual growth slowing to 7.0% in the first quarter of 2015.
Fitch Ratings also released an optimistic forecast that spending on home improvement projects would grow by 6% both this year and next. Gains in home prices and home sales last year into this year will drive that growth, Fitch Ratings shared.
Fitch Ratings projects the home improvements product market to grow from $289.7 billion in 2013 to reach $307.1 billion this year and $325.5 billion in 2015.
"There are indications that homeowners, although still cautious, are somewhat more willing to undertake larger discretionary projects and purchases," the company's report stated.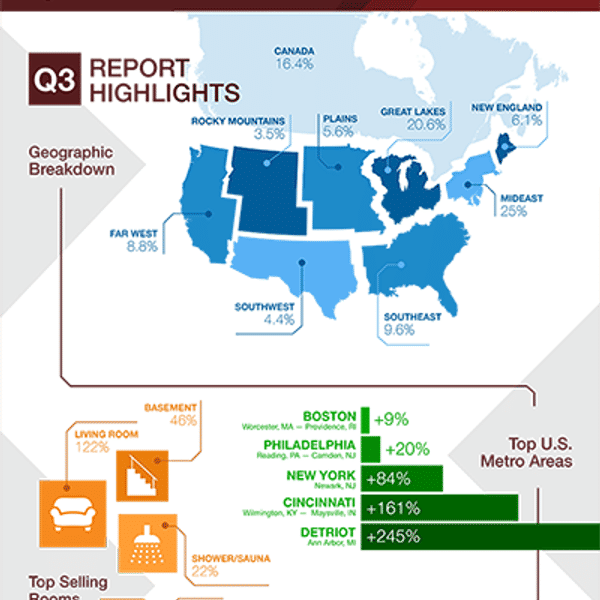 Liza Hausman, vice president of Community for Houzz, said, "Significantly more homeowners on Houzz are able to fund their remodeling projects this year compared with last year, and we see them investing to create a home that meets their needs now and for the long-term."
Funding for remodeling and even mortgages is still a challenge, but it does show signs of easing up to help support growth.
Growth Beyond The Bathroom
Houzz reports bathrooms and kitchens are the most popular renovation projects again this year, with 26% of respondents planning a bathroom remodel or addition, and 22% planning a kitchen remodel or addition in the next two years.
While these rooms remain strong at WarmlyYours, homeowners also expanded the comfort of radiant heating to rooms beyond the bathroom. In Q3, living rooms (122%), offices (61%), and basements (46%) all showed strong improvement over Q3 2013 numbers.
The most impressive growth, however, was reserved for snow melting systems in the third quarter. WarmlyYours reports that the sale of snow melting heating grew at an astonishing rate of 208% in Q3 as homeowners anticipate the upcoming winter.
Throughout the year, WarmlyYours has continued to produce notable growth and Q3 was no different. Find all the details in the "WarmlyYours Radiant Heating Q3: 2014 Industry Report," available in its signature fun, easy-to-read infographic format. Click here to see the full report.
As the fall season begins and 2014 winds to a close, the company will continue to share its innovative solutions in radiant heating technology with homeowners across the country, spreading warmth, comfort, and functionality into the fall season and beyond. For more on WarmlyYours' wide range of products and services, visit www.warmlyyours.com.
Sources:
http://www.nytimes.com/2014/09/03/business/economy/manufacturing-and-construction-data-point-to-growth.html?_r=0
https://www.houzz.com/press/92/Home-Remodeling-Trumps-Moving--Houzz-Survey-Finds
http://www.ctasc.com/Resources_and_Links/Economic_Forecast/
http://www.jchs.harvard.edu/research
http://www.remodeling.hw.net/benchmarks/economic-outlook-rri/fitch-home-improvement-spending-to-rise-6-in-2014-2015_o

---
Tell us About your Project
Our team of Radiant Experts is ready to help! Just tell us a little about yourself and your project to get started.
---
Did you find this post helpful?
Let us know by giving it some applause.
---
---