The days of dial-up Internet are long gone. Now, people can instantaneously connect to the Internet using Wi-Fi at home, at a café and even on an airplane. In fact, it's rare to walk into a room nowadays without seeing a smartphone or tablet.
Within the next decade, more than 80 billion Internet-connected devices will be in use, according to research firm IHS. By comparison, fewer than 20 billion Internet-connected devices were in use last year. This includes "smart" thermostats and home automation systems that wirelessly connect to the Internet to offer convenience to consumers.
As reported in "The News" magazine, annual shipments of remote-controlled thermostats will quadruple between 2013 and 2017, according to IMS Research data. These thermostats allow consumers to adjust the temperature of their home from any location using a smartphone or tablet. Many of them also have the ability to report out on energy consumption, alert the user when updates are available and more. This latest technology offers homeowners the convenience they seek.

Wi-Fi and Radiant Heat
So how is this convenience impacting the radiant heating market? Believe it or not, many of these convenient "smart" thermostats can integrate with radiant floor heating! Using third-party integration kits, homeowners can control their heated floors from anywhere, merging convenience and comfort.


WarmlyYours integration kits are available in 120- and 240-volt options, with or without floor sensors. To determine which kit is right for your home, you should first make sure that the thermostat has the ability to integrate with a floor-heating system. If you are unsure, you can contact WarmlyYours at 800-875-5285 to find out.

Then, you should identify the voltage of your floor-heating system. For instance, if your in-floor heating system is 120 volts, you should purchase a 120-volt integration kit, and if your floor-heating system is 240 volts, you should purchase a 240-volt integration kit. However, you'll also want to know if the thermostat you're integrating with senses ambient (air) temperature or floor temperature. If the thermostat only senses ambient temperature, you would want our Basic Integration Kit; but if the thermostat has the ability to display the floor temperature, you'll want our Integration Kit Plus because it includes a floor sensor.
The Nest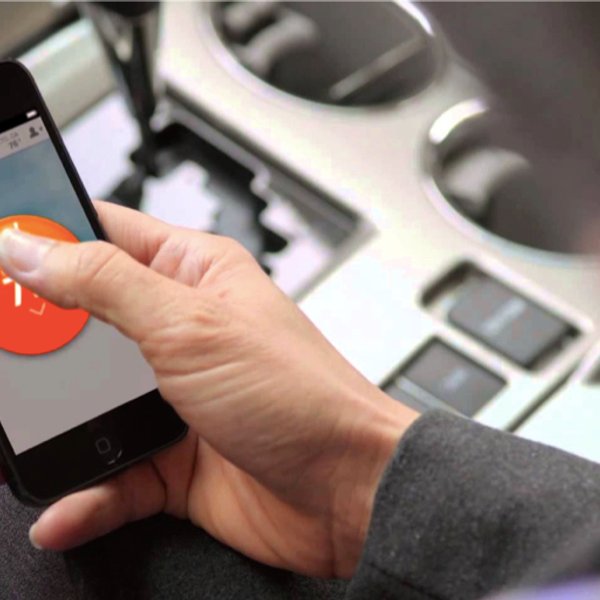 Perhaps the most popular thermostat with which WarmlyYours floor-heating systems can integrate is the Nest Learning Thermostat. The Nest encourages homeowners to save energy by showing a green leaf on the screen when they select a temperature that saves energy. It also features an Auto-Away function, which turns the thermostat down when no one is home. Finally, the Nest is known for its Auto-Schedule feature, which learns your schedule and what temperature you prefer. The thermostat then programs itself within about a week. By programming itself according to the homeowner's schedule, Nest is able to save 20 percent on a heating and cooling bill that otherwise would have been wasted with a thermostat that hasn't been programmed, according to Nest.


When used in conjunction with an electric floor-heating system, the Nest displays the ambient room temperature, which factors in the heat coming from the heated floors. As a result, it will turn the floor-heating system on and off as needed to maintain the desired ambient temperature. The ambient temperature will display whether you're using electric floor heating alone or in conjunction with another heating system.
To determine if your room is a candidate for using electric floor heating as a primary heat source, check out our Heat Loss Calculator.
Home Automation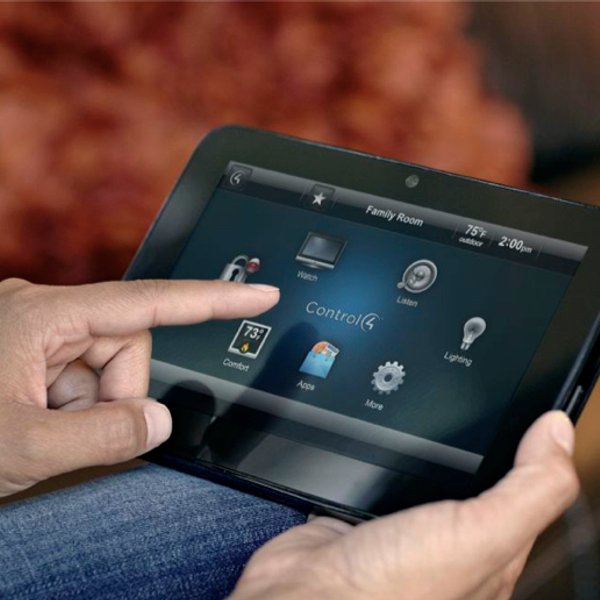 WarmlyYours electric floor heating can also integrate with some home automation systems, which are growing in popularity in the United States. According to ABI Research, global revenue from home automation systems is expected to grow at a compound annual growth rate of 21 percent to $34 billion by 2020, led by the North American market. This growth can be attributed to the increased affordability of the systems as well as growing simplicity of smartphone and tablet integration.


Home automation systems allow homeowners to control multiple electrical devices in a home from one device. Some of the most popular systems that integrate with WarmlyYours electric floor heating include Crestron and Control4. These home automation systems offer customizable control over lighting, climate, entertainment and security via a remote control, which could come in the form of a smartphone, tablet or web interface. They also offer special settings to help residents wake up each morning, shut down the house while they're away, and more. For example, homeowners can set their system to open the blinds, adjust the temperature, turn on the lights, turn on the coffee maker, and turn on their favorite music every morning at 7 a.m., to help ease them into their day.
To integrate with these systems, a radiant heating integration kit simply has to be connected to a low-voltage thermostat, which then integrates with the home automation system.
Plug-in Solution
For the simplest Wi-Fi option, homeowners can turn to the Plug-in WiFi Switch to control any plug-in devices. Although that won't help you with floor heating, it will be useful in a room with a plug-in towel warmer or radiant panel.
The switch works by plugging into a standard outlet, with the appliance then plugged into the switch. Once the switch is turned on and the user has downloaded the "My Leviton" app from the Google Play store or the Apple App store, they will have the ability to control the appliance from anywhere using their mobile device.
The switch uses the homeowner's home Wi-Fi network to integrate with a smartphone or tablet. As long as the mobile device has access to the Internet or a 3G or 4G connection, the homeowner will be able to control their device from anywhere. Plus, the switch integrates with the IFTTT service, which stands for "if this then that." 
The Plug-in WiFi Switch is compatible with our plug-in Infinity towel warmer, which features 10 bars and a brushed stainless steel finish; our Barcelona towel warmer, which has eight bars and boasts a freestanding design; our Elements towel warmer, which has four bars and a serpentine design; and our Studio towel warmer, which has six bars and a polished stainless steel finish. It also is compatible with our new line of plug-in Ember radiant panels, which can be mounted to a wall or ceiling to provide additional warmth in a room.
In today's day and age, technology knows no limits. As convenience and comfort continue to climb in popularity, it will be interesting to see how the radiant heating market is impacted.
For more information, visit www.warmlyyours.com.

Sources:
http://press.ihs.com/press-release/technology/ihs-identifies-technologies-transform-world-over-next-five-years

www.achrnews.com/articles/123561-study-wireless-thermostats-to-quadruple-by-2017

www.abiresearch.com/press/smart-home-automation-system-revenues-to-hit-us34-/

---
Tell us About your Project
Our team of Radiant Experts is ready to help! Just tell us a little about yourself and your project to get started.
---
Did you find this post helpful?
Let us know by giving it some applause.
---
---