Although it might not seem necessary to heat your garage like you heat your home, it's actually a very smart idea that more and more homeowners are adopting. When you heat your garage, you extend your living space. Now, the garage is elevated from a place to park your car to a functional space that allows you to work on your car, personal hobbies, finish home repair projects, and even conduct band practice in complete comfort.
Heating up cold concrete
If you are building a new home or planning a garage addition, it's well worth investing in an electric radiant slab-heating system to warm up that cold concrete floor. An electric slab-heating system is embedded in freshly poured concrete in order to warm the entire garage, keeping you comfortable whether you're changing the oil in your car or working on a pet project. Unlike space heaters, electric in-floor heat radiates up from the floor, warming the people and the objects in the space. And it's both safe and quiet. Best of all, the operating cost is much lower than you might expect because the heat is more efficient, allowing you to turn the thermostat down. To find out what your daily operating cost would be, check out WarmlyYours' Energy Use Calculator.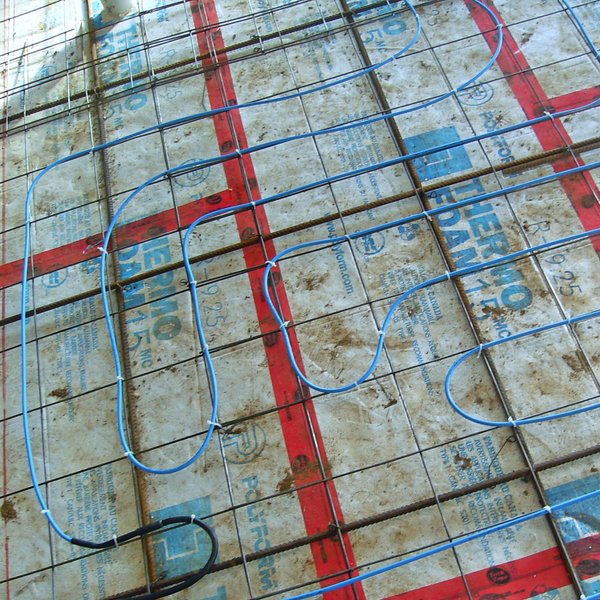 WarmlyYours slab-heating systems come in both mat and cable formats. The mats deliver 20 watts per square foot and are ideal for quick and easy installation, while the cable systems provide maximum installation flexibility at a lower price. Using slab-heating cable delivers the same wattage as a mat but offers increased layout flexibility for rooms of any shape or size.
Both the mats and cables can be controlled by using a standard room thermostat with a floor sensor. Whatever format you choose, it's highly recommended that a concrete contractor or electrician install the floor-heating system within the freshly poured concrete.
If you're ready to consider heating your new garage, you'll need to get a quote for your slab-heating system by checking out the WarmlyYours Instant Quote tool. This easy-to-use tool identifies the products you'll need and their costs so that you can get your project started right away. You can also contact your account manager at 800-875-5285 or sales@warmlyyours.com to get a custom installation plan.
Beyond the Garage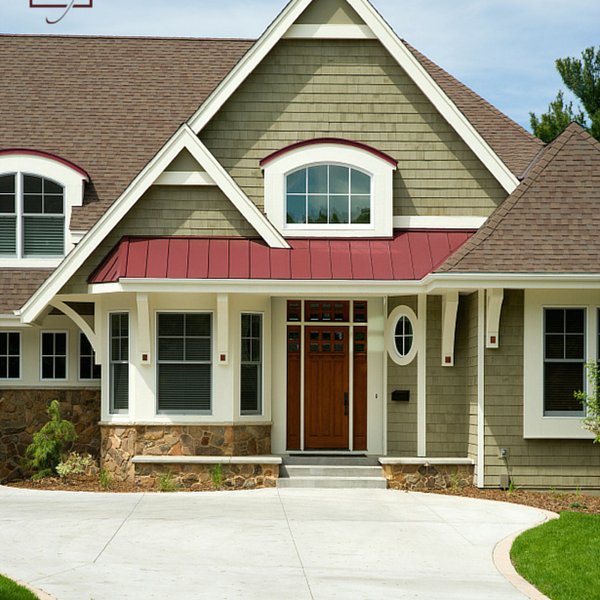 Concrete is the most common flooring choice for garages. However, because concrete is very durable and highly versatile, it can be used in many different ways. For instance, concrete has gained popularity in a stamped format for patios and concrete driveways.

Once you've enjoyed the comfort and convenience of a heated garage, you may want to extend the benefits of radiant heat to your driveway with a snow-melting system. Like slab-heating systems, snow-melting systems also come in both mat and cable styles to suit your unique project and budget. Basically, the systems work by allowing the concrete to absorb the heat generated by the heating elements below, helping the ice and snow to melt and eliminating the need to shovel, plow or salt. Imagine never having to shovel your driveway again!
From indoors out, WarmlyYours has an answer to your cold concrete. For more information, visit www.warmlyyours.com.

Sources:
www.everything-about-concrete.com
www.everything-about-concrete.com/radiant-floor-heating.html

Related articles:
www.warmlyyours.com/posts/floor-heating--How-to-Choose-the-Ideal-Slab-Heating-System-Part-4-1164
www.warmlyyours.com/posts/basement-remodeling--How-to-Heat-on-a-Slab-1151
www.warmlyyours.com/posts/warmlyyours-blog--Radiant-Heat-From-Top-to-Bottom-Inside-and-Out-997
www.warmlyyours.com/posts/warmlyyours-blog--Extreme-Temperatures-No-Problem-for-Radiant-Heat--991
---
Tell us About your Project
Our team of Radiant Experts is ready to help! Just tell us a little about yourself and your project to get started.
---
Did you find this post helpful?
Let us know by giving it some applause.
---
---