Thanks to concrete, residential and commercial properties around the world are safely supported. However, the same concrete that brings structure to a building is often responsible for creating a cold, damp living environment. For a homeowner, this often means that a basement is not utilized to its full potential. It might be used for storage instead of offering an additional level of living space for a family.

To warm up a basement, you could install carpet to help insulate the space. However, that won't heat up the area. Instead, you should turn to radiant concrete floor heating to warm up that cold concrete slab.

In the United States, you can heat under carpet using a floor-warming roll or mat made from reinforced, laminated aluminum foil with cable spaced 2 inches apart. However, many people turn to popular tile, stone and vinyl flooring options with electric floor heating installed underneath. These materials would typically add to the cold feeling of a basement, but with electric radiant heat, they offer an upscale way to warm up a room.
Warm Flooring, Warm Basement
According to a bobvila.com article, ceramic tile is "the Cadillac of basement flooring," because it is unaffected by water or water vapor, which can often enter the basement through the concrete. Likewise, glue-down vinyl tiles or planks are water resistant, which is ideal in a basement.
When you think of vinyl flooring, you might picture vinyl tiles from the 70s, featuring bright geometric patterns. Today, there is a new breed of vinyl called luxury vinyl tile or LVT.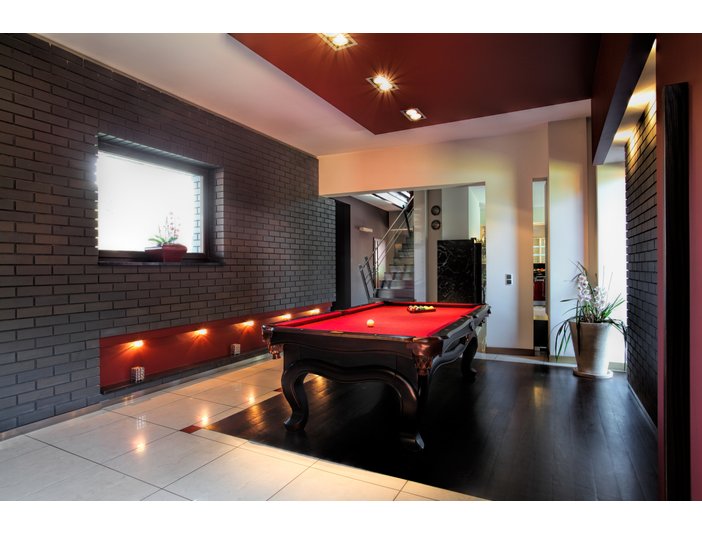 "Today's products can emulate the look of wood, ceramic or stone rather convincingly," states the bobvila.com article.

Whether you decide to install tile, stone or vinyl, you know your floor will be safe from potential water damage. But, if you install radiant floor heating on top of the slab and underneath the flooring surface, how can you ensure that the heating element is protected? Enter underlayment.
Radiant Floor Heating Concrete Slab Insulation
CeraZorb® is a 3/16-inch (5-mm) thin synthetic cork underlayment that is highly recommended when installing a floor heating system over an existing concrete slab or under tile and stone. CeraZorb® acts as a moisture-resistant barrier that does not absorb water or swell under the effects of heat or cold weather. The synthetic cork underlayment will not rot and is impervious to mold and mildew. That means your electrical heating element will be protected from any potential water leakage from the concrete.
When CeraZorb® is used in conjunction with our TempZone™ electric radiant floor-heating system, the underlayment also enhances heat and sound insulation and increases proper heat distribution that results in cost effective operation. Plus, the underlayment helps to prevent cracks in the flooring surface, which is especially important with tile and stone.
CeraZorb® was also designed to be easy to install. It comes in 4- by 2-foot sheets so that it will install flat against the concrete, without any curling or memory, as you would get with rolls of insulation.
How to Install Radiant Floor Heating in Concrete
For new-construction homes, there is yet another way to heat up a cold slab, and it starts before the concrete has even hardened.
Slab heating mats and cables can be installed directly in the concrete when it is being poured. Offering 20 watts per square foot, the slab heat mats are ideal if you'd like concrete to be the final flooring surface. In a basement, you might employ trendy finish floor like stamped, polished or stained concrete floors with radiant heat installed within.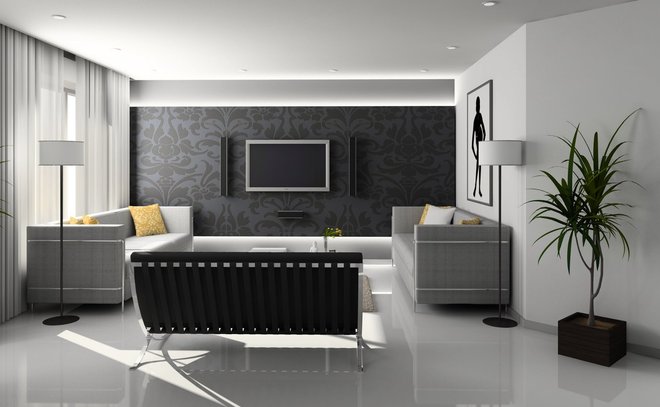 Here are the steps for installing slab heating cables or mats:
Step 1: 
Pull out your custom installation plan and identify where the thermostat should be placed. The first thing your electrician should do is install the thermostat and its junction box as well as any relay panels, if necessary. Your electrician can decide which electrical rough-in kit is appropriate for your home.
Step 2:
Using a digital ohmmeter, test the heating element's ohm value between the two conductors (yellow and black for 120V, red and black for 240V systems) and verify that value with the value on the product's CSA tag. Also, test the heating element with a megaohmmeter between each conductor and the yellow/green ground wire, one at a time. The 500 VDC megaohmmeter tests for insulation resistance between the conductors and the ground and should read infinite, or OL.
Step 3:
The concrete installer should spread and tamp down at least 8 to 12 inches of crushed rock aggregate. On top of that, 2-inch polystyrene insulation (or better) must be installed. This insulation should also be placed vertically around the perimeter of the slab to prevent heat loss from the edges. Finally, heavy-gauge wire mesh or rebar should be used for reinforcement. Wire chairs or concrete pavers can be used to prop up the wire mesh or rebar.

Step 4:
Using plastic cable ties, the electrician should attach the temperature sensor and heating cable/mat to the wire mesh per your custom installation plan, being sure to avoid any overlapping, touching or crossing of heating wires. Install the sensor at the same depth and midway between the two heating wires. Once this is done, the heating cable and sensor should be tested with an ohmmeter and then inserted into a metal or other approved conduit that goes from the floor to the junction box in the wall. The sensor wire should be run to the controller in a separate conduit from the heating wire cold leads. Never run the sensor wire next to, or above or below, a heating wire.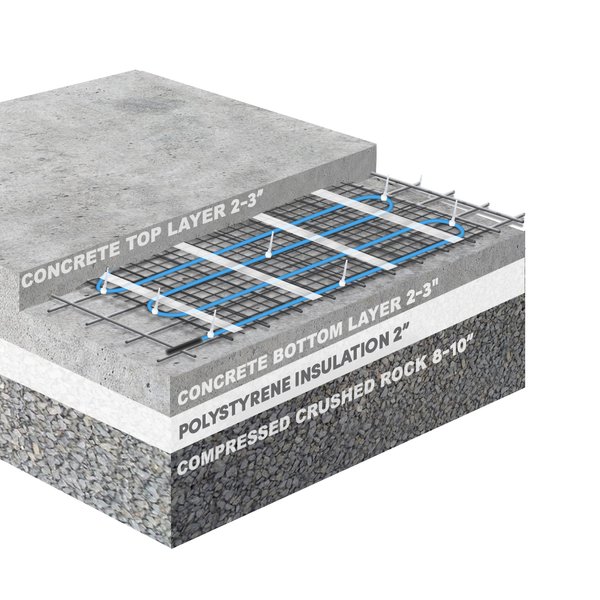 Step 5:
Now that the heating element and sensor are installed, the concrete installer can finish pouring the slab. The installer should pour 4 to 6 inches of concrete to bury the heating element, leaving it 2 to 3 inches beneath the finished concrete surface. Continue to test the cable with an ohmmeter during the pour. 

Step 6:
The electrician should test the heating element and sensor with an ohmmeter and megaohmmeter one more time. Be sure to enter the results on your warranty documents.

Step 7:
Once the concrete has fully cured, the electrician can complete all of the wiring for the thermostat, junction box and relay panel, if needed. Breakers should be turned on, and the system should be activated to allow the electrician to check the amp draw of the heating element. If everything is in working order, you're done!  
For full installation instructions, please consult WarmlyYours's Slab Heating Installation Manual. Additionally, if you have any questions or issues during installation, feel free to give the WarmlyYours technical support team a call. They are available 24/7 at 800-875-5285 for your convenience. 
Please note that if you'd like to install another floor covering over the concrete, however, you should embed slab heating cable spaced 5 inches apart within a freshly poured concrete slab. The lower watt density of this cable allows you to add a floor covering of your choice installed on top of the concrete. The benefit of heating on a slab with cable is that the flooring can be removed or replaced at any time without impacting the radiant heat. If you installed tile over TempZone™ radiant heat in a bathroom, for instance, and you wanted to replace the tile, you would need to tear out the radiant heating as well because it's adhered to the tile with thinset.

However you choose to heat your slab, the addition of radiant heating will turn your space into a comfortable retreat all year round.
Curious about heated concrete floor cost? Use our Radiant Floor Heating Quote Builder to get an instant estimate for how much radiant concrete floor heating would cost for your own project. 
---
Tell us About your Project
Our team of Radiant Experts is ready to help! Just tell us a little about yourself and your project to get started.
---
Did you find this post helpful?
Let us know by giving it some applause.
---
---