If you like this post you'd love our live webinar 'Ask Us Anything: Why Your Floor Is the Boss'.
How does it start? 
You find our website. And you realize that a floor heating system can give you not only comfort, but also just what you need to survive in the wintertime. So, you decide to get your floor heated. But you don't know what your floor needs. We have different options for a variety of floor personalities and you don't want to pick the wrong system. If this is one of your worries, then this guide was written for you. 
Being new to the radiant heating world doesn't have to be overwhelming. Thinking about voltage and amperage might not be a part of your daily life, but it's not as hard as you imagine. All you have to do is listen to your floor. Your floor will help you ask the questions you need in order to get going on your project. 
1. What kind of floor type do you plan on installing?
Your floor will dictate what kind of heating system you will use. If you are pouring a new concrete floor, you should use our slab heating system. If you are working with laminate, floating wood floors in the United States or Canada, or carpeting in the United States only, you should use our one of our Environ systems. 
On the other hand, if you are working with tile, stone, vinyl or hardwood, you will want to use one of our TempZone systems, like many of our customers. In fact, last year, 85 percent of the floors WarmlyYours heated were marble, tile or stone.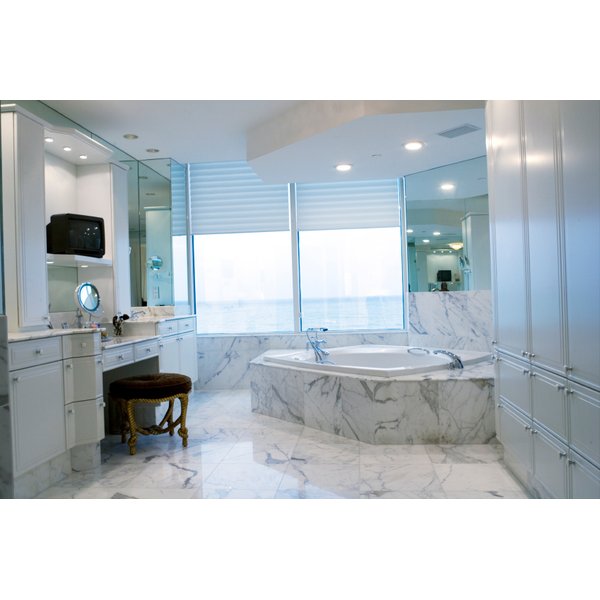 2. What kind of room will your project be?
 The next step is to decide what kind of room you want to heat. Every space of your house is special. For example, bathrooms have different needs than kitchens. A heated bathroom floor could save you from a cold shock after a shower; or a heated floor in your kitchen will give you the perfect atmosphere to cook as a determined, if not terribly practiced, chef. 
3. What are your heating expectations?
Now we want to think about what kind of heating you want in your room. Layouts and functions play a decisive role here. Each one of our TempZone products satisfies a specific need. Let's take a look:
They are ideal for full-coverage spaces. The reason is simple. They can be cut and turned to accommodate most room designs. 
TempZone Easy Mats
If you want to heat only specific areas, like high traffic pathways, TempZone Easy Mats are the best choice. They are perfect for spot heating.  For example, your easy mat would be a great fit in front of your sink or shower. 
TempZone Custom Mats
They are ideal for unique layouts. TempZone Custom Mats were made for you. 
TempZone Cable
The TempZone Cable gives you flexibility and freedom. If you want the easiest way to get full-coverage this would be your choice.
TempZone Shower Mats
This is a way to get your shower warm before you even turn it on. You shower will be ready for you when you jump in.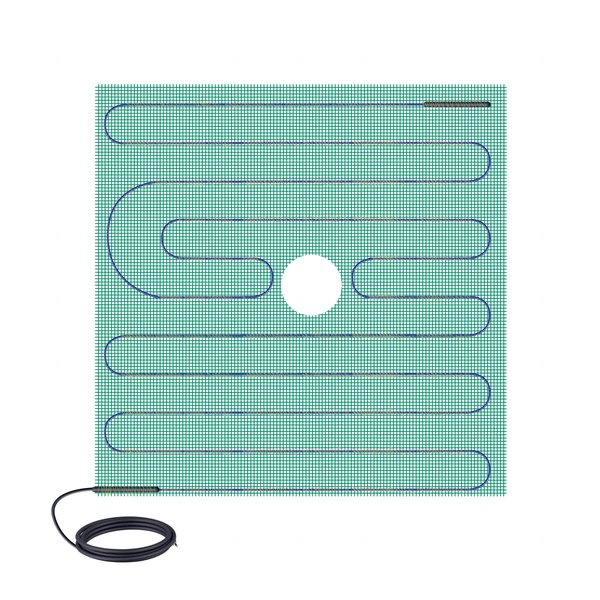 4. What is your budget in terms of time?
All of our TempZone products were designed with installation in mind. However, the following comparison will help you to organize that tight schedule you have in your Google Calendar:

TempZone Flex Roll: Cut-and-Turn Installation Moderate
TempZone Easy Mats: Drop in place installation Easy
TempZone Cable with Prodeso Membrane:  Free-Form Installation Easy
TempZone Cable with Strips: Free-Form Installation Moderate
TempZone Shower Mats: Drop in place installation Easy 
TempZone Custom Mats: Drop in place installation Super easy 
5. What is your budget in terms of money?
All of our TempZone products are an affordable way to warm your floor. We have options for every type of budget. For example, if you are looking for the most affordable option in our TempZone line, you'd want our TempZone Cable with Strips. 

You can find out more about the costs and uses of these products by using our Instant Quote Tool. You'll be able to see a side-by-side comparison of the options for your project with all the details you need to make an informed decision.
If you'd like a similar guide about our other product lines, like Environ, let us know on Facebook or Twitter.
---
Tell us About your Project
Our team of Radiant Experts is ready to help! Just tell us a little about yourself and your project to get started.
---
Did you find this post helpful?
Let us know by giving it some applause.
---
---