A new tile floor can change the look of an entire room — but so can the grout. If your grout lines have gotten cracked or stained, it instantly ages the rest of the floor. That's why it's important to correctly install your grout when you put in a new tile floor. By following these five tips, you can ensure your grout can stand up to years of wear.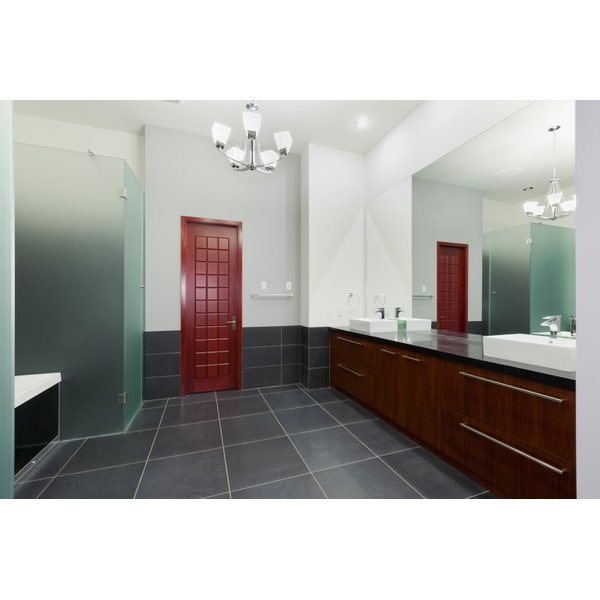 1. Choose the right color.
If there's one piece of expert advice a tile installer can give you, it's not to overlook the grout joints. The grout you choose adds color and character to your floor, so it should never be an afterthought. When you pick out your tile, you should decide how the color of the grout joints will fit into your design. In general, you can choose to match the tile, contrast with the tile or select a neutral color that goes with anything.
If you don't want your grout joints to stand out, match your grout color to the tile color. If you want your tile to "pop," however, you should choose a contrasting grout color. This option is mainly chosen for decorative tile patterns because it frames each tile. Finally, if you want to "play it safe," select a neutral beige or gray grout color. This is the most popular option.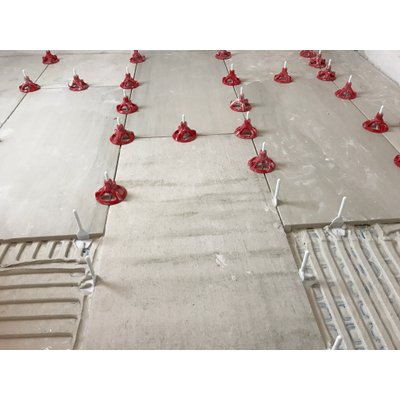 2. Use tile levelers for spacing.
This multi-purpose tool allows installers to prevent tile lippage while acting as a tile spacer. The Spin Doctor Tile Lippage Control System features threaded spacer posts that space the tiles 1/8 inch apart. A leveling cap then spins downward over the spacer posts to ensure the tiles are level with each other. This clever installation trick saves time and results in a perfectly spaced, even tile floor.
3. Use larger grout lines to account for tile irregularities.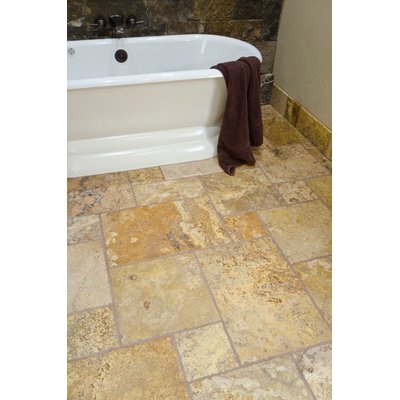 Whether you've purchased natural stone tile, ceramic tile or porcelain tile, there is bound to be slight variations in the sizes of each tile. Manufacturers try to keep these variations as small as possible, but they do still exist. Therefore, if you want to hide these irregularities, you should use larger grout lines. This will reduce the visibility of different sized tiles, making your flooring look more uniform and professional.
An added benefit to using larger grout lines is the curing time for the thinset underneath. Larger grout lines provide the thinset with more air, which allows it to cure faster.
4. Wipe away excess thinset.
Immediately after the tile has been installed, remove any excess thinset from the grout joints. You want to wipe it away with a damp sponge before it has a chance to set. If you let it harden, you'll have to use a special tool to carefully cut the thinset out. This can be hazardous if you've installed a floor-heating system under your tile, as the heating cable could easily get nicked and damaged. To protect your tile and possible floor-heating system, it's best to be proactive and remove the thinset from the grout joints as soon as possible.
5. Seal the grout.
After your grout joints have cured for at least 24 hours, you should apply a surface sealer.  Grout is porous, which means it will happily absorb any moisture and stains that come its way. By sealing it, you'll protect it from wear and tear, and keep it looking like new for years to come. For floor grout joints, you should try to reseal it every 2 or 3 years.
If you're installing a new tile floor soon, be sure to remember these five tips. They should help to speed up your installation and leave you with a beautiful, long-lasting floor. 
---
Tell us About your Project
Our team of Radiant Experts is ready to help! Just tell us a little about yourself and your project to get started.
---
Did you find this post helpful?
Let us know by giving it some applause.
---
---