It's May and any traces of snow are officially gone — so why are we talking about snow melting? Believe it or not, spring is actually the best time to have a snow-melting system installed for next winter. The ground has thawed and it's warm enough to install a snow-melting system as well as asphalt, concrete or pavers over it. It's also perfect timing because WarmlyYours Radiant Heating is offering 15 percent off all snow-melting cables and mats through the end of the month.
If the idea of a maintenance-free snow-melting solution sounds good to you, you'll first want to identify the areas you want heated. To help, WarmlyYours has compiled a list of the five most popular spots for snow melting.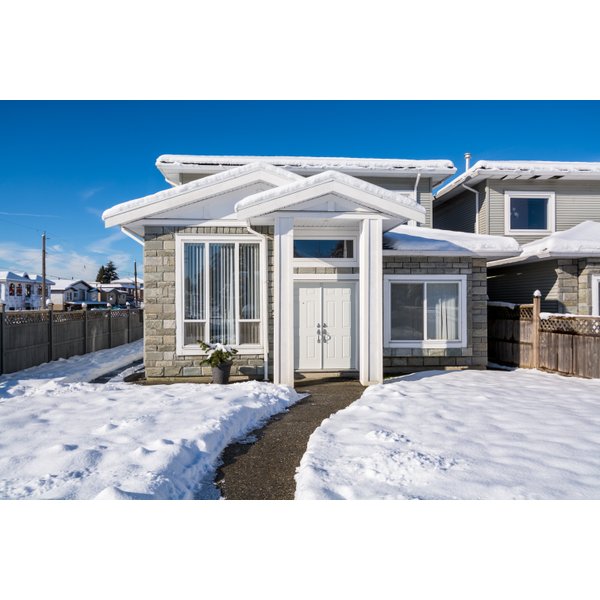 1. Walkways
Although heated driveways might be the first thing that come to mind when you hear the words "snow melting system," walkways are actually the most popular application. More than a third (37 percent) of snow-melting systems were installed under walkways last year. This makes it easy for guests and delivery men and women to reach your front door, but it also protects the homeowner from potential lawsuits. If someone slips and falls on your property, you can be held liable for their injuries. So, whether for convenience or safety, heated walkways are a great investment.
2. Driveways
The second most-popular snow-melting application is the driveway. Nearly a quarter (22 percent) of WarmlyYours snow-melting systems were installed under a driveway last year. That's mainly because the driveway is the most maintenance-intensive surface for homeowners. Without a heated driveway, homeowners need to leave extra time to shovel in the morning before they leave for work. In doing so, they're subjected to intense exercise that — when combined with cold temperatures — creates a perfect storm for a heart attack. Alternately, homeowners can buy a snow blower or hire a snow-plowing service, but both of these options cost a good amount of money. Instead, homeowners can invest that money in a heated driveway that will be maintenance free.
Snow-melting systems are available in mat or cable formats and partial or full coverage to suit a variety of budgets.
Snow-melting mats consist of a heating cable embedded in black mesh, which makes installation easier and faster. However, a less expensive alternative is free-form cable, which requires more labor to install but costs about 20 percent less.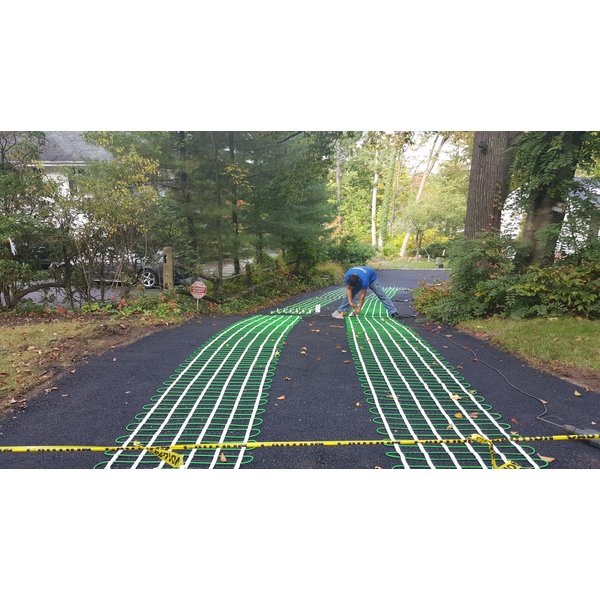 Similarly, homeowners can save money by only heating the areas where the car tires hit the driveways (a.k.a. tire tracks) instead of full driveway coverage. However, full driveway coverage ensures that the entire driveway is clear of snow and ice at all times.
For a typical 10- by 20-foot driveway, a snow-melting system with mats and tire-tracks coverage would cost about $2,200, including controls (with WarmlyYours's sale price). The sale price for full coverage would be about $2,900, with controls. To get a quote and see the difference in pricing for yourself, check out WarmlyYours's Instant Quote tool.
To see a tire-tracks coverage snow-melting system being installed as part of a driveway extension, check out the video below.
3. Patios
If you're having a new patio installed this spring, it's the perfect time to consider adding a snow-melting system into your budget. Whether you want to step outside to grill during the winter or let the dog out for a bit, a heated patio means you'll have a clear area all season long. To get an idea of pricing for patio heating, a typical patio is about 260 square feet. For full coverage with snow-melting mats, the sale price would come to about $2,500 with controls.
4. Stairs
One of the most dangerous outdoor areas during the wintertime is a set of stairs. They're tricky to shovel and easy to slip on, which makes snow-melting cable a great solution. For a typical 5- by 15-foot walkway with stairs, it would cost just under $1,700 for the cable and controls (with the sale price factored in).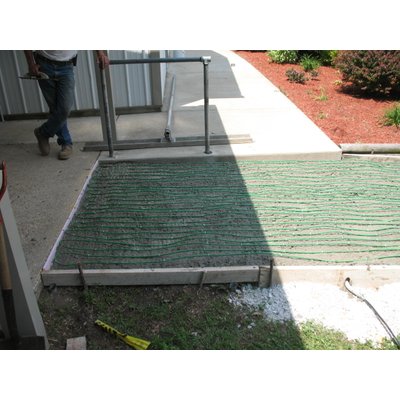 5. Ramps
Finally, for handicap-accessible homes or businesses with ramps, snow-melting systems are a must. WarmlyYours provided a snow-melting system for a home with a 214-square-foot ramp that stretched from the home to a detached garage behind the home. For a system of this size, the sale price would be almost $2,100 for the heating cable and controls.
For more information about WarmlyYours snow-melting systems, visit www.warmlyyours.com. Here, you can compare the differences between mats and cable, explore pricing, and get a custom installation plan for your own project. If you have any additional questions, feel free to call WarmlyYours anytime at 800-875-5285. 
---
Tell us About your Project
Our team of Radiant Experts is ready to help! Just tell us a little about yourself and your project to get started.
---
Did you find this post helpful?
Let us know by giving it some applause.
---
---