One of the most important keys to succeeding as a professional in the remodeling industry is taking great pictures. A single image can make a world of difference when it comes to winning a bid. Your customers will want many things, but primarily, they want to hire someone that will give them the home of their dreams. You can give them what they want and nothing shows them that more effectively than a well-crafted photo.
According to the National Association of the Remodeling Industry (NARI), references are crucial to homeowners. They want to know, before a project even begins, that they are working with a reliable and skilled professional. Here is where pictures play a decisive role. Images are the best way to show your customers not only what you can do, but also how seriously you take your work.
Maybe you already know how important photos are, but you just don't have the money to hire a professional photographer. The good news is that you don't have to hire anyone. Your smartphone is more than enough for taking great pictures. By following these easy steps, you'll be able to build your photo-portfolio. From now on, you can let your work do your talking for you—and every picture is worth a thousand words.
1.     Get to know your smartphone  
Usually, smartphones have an editor program with a lot of great tools: crop, rotate, adjust, tone, effects, filters, collage mode or even a button for drawing on top of the picture. The options may vary, depending on the phone's brand, but they don't change too much in their functionality.
These systems are very intuitive and user friendly. You should start by practicing with shots you don't plan to use right away. It's a stress free way to get used to the system.
2.    The angle you use tells the story
When you're taking installation photos, you have a lot of options: wide shots, medium shots, medium close ups, close ups, or extreme close-ups.
Every angle has a purpose and a function. For instance, to show your customers the fine points of the installation process, you will need a close-up. On the other hand, if you want to show a customer how your project has improved an entire room, you will need a wide shot in order to present a life-style picture.  The angle will determine the object you want to center the viewer's attention on. You're the one who decides what your customers will see, and more importantly, how they will see it—so make sure to clean up any messes or tools left out. Nothing takes a potential customer out of the "moment" like seeing the five-gallon bucket you used for mixing thinset in the background of an otherwise beautiful bathroom photo.   
3.    Keep an eye on the light
Light is crucial for installation shots. Depending on how you use it, light can turn an ordinary photo into an amazing picture. Without good light, even the most appealing subject won't make a good picture.
Make sure to experiment before you take a picture: open the curtains, turn on the lights, or turn them off if it is too bright.
If the natural light is not helping, remember your smartphones are smart. They don't do miracles– but they can help. The editor-programs for smartphone usually have a little bar you can click to adjust the level of the light. It's an easy step that could make a big difference.
4.    Make sure the subject matter is in focus
By pressing the place on the screen where you want the focus, most smartphones will auto-focus. An unfocused image could be even worse than having no image at all.
If you want to take a close-up shot, because you're interested in showing the project details, it's better to physically get closer to the shot than to just zoom in. The zoom is can make the picture look strange, distorted, or less clear, which in turn will minimize its quality and resolution.
5.     Horizontal pictures are better
Most of the smartphones take pictures in high-definition. That means your photos will be taken in the same quality you see in the movies. However, you should always take the picture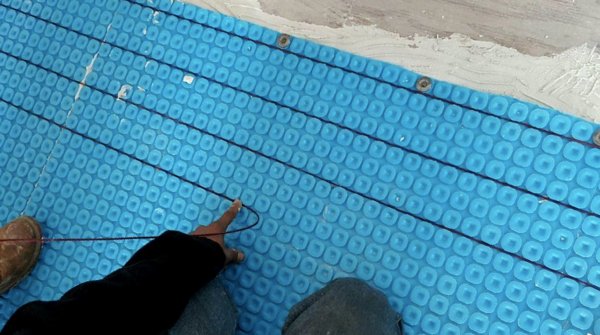 horizontally if you don't want to waste this great feature. Nowadays, almost everything is shown in this format, from TV to YouTube videos.  When you take pictures while holding your phone vertically, you are often reducing quality and losing the HD component.
6.    Share your work on social media
Finally, don't forget to upload your photos to social media. Even if your smartphone is not equipped with an editor program, you can still take engaging images. Apps like Instagram have exciting tools you can use before uploading your picture to the public. And Instagram allows you to share your work with more people, create new prospects, and possibly gain new leads.
If you want to know more about how to use social media for your business, click here to see a recording of our webinar about building sales with social media. 
---
Tell us About your Project
Our team of Radiant Experts is ready to help! Just tell us a little about yourself and your project to get started.
---
Did you find this post helpful?
Let us know by giving it some applause.
---
---