Lake Zurich, Ill., Aug. 16, 2019 ⎯ WarmlyYours has developed and launched an innovative new control option for electric snow melting systems that enables remote operation via a smart device.  
WarmlyYours, a radiant heating manufacturer specializing in floor heating and snow melting systems for heated driveways, recently released the new Snow and Ice Melting WiFi Control, which can be used to operate snow melting or roof and gutter deicing systems. The new control is the first of its kind for WarmlyYours and represents a very economical alternative to other WiFi enabled snow melting controls available on the market (retailing for about 85% less than other models). 
The Snow and Ice Melting WiFi Control, with its WiFi enabled built-in switch, provides a variety of options for how a snow melting system is controlled. You can use it manually like a traditional on/off switch or you can operate it remotely with your smart device by using the free "My Leviton" app. Additionally, this control can be partnered with various home automation systems like Amazon's Alexa or Google Assistant to energize the snow melting system based on weather information.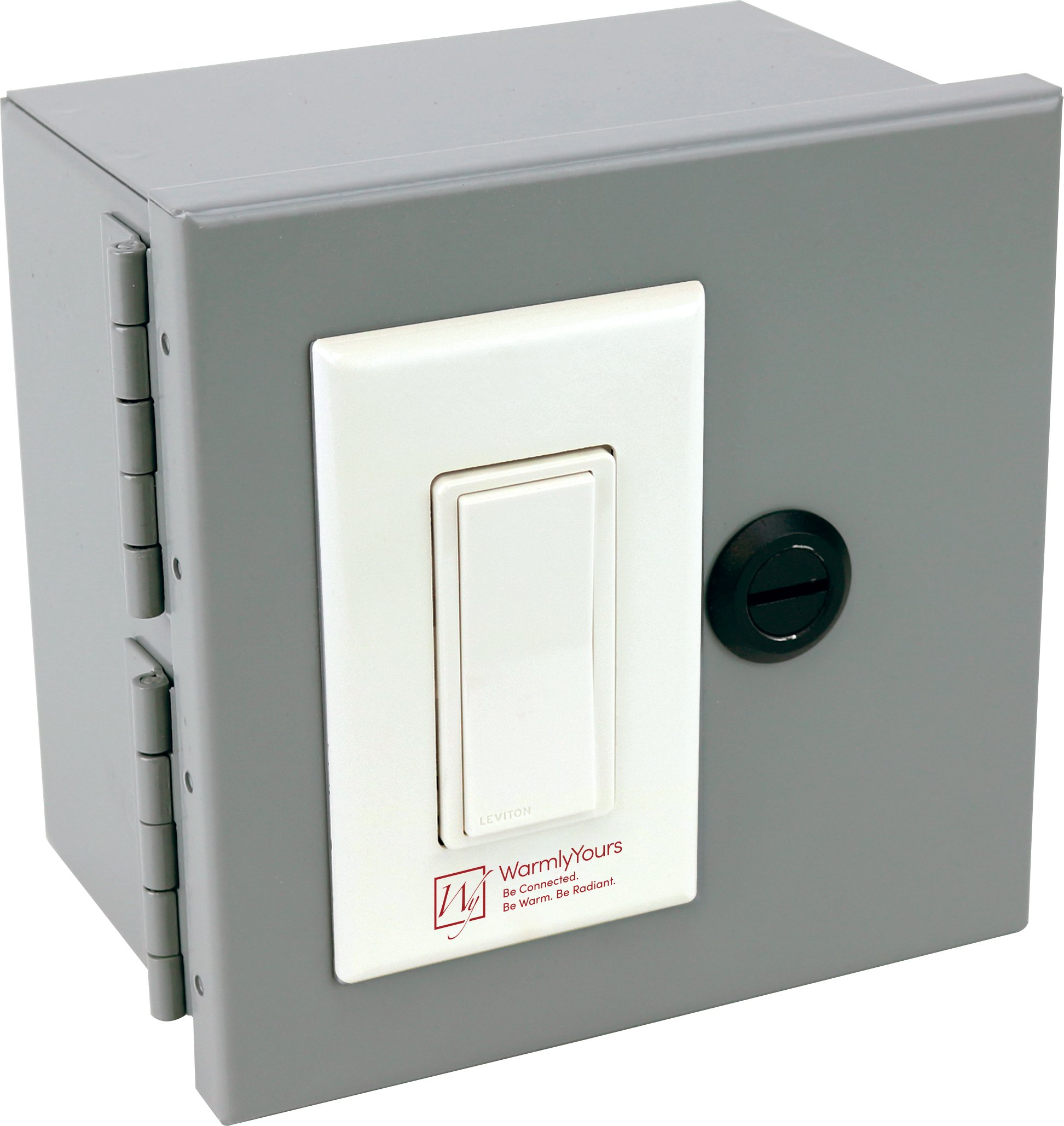 Julia Billen, owner and president of WarmlyYours, said the development of the Snow and Ice Melting WiFi Control was actually the result of customer feedback. 
"A customer told us they were using one of our WiFi enabled towel warmer controls to operate their heated driveway and it was working perfectly with no problems," said Billen. "Needless to say, we were intrigued."
According to Billen, after discussing the unique setup with the customer, the WarmlyYours Product Development Team then worked on identifying the best way to bring this solution to market. After rigorous testing, the end result was a combination of a control box and a Hardwired WiFi Switch (a control option often used for towel warmers and radiant panels). Billen attributed the speed of development to the dedicated members of the Product Development Team and a truly great idea from a customer. 
"Our big secret is really very simple—we listen to our customers," said Billen. 
 
###
 
Hi-res images are available upon request.
 
About WarmlyYours Radiant Heating: 
For over 20 years, WarmlyYours Radiant Heating has offered the industry's most innovative solutions in radiant heating technology, from our flagship floor heating systems and radiant wall panels to snow melting systems, as well as comfort products, including towel warmers, mirror defoggers, shower floor and bench heating, and countertop heaters. With locations in the United States and Canada, WarmlyYours provides unrivaled personalized customer support from start to finish, featuring measuring and design services, 24/7 technical support, and our No Nonsense™ Warranty. 
For more information, visit www.WarmlyYours.com.
 
Media Contact: 
Cameron Witbeck   
Marketing Communications Manager   
590 Telser Rd, Suite B   
Lake Zurich, IL 60047  
cwitbeck@warmlyyours.com   
P: (800) 875-5285 ext. 878
 
---
Tell us About your Project
Our team of Radiant Experts is ready to help! Just tell us a little about yourself and your project to get started.
---
Did you find this post helpful?
Let us know by giving it some applause.
---
---